Jennifer Lawrence Gave Brie Larson Sagely Advice About Winning an Oscar
Brie Larson might be best known to many pop culture fans around the world as Captain Marvel in the Marvel Cinematic Universe — but she has a long and distinguished career in Hollywood that began when she was just a young girl. A celebrity who has been at the center of many hot debates in the Marvel fandom, Larson has always managed to rise above the fray, remaining free of controversy.
Several years before Larson made her first appearance as Captain Marvel in the film of the same name, she was winning awards for another role. Along the way, Larson turned to some of her actor friends for advice, including Jennifer Lawrence, who gave Larson some truly brilliant advice about how to deal with life after winning a major award. 
When did Brie Larson win her Academy Award for Best Actress?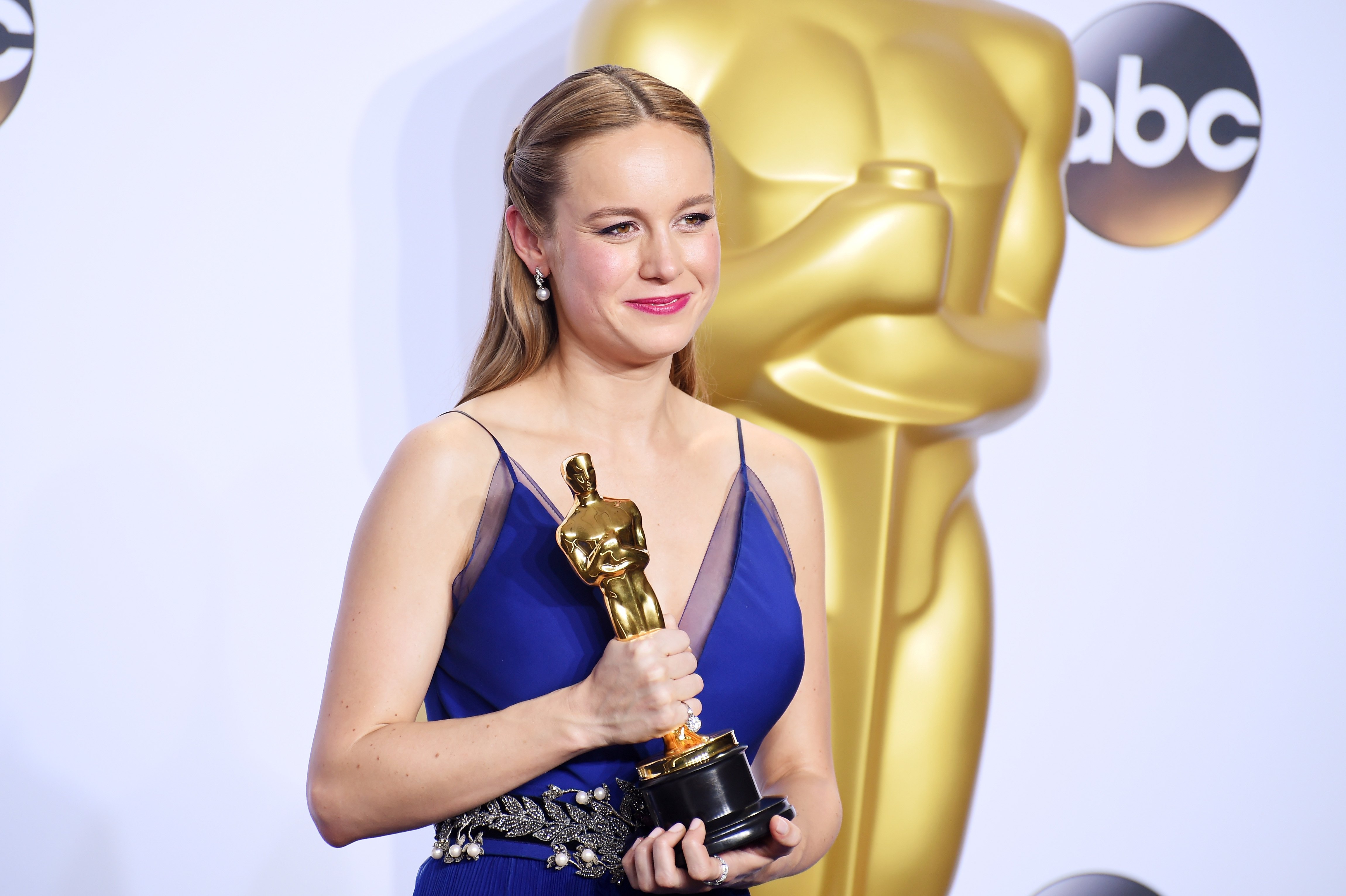 Larson was born in 1989 and started acting when she was just six years old. Larson officially kick-started her film career in 1998, moving to LA and acting in television shows like Raising Dad. By the early 2000s, Larson had started landing bigger parts, acting in movies such as Scott Pilgrim vs. the World and 21 Jump Street.
Larson's first breakout role was in 2013 when she appeared in the movie Short Term 12. Although the film was an independent release, Larson's performance made waves, and she went on to appear in several bigger projects.
In 2015, Larson appeared in the drama Room, playing a kidnap victim. Larson's performance received critical acclaim and she won multiple awards for her work in the movie, including the Academy Award for Best Actress. Larson became a Hollywood heavyweight thanks to Room, but the honor of winning an Oscar also led to some serious soul-searching. 
What advice did Jennifer Lawrence give Brie Lawrence about winning the Oscar?
Larson later revealed to InStyle that winning the Oscar was a game-changer for her — and left her feeling a bit bewildered. The actor admitted that she called her close friend Jennifer Lawrence the day after she won the award.
"I was like, 'I don't feel any different. I don't feel better about myself. I still don't feel like I'm a good actress,' " says Larson. "She was like, 'Oh, yeah. That's totally normal. I've had the same thing. Don't think of it like that. Think of it as, like, you got your Ph.D. You're certified; that's it. It doesn't change anything. You can still fuck up. Every judge is still human.'"
Larson must have taken Lawrence's advice to heart — just a short time after winning the Oscar for Room, she accepted the role of Captain Marvel in the Marvel Cinematic Universe, her most high-profile part to date. 
Jennifer Lawrence is also an Academy-Award winning actress
Lawrence is a high-profile performer who also has experience with winning an Academy Award. Lawrence won her Oscar for her work in the 2012 movie Silver Linings Playbook, when she was only 22, making her the youngest-ever winner in that category. Rather than let the pressure of being a major Hollywood power player overwhelm her, Lawrence has continued to choose interesting, dynamic roles that challenge her creatively — in movies like Passengers, Red Sparrow, and Joy. 
These days, Lawrence has taken a step back from acting in order to focus on her private life — but Brie Larson is still going strong, preparing to reprise her role in an upcoming sequel to Captain Marvel.