Did Jennifer Lawrence Go to High School?
From X-Men to The Hunger Games franchise and beyond, Jennifer Lawrence has cemented her place as a high-caliber and talented actor since the start of her career. Known for her grounded, down-to-earth personality, many fans love her easygoing demeanor and sense of humor. What may be less known about this award-winning actor, however, is her educational background.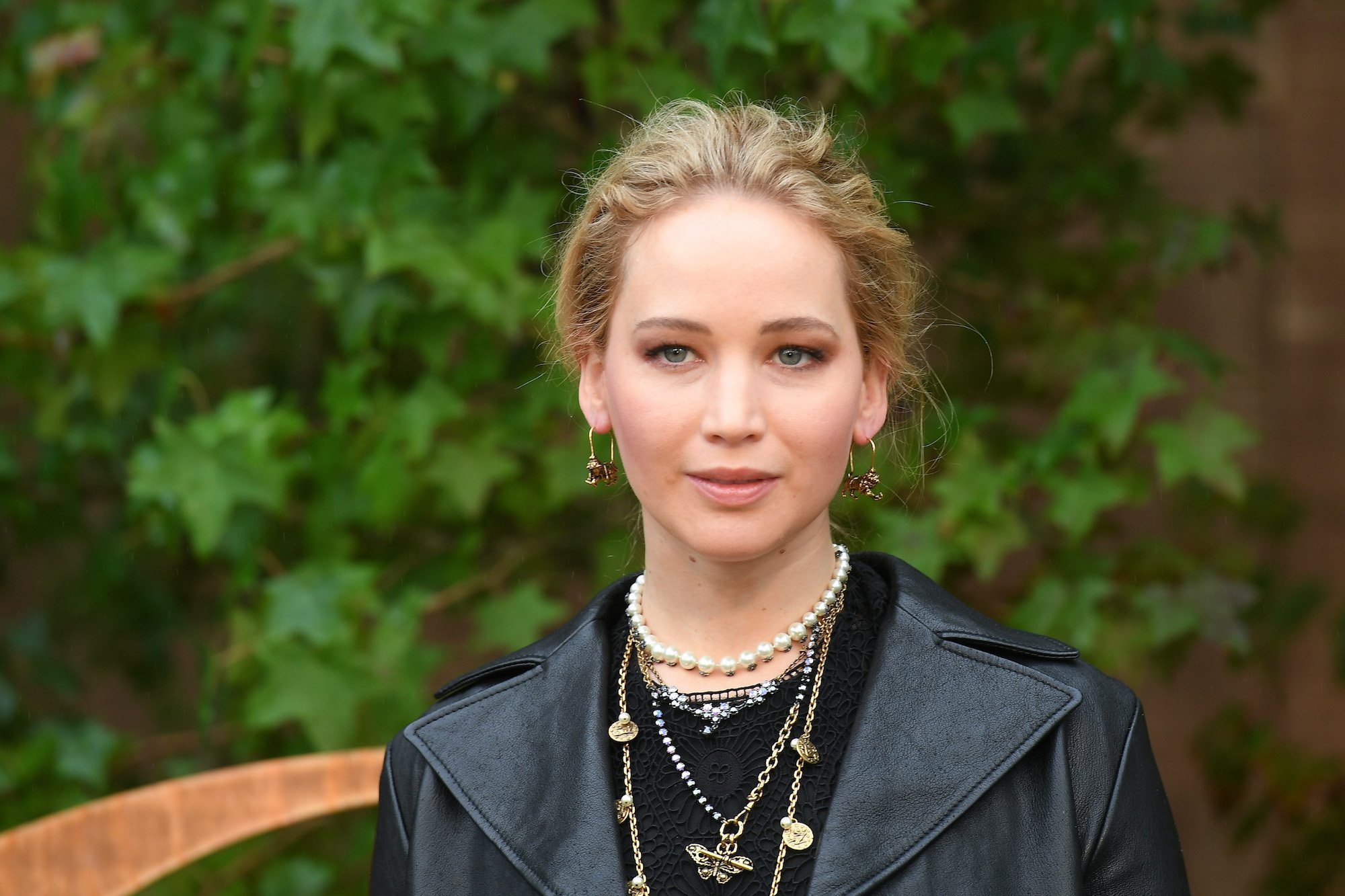 Who is Jennifer Lawrence?
Jennifer Lawrence was born and raised in Kentucky before eventually moving to California to fully pursue acting at age 14. According to Vogue, she grew up with two older brothers, and she was raised playing sports and joking around with her family. Acting hadn't seemed like an option when she was growing up, at least until she was scouted in New York City while on spring break at 14. 
After getting into acting, Lawrence and her mother lived in a condo in Santa Monica when she was working on The Bill Engvall Show. Since then, she has secured several famous roles that have earned her numerous awards, including an Academy Award in 2012. In 2019, Lawrence married Cooke Maroney, an art gallery director in NYC. 
What are her most famous roles?
Lawrence's breakout role was the blue, shape-shifting Mystique from the X-Men series, which started in 2011. After she was cast as Katniss Everdeen in The Hunger Games franchise, she quickly rose to superstar status, and she became a household name. While also working on The Hunger Games (2011-2015), she played Tiffany Maxwell in Silver Linings Playbook (2012), a beloved book and film about mental illness and finding love. She has also been in other major motion pictures like Joy (2015), Passengers (2016), and Red Sparrow (2018). 
She has a few upcoming projects, some of which are through her own production company called Excellent Cadaver, which she created in 2018. Lawrence has also founded the Jennifer Lawrence Foundation to support arts programs around Kentucky and the Special Olympics. All of these impressive accomplishments may lead some to assume that Lawrence attended renowned acting or art schools, and many are surprised to learn that she actually dropped out of middle school.
Why did Jennifer Lawrence drop out of school at 14?
Lawrence has expressed that she suffered from social anxiety and hyperactivity in school and that she frequently felt like a misfit. That all largely disappeared after she found acting, according to Harper's Bazaar. Lawrence felt that acting came naturally and that she knew it was what she wanted to do. She expressed, "It's so hard to explain, it was just an overwhelming feeling of, 'I get this. This is what I was meant to do.' And to get people to try to understand that when you're 14 years old, wanting to drop out of school and do this and your parents are just like, 'You're out of your mind.'"
Lawrence describes herself as "self-educated" stating that she does not have a high school diploma or GED. She doesn't appear to regret the decision of dropping out of school at such a young age, stating that she was incredibly career-focused and wanted to forge her own path. In 2015 and 2016, Lawrence enjoyed the title of "highest-paid actor" from Forbes, so it looks like her gamble on dropping out of school quite literally paid off.