Jennifer Lawrence Once Revealed Why '*NSYNC Justin Timberlake' Almost Made Her Throw Up
Jennifer Lawrence once again proves why she's one of the most relatable celebrities in this story of how '*NSYNC Justin Timberlake' nearly made her throw up.
Jennifer Lawrence fans find her endearing for coming across as very relatable. She comes from a small town in Kentucky and gets star-struck around the celebrities she looks up to, despite being an A-lister herself. Lawrence once admitted why "*NSYNC Justin Timberlake" nearly made her throw up as a teenager.
Jennifer Lawrence didn't fit in growing up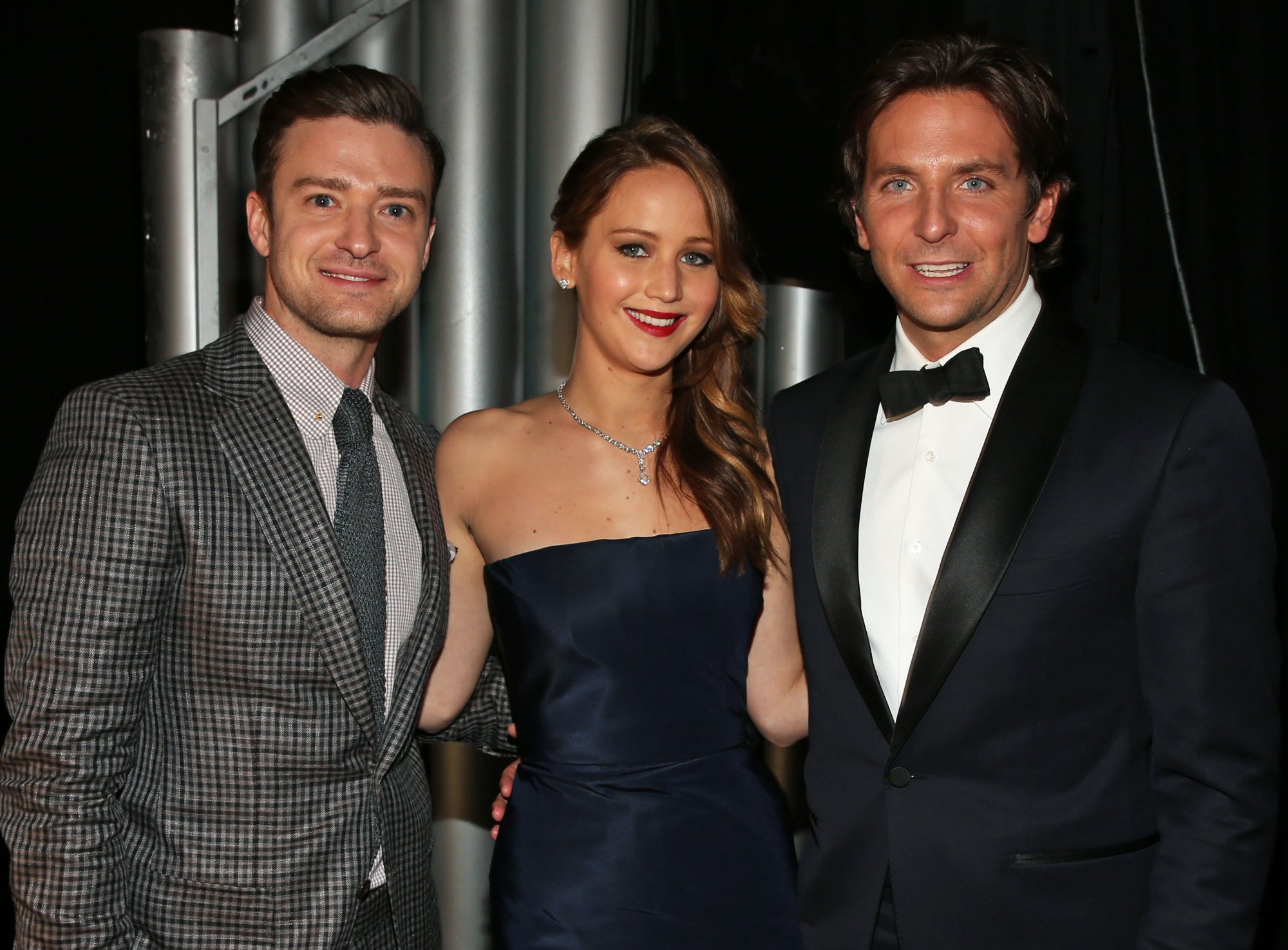 Nadia Cohen's Jennifer Lawrence: Girl on Fire follows the star through the most pivotal moments of her life. It outlines her upbringing and the folks who are closest to her. Cohen also explores Lawrence's growing career through indie darlings and big Hollywood box office hits.
The book outlines how Lawrence appeared a happy girl in high school. She was dubbed "most talkative" in school and tried to fit in with other girls. However, she admitted to suffering from anxiety through those years. Acting allowed Lawrence to truly find herself and be "comfortable in her own skin."
Jennifer Lawrence said that '*NSYNC Justin Timberlake' nearly made her throw up
Cohen includes some excerpts from Lawrence's interviews throughout her career that reflect on her life story. The book recalls a Q&A with Yahoo, where she talked about her feelings regarding pop stars. A teenage Lawrence pretended to be infatuated with pop stars, but there is one case where the feelings were rather intense.
As it turns out, Lawrence had a crush on Timberlake, which is deeply relatable for many people around the world.
"My teen crush – Justin Timberlake," Lawrence said. "'90s Justin Timberlake, though, like *NSYNC Justin Timberlake. I remember when I bought the *NSYNC CD, and I was listening to it, and I was flipping through. Remember how CDs had the pullout picture things? And I was getting so overwhelmed with hormones that I almost threw up."
Lawrence didn't always feel the most comfortable at school with her peers, but Cohen's book explains how she felt rather comfortable at home. This story makes the actor even more relatable, as her story reads as remarkably accessible.
A trip to New York changed everything forever
Lawrence's whole world would change during spring break in 2005. She traveled to New York with her mother and a talent scout for H&M approached her who was shooting an advertisement. They wanted Lawrence to model for it, which immediately changed her life trajectory.
The A-lister is now one of the biggest stars in the world. She earned her first Oscar nomination for 2010's Winter's Bone. She went on to star in huge projects, such as The Hunger Games and X-Men: First Class. However, she finally scored the Oscar gold for Silver Linings Playbook.
Lawrence most recently starred in Netflix's Don't Look Up, which earned her a Golden Globe nomination. This was her first role since returning to acting after taking a break. She has several projects ahead of her, including one titled Bad Blood.