Jennifer Lawrence Will Make Her First True Comedy in 2020 with Adam McKay
For several years there, Jennifer Lawrence was one of the most in-demand actresses in the business. With a string of hits that included The Hunger Games series, Silver Linings Playbook, and American Hustle, she could do no wrong. Even now, she remains the youngest actress to land four Oscar nominations.
However, more recently, Lawrence's star has waned a bit. After so long as Hollywood's "it girl," she gave her career a bit of a break. During this period, Lawrence got married to art gallery director Cooke Maroney. Now she's lining up an exciting new project that takes her career in a bit of a new direction.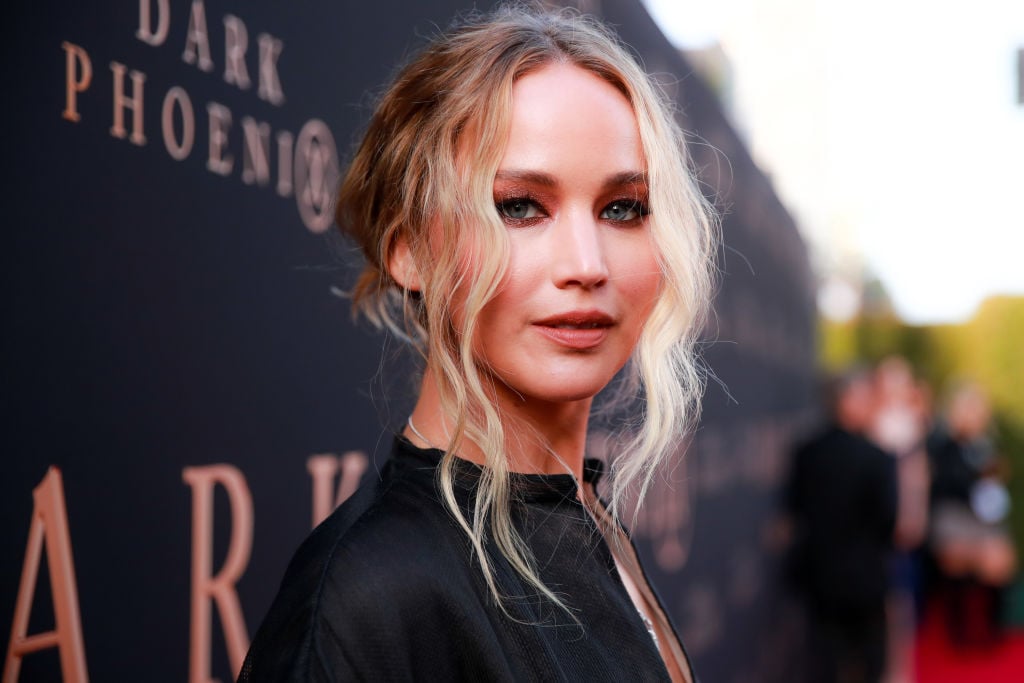 Jennifer Lawrence's image has surpassed her movie roles
Lawrence hasn't been as prominent on the silver screen in the past few years. Since 2016, she starred opposite Chris Pratt in the sci-fi drama Passengers, appeared in a pair of X-Men sequels, and played a Russian spy in Red Sparrow. All of those films turned a profit worldwide, but ironically, Lawrence's most-talked-about project in recent years is the insanely divisive underperformer mother!
Although she hasn't headlined as many major hits as she once did, Lawrence remains a media favorite. Her playful demeanor during interviews and on the red carpet has always been a reliable source of entertainment for fans. Moreover, Lawrence is that rare star whose image is tailor-made to make her feel real and relatable. Now Lawrence appears to be ready to take a major step back into the limelight.
'Don't Look Up' will be her first real comedy
According to Deadline, the Oscar-winning star has just signed on to star in Don't Look Up, a new comedy from writer/director Adam McKay. The film will follow two astronomers who must travel the world to inform humanity of an asteroid on a collision course with Earth. That subject matter doesn't sound inherently funny. But McKay brought us classic comedies like Anchorman and Step Brothers. So we're confident he can make this work.
The filmmaker actually had stepped away from straight-up comedy, focusing on Oscar-winning projects like The Big Short and Vice. But for Lawrence, Don't Look Up is even more of a departure. Throughout her career, she has tackled just about every genre. But this project will actually be her first comedy.
The closest Lawrence has to a comedy in her filmography is Silver Linings Playbook. Yet, even that film — which won her the Oscar — is more of a hybrid of comedy, drama, and romance. Netflix will distribute Don't Look Up, which is expected to hit the streaming service in late 2020.
Jennifer Lawrence will have a busy year in 2020
Production on Don't Look Up is scheduled to begin in April 2020. So McKay will have his work cut out for him if he hopes to complete the film in time for its anticipated release. However, Lawrence fans will have other projects to look forward to anyway. The actress already has director Lila Neugebauer's untitled film for A24 coming out in 2020.
After taking the last few years a bit slower than usual, Lawrence's schedule is filling up fast. After Don't Look Up, she'll produce and star in director Paolo Sorrentino's (La Grande Bellezza) Mob Girl. Then she and McKay have a second project in the works, with Lawrence starring as Theranos founder Elizabeth Holmes.
With a bit of luck, Lawrence could find herself back on the awards circuit. And even if she doesn't get to flirt with Oscar again, at least her loyal fan base will get the chance to see her demonstrate her range and — for the first time ever — give her a chance to test our funny bones from the big screen.