Ice Cube Recalled How Jennifer Lopez Was Almost Killed in This Classic 1990s Horror Flick
Ice Cube has starred in a variety of movies in his career. But there was one classic film the actor featured in where he found himself legitimately frightened. A slight malfunction caused chaos on the set, and the NWA member shared it almost got his co-star Jennifer Lopez killed.
How Ice Cube got into acting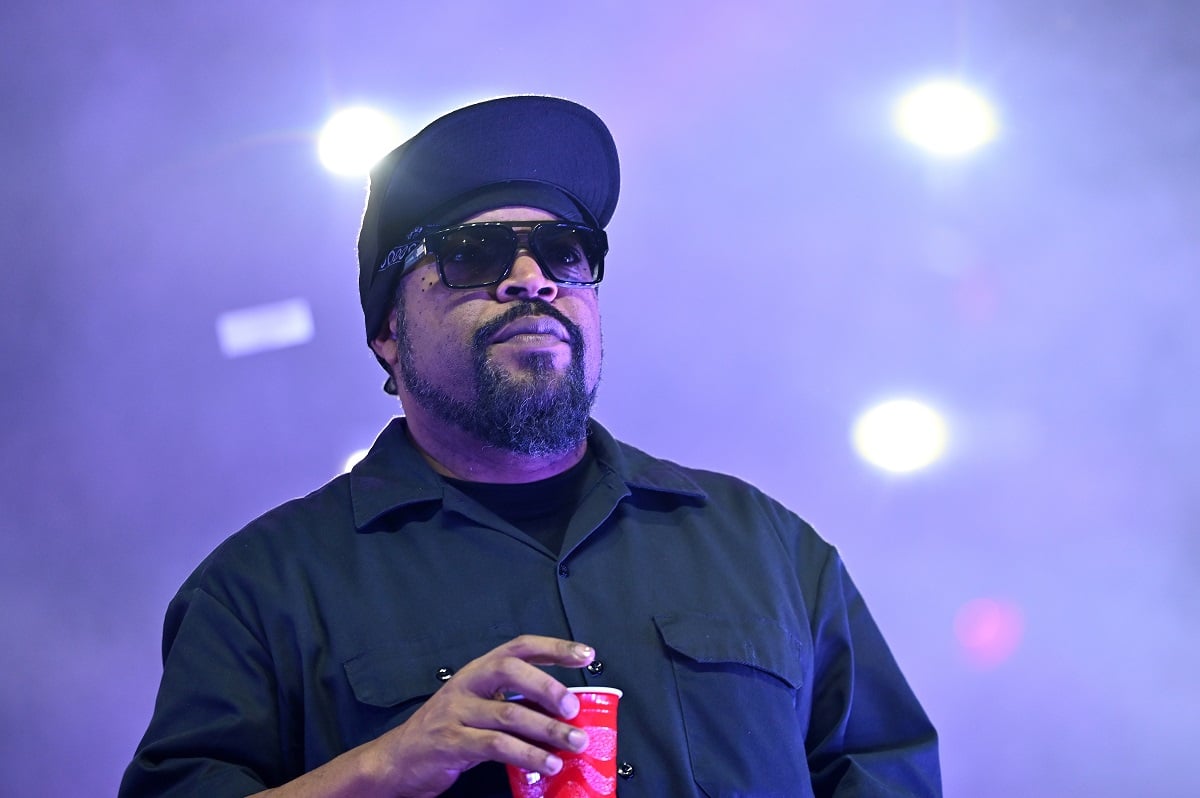 As many know, Ice Cube was a part of the hip-hop supergroup NWA. Their uncompromising lyrics fitted with their catchy melodies drew many fans to their act. One of those fans was late director, John Singleton, who gave the world Boyz n the Hood. Part of the reason why Singleton recruited Ice Cube was that the film reflected the rapper's own life.
"He (John Singleton) was just adamant about the group, NWA, the kind of music we were doing," Ice Cube shared according to Uptown. "And, you know, his whole thing was like, 'The film version of what you are doing and, you know, nobody is showing that. They got the East Coast versions of what this is, you know, but nobody's done our version like our Do the Right Thing."
At the time, Ice Cube didn't think he had the acting chops to play the role. He thought that Singleton would hire someone else.
"You know, John is an interesting cat, but I'm thinking he going to hire somebody else, whatever actor that was popping" Ice Cube said. "But he was adamant that, 'It's you.'…So he believed in me before I did because I thought you had to be trained to act and by the time this movie comes out, you gonna hired Todd Bridges or something."
Singleton's instincts were more than correct. Ice Cube would later become one of the most successful rappers turned actors in the industry.
Ice Cube recalled Jennifer Lopez almost being killed on set
One of the movies Ice Cube found himself starring in, later on, was Anaconda. The 1997 film had an all-star ensemble cast that included Jon Voight, Owen Wilson, and megastar Jennifer Lopez. Because it was the 90s and CGI still had some ways to go, Anaconda's monster was animatronic. But this presented its own danger. In an interview on the Pardon My Take podcast, Ice Cube shared how Lopez and the crew battled the gigantic snake in real life.
"The snake was an animatronic thing, you know, weighed about a ton," Ice Cube said. "You know, it was like heavy cause it was hooked up to this computer. And one day the snake malfunctioned and almost killed Jennifer Lopez on the set. They couldn't stop it and it just started tearing up the set."
Cube went on to claim how the snake caused genuine fear and panic among the cast and crew.
"So, we were really scared of this damn thing. It's thick and it's made of metal wrapped in like a tire, so it's hard as s***," the rapper added. "And we was like, 'Yo, this thing is just gonna malfunction and bust my nose open', cause it just went crazy. It had a lot of glitches in it, so we were really scared of that damn fake snake."
Ice Cube only did Anaconda because the black guy didn't die in the horror movie
There's been a long-running gag that black actors always bite the big one when it comes to horror movies. Although that cinematic trope isn't all that prevalent nowadays, in the 90s it was still a popular trope some found humorous. But Ice Cube took the role because it was a fate that wouldn't apply to his character.
"I only did Anaconda cause I didn't die and got to help kill the snake," Ice Cube admitted to his followers on Twitter.
RELATED: Ice Cube Remembers Comedy Legend Bernie Mac In an Instagram Post