Jennifer Lopez and Alex Rodriguez's Adorable Valentine's Day Messages To Each Other
One of the most adored star couples is Jennifer Lopez and Alex Rodriguez. Fans love to follow their sweet relationship and shout-outs to one another on social media.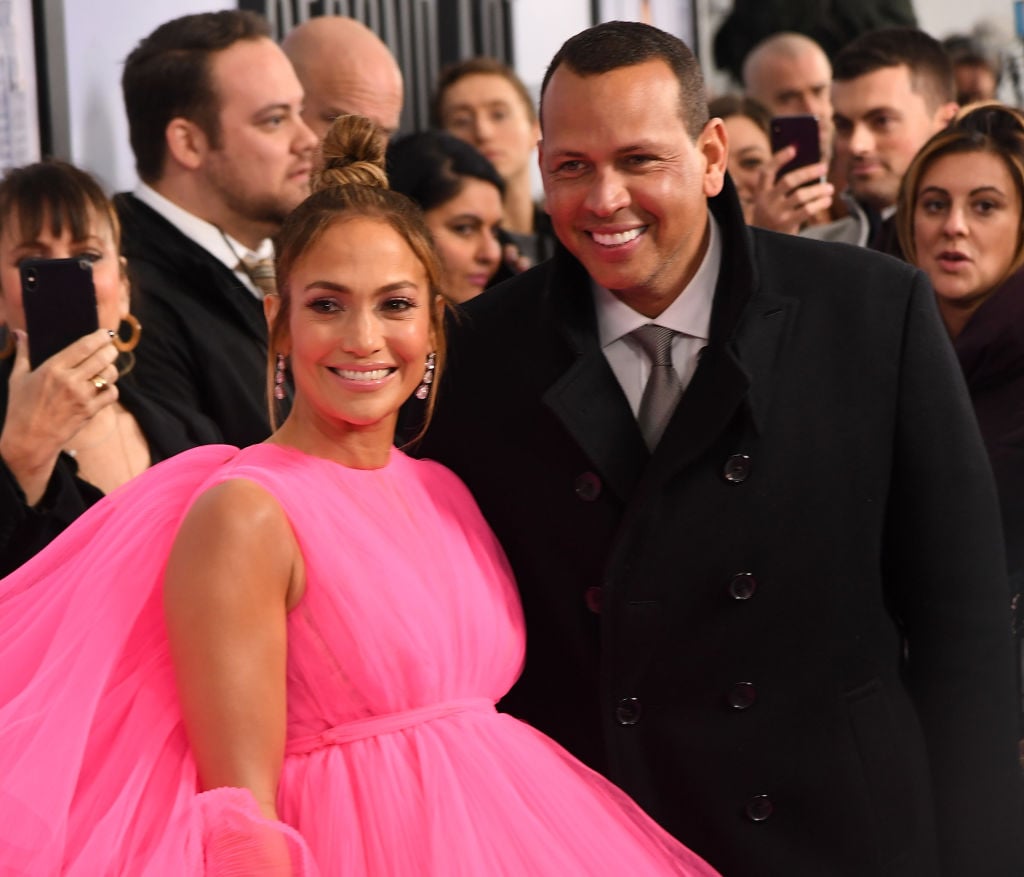 They're both powerhouses in their respective professional fields and have showered one another with tremendous support and love in their union.
Here's what the lovebirds had to say to one another last week on Valentine's Day.
When they started dating
The stylish couple began dating in 2017, but way before that, in 1998, the at-the-time Seattle Mariners slugger was asked who his dream date would be. Almost prophetically, Rodriguez said, without a beat, "Jennifer Lopez. Hopefully, you can find me a date with her."
Not only did he get a date with her, the 44-year-old's destiny is now intertwined with hers, as the couple is now engaged with an undisclosed wedding date.
Speaking with Vanity Fair in 2017, Lopez described the couple's awkward, yet successful, first date, "He was sitting there in his white shirt, very confident and manly, but then he was just so talkative! I think he thought I was going to be this loud person, but I'm not. I just listen."
"So he's talking, talking about his plans, about how he had just retired from baseball, about how he saw himself getting married again, all these things you wouldn't normally talk about on a first date. . . Then I knew he was nervous because he asked me if I wanted a drink. I said, 'No, I don't drink,' and he asked if I minded if he had one. He was nervous, and it was really cute."
Lopez's utter love for her fiancé
The 50-year-old triple threat artist appears to have found her soul mate in Rodriguez. The two seem made for each other and even their children are great friends.
The Enough actress told Hola! in 2017, "This is the first relationship I've been where I feel like we really make each other better. We complement each other, and there's really pure, true love."
"Just wanting to support the other person and make them happy. So, there's a different selflessness in the love that's beautiful and different. And healthy!"
Their sweet Valentine's love
The couple's Valentine's Day messages to one another simply confirmed what is a loving, encouraging relationship.
Lopez posted a black-and-white photo of herself with Rodriguez in a lip lock, the music of French siren Edith Piaf in the background. The Hustlers actress' message expressed, presumably to her children and family, "To love and be loved. That's happiness. You all make my heart so full and I love you so much. Happy Valentines Day!"
Specifically to the former Yankee, she wrote, "Macho, you make all my biggest dreams come true!!!!"
On his Instagram, Rodriguez similarly posted a gorgeous black-and-white photograph of the pair, with an emotional message saying, "Happy #ValentinesDay to the woman who makes me a better person, to my champion and superstar. Every day with you is a blessing and I'm so lucky. What a year it's been already, and there's so much more joy to come. I love you. #Macha"
Read more: Jennifer Lopez's Emotional Post to Kobe Bryant's Wife, Vanessa