Jennifer Lopez Could Finally Win an Award for Her 'Hustlers' Performance, But It's Not What You Think
Jennifer Lopez might still get that acting award, after all.
The 2020 Oscars have come and gone. And as thrilled as fans are about Parasite's historic wins, they're still not enough to make up for all the egregious snubs. Of course, every year the Academy Awards overlooks worthy films and performances. But this time, it really hurt.
With so many women and people of color snubbed, fans took to social media to voice their displeasure. However, one of the most-talked-about is Lopez's performance in Hustlers. Thankfully, Lopez has one last chance to be recognized for her work in Hustlers. And if she wins, the award would come from the most unlikely source.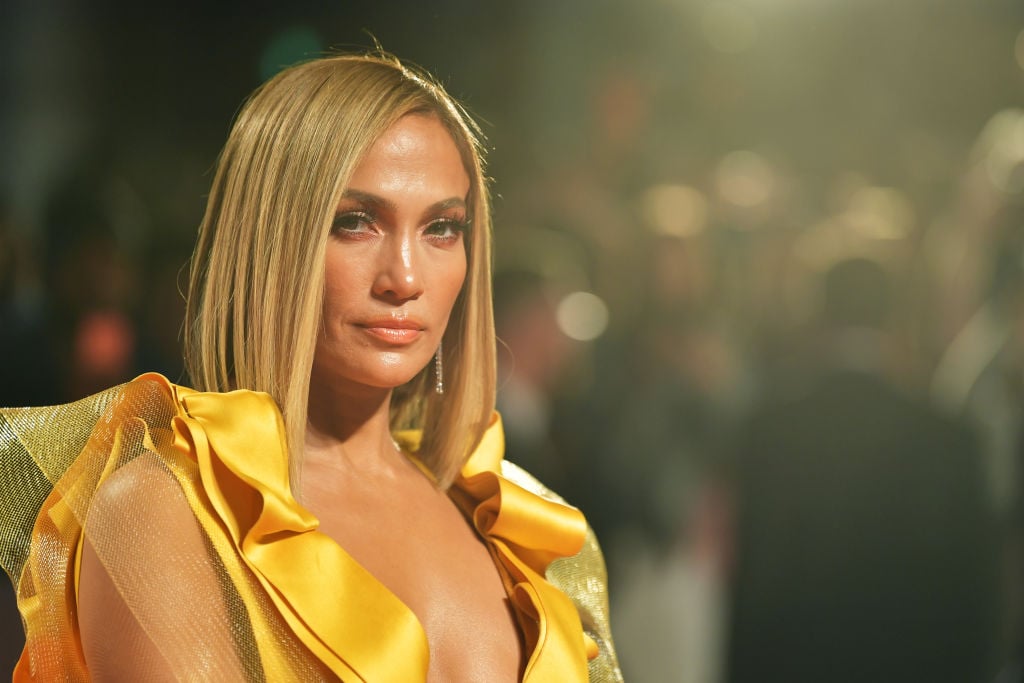 The Academy Awards snubbed 'Hustlers'
When Hustlers hit theaters in September 2019, it did so without a ton of advance buzz. Yet, writer/director Lorene Scafaria's thrilling, playful style led the film to become one of the fall's breakout hits. Against a production budget of $20 million, Hustlers went on to earn $157 million worldwide.
Moreover, critics loved the film's smart script, Scafaria's stylistic touches, and especially the performances by both Lopez and Constance Wu. Although the latter is the film's lead, Lopez has the flashier role. As a result, many heralded her turn as Ramona Vega as the best work of her career.
Right from her entrance onstage — set to Fiona Apple's "Criminal" — Lopez's Ramona demands attention. Yet, despite captivating audiences, Lopez did not receive what would have been her first Oscar nomination. For whatever reason, the awards season buzz didn't translate into a nod. But all hope is not lost.
Jennifer Lopez is nominated for a surprising award
Lopez might have missed out on the Oscar, the Golden Globe, and even the Film Independent Spirit Award. But her Hustlers work has earned her a nod from the Golden Raspberry Awards aka the "Razzies."
Before fans start leaping to Lopez's defense, her nomination stands apart from the other Razzies. The satirical awards recognize the worst achievements in cinema. This year, Cats is (deservedly) the big "winner" with nine nominations, followed by A Madea Family Funeral and Rambo: Last Blood with eight nods each.
Lopez, however, is up for the Razzie Redeemer Award. Rather than a terrible performance, this category focuses on stars who have emerged from previous Razzie nominations and "wins." Over the years, Lopez earned several nominations for Worst Actress for films such as Gigli, Monster-in-Law, and The Boy Next Door.
If she wins the 2020 Razzie Redeemer award, she'll have to defeat Eddie Murphy, Keanu Reeves, Adam Sandler, and Will Smith. All four actors have similarly experienced career resurgences and/or delivered beloved performances in 2019.
2019 was still a great year for Jennifer Lopez
Even if Lopez doesn't receive the Razzie Redeemer Award, Hustlers has been an integral role in one of her best years ever. In addition to delivering what many consider her finest work, she got engaged to the New York Yankees' Alex Rodriguez. The couple began dating in 2017 and announced their plans to marry in March 2019.
Then in September 2019, less than two weeks after Hustlers' release, Lopez was announced as the co-headliner of the Super Bowl LIV half-time show. Alongside Shakira, she reminded fans across the globe of the ferocity she has as a performer. Their 14-minute extravaganza was an undisputed highlight of the telecast in February 2020, capping off a year of massive personal and professional accomplishments for Lopez.
Right now, we're not entirely sure whether she will be able to keep that momentum going strong. Her next film will be Marry Me, a romantic comedy co-starring Owen Wilson. After that, she'll reteam with STX Entertainment — which released Hustlers — to play drug lord Griselda Blanco in The Godmother. By the sounds of it, we haven't seen the last of Lopez on the awards circuit.