Jennifer Lopez's Daughter Didn't Realize She and Alex Rodriguez Were 'Together' Until Long After They Started Dating
Jennifer Lopez and Alex Rodriguez are a high-profile celebrity couple. They make red carpet appearances together and have a blended family. Not only that but J.Lo and A.Rod do TikTok challenges and support each other on Instagram.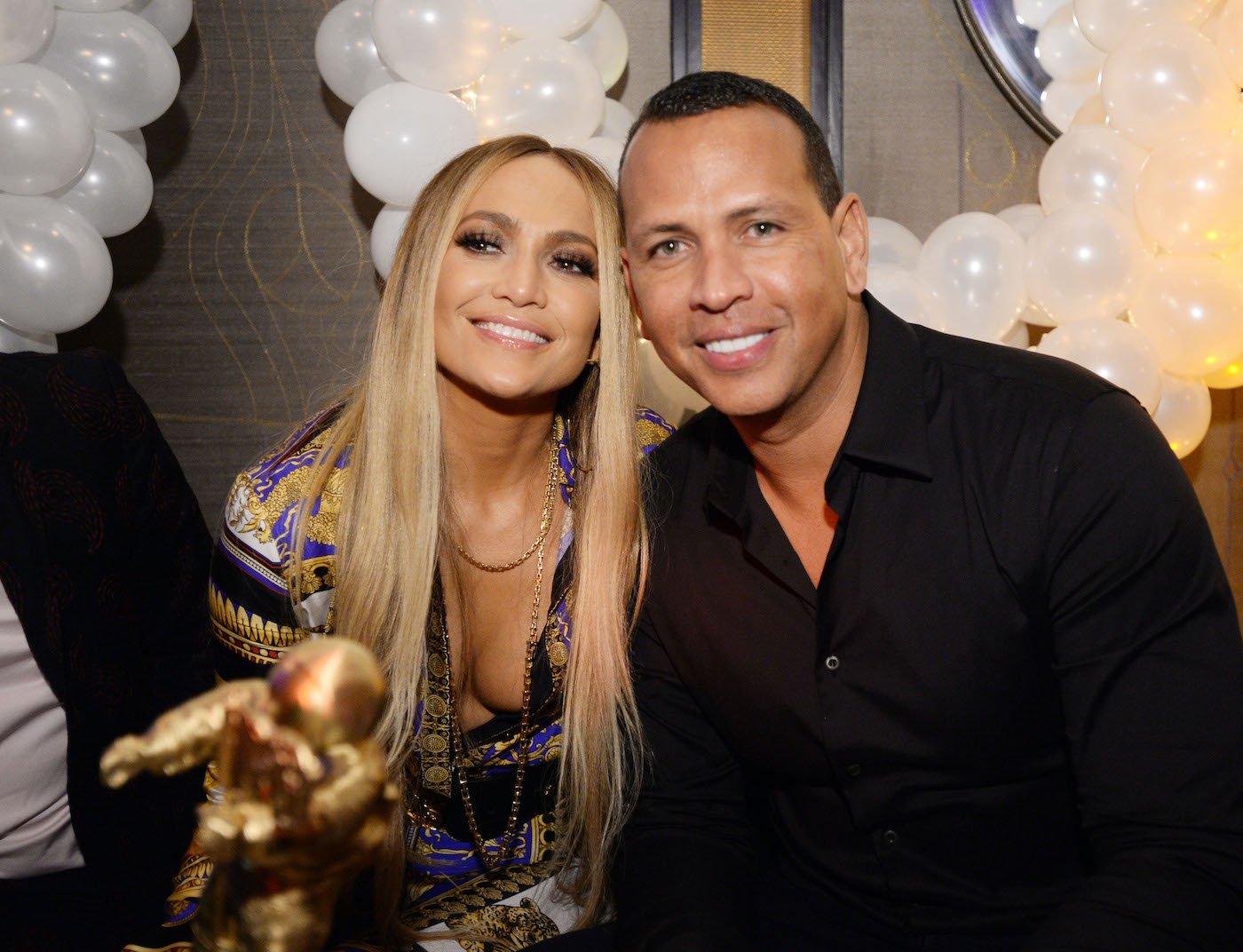 But what about their home life? Emme Muñiz, J. Lo's 12-year-old daughter, is opening up about her mom's relationship with Rodriguez. 
Jennifer Lopez has 2 kids with Marc Anthony
J.Lo's been married multiple times but she only has kids from her third marriage. The Hustlers star shares twins with her ex-husband, Marc Anthony. 
Shortly after J. Lo and Ben Affleck called off their engagement in 2004, the "On The Floor" singer and Anthony got married. In 2008, the couple became parents. 
J. Lo and Anthony welcomed twins, Emme and Maximilian on Feb. 22, 2008. In 2011, they announced their split before filing for divorce in 2012. 
Meanwhile, Rodriguez also has children from a previous marriage. He and ex-wife Cynthia Scurtis share two daughters. They welcomed their oldest daughter, now-15-year-old Natasha, in 2004, and a now-12-year-old Ella, in 2008. The couple divorced shortly after Ella's birth. 
Jennifer Lopez's daughter thought she and Alex Rodriguez 'were friends'
During a 2020 interview with ET about her new book, Lord Help Me, Emme reflected on the early days of her mom's relationship A. Rod. She shared that there was a time when she thought her mom and the former pro baseball player were friends. 
"At first I just thought Mom and Alex were friends and I was like, 'Oh, he's staying with us for a really long time,'" she said.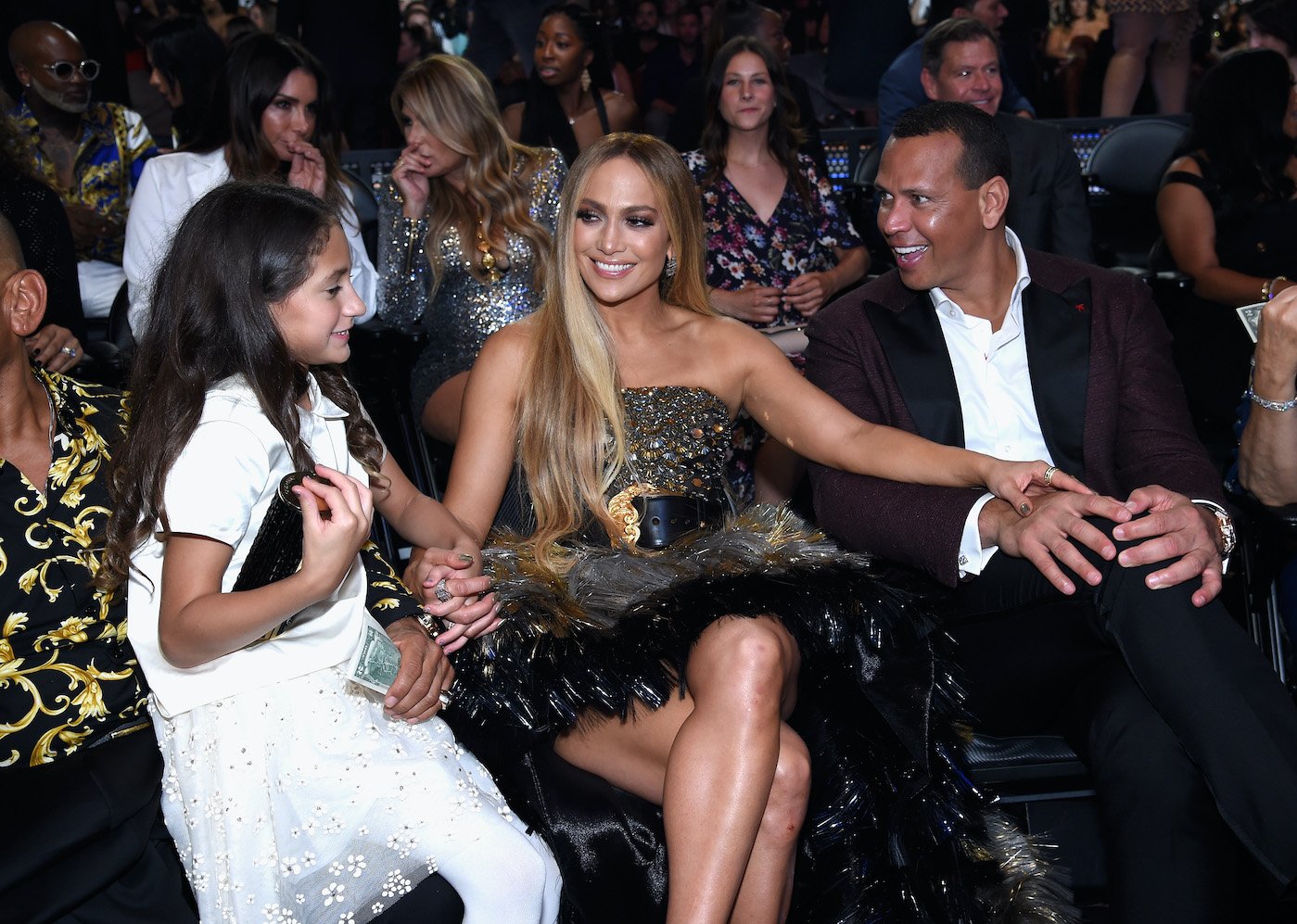 Emme continued, confessing that it took her a while to realize they were dating and that her family would one day get bigger.
"And then I realized, 'Oh, they're together.' And then I was like, 'Oh, Ella and Tasha, you're going to be my sisters.' It was a sudden realization," she said, adding that they've "always got along pretty well." 
J. Lo and A. Rod got engaged in March 2019 after dating for around two years. The former Yankee proposed to J. Lo on the beach with a massive sparkler. Both announced the exciting news on their respective Instagram accounts with pictures from the sunset proposal. 
Jennifer Lopez and Alex Rodriguez aren't in a rush to get married 
Since getting engaged, A. Rod and J. Lo have held off on nuptials. Why? Because, as previously mentioned, J. Lo didn't want to rush into marriage. She explained her reasoning behind the decision during an interview with Oprah Winfrey. 
"He's like, 'Whatever you want to do, we can talk about it,'" J.Lo said of Rodriguez. "I said, 'But if we're going to be together for the rest of our lives, what is the rush,'" she said. "If that's what we're really going to do, if we're really going to be partners."
She continued: "If we're really going to try to build something together that we both never had or both never felt like we had—which was a family with a husband and a wife, and a mother and a father—and we embrace all of our children and we show them something that we didn't have."
Reportedly, J. Lo and A. Rod planned a wedding for 2020 but the coronavirus forced them to hold off.