Jennifer Lopez Says She Was 'Desperate' to Find the Person She Was Going to Marry
Jennifer Lopez is currently engaged to former Yankees baseball player Alex Rodriguez. Before settling down with the sports star, Lopez was involved with many other high-profile men. Among her past loves are Sean "Diddy" Combs, Ben Affleck, and Marc Anthony. Here's what Lopez once said about being "desperate" to find "the one."
Jennifer Lopez had a major revelation about her relationships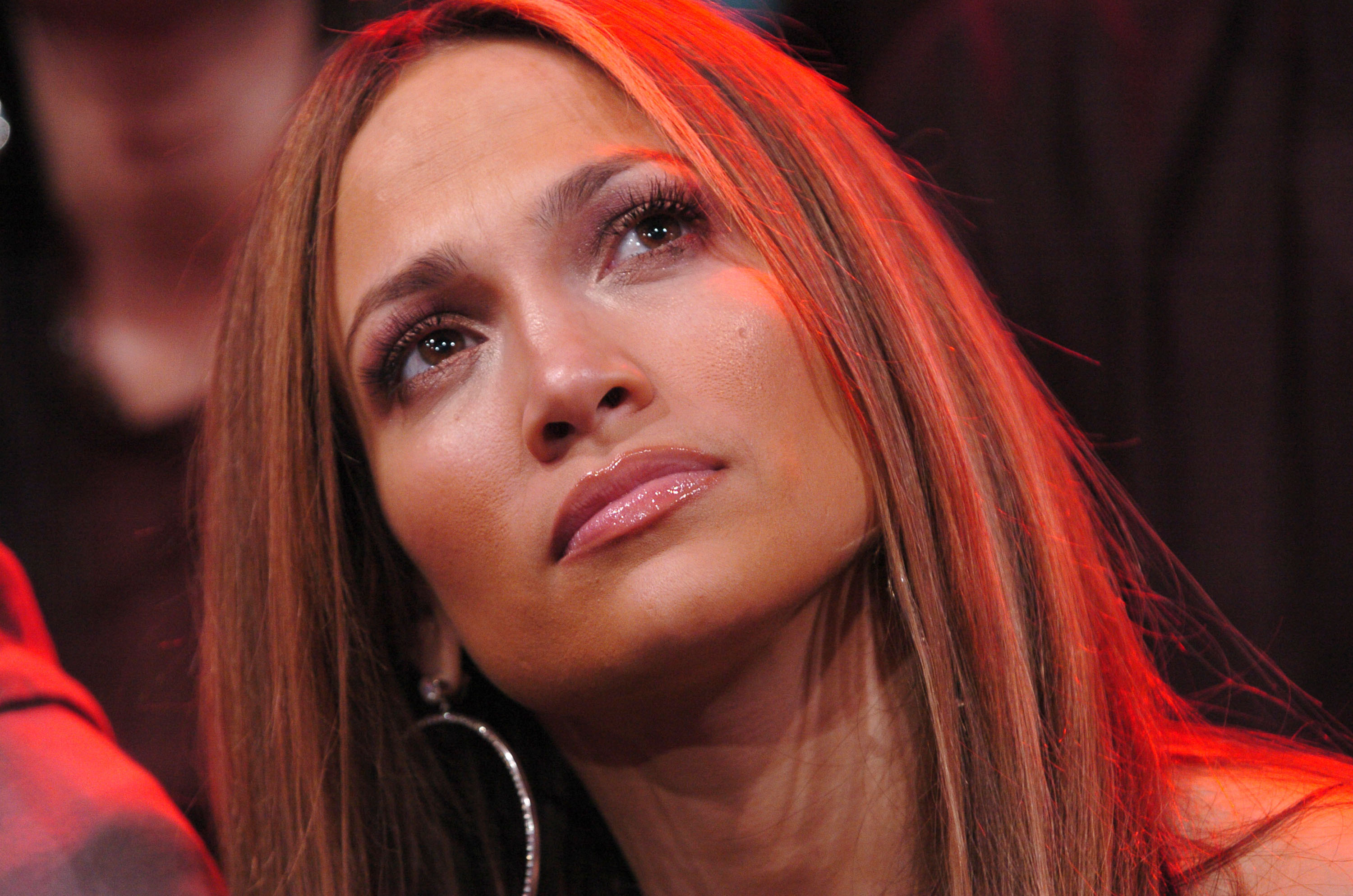 In her book True Love, Lopez says she likes to keep busy with her work. She describes herself as constantly "running" from one project to the next. However, Lopez says she realized one day that she was also running a lot when it came to her romantic relationships.
"As I sat there envisioning the opening section for the first part of the tour, thinking about that time in my life, something happened," wrote Lopez. "I was hit with the first of many realizations I was to have throughout the process of putting the show together: All that running I was doing in my career, I was doing in my relationships too. I had never stopped to take a look at that before."
1 thing Jennifer Lopez's relationships had in common
Lopez says she used to approach her love life with an energy that worked well when it came to work and physical fitness but not with love. She says she noticed all her relationships had one thing in common. There was a "passionate intensity" she thought was true love, but she soon realized passion and love are not the same thing.
Throughout my life, I've had a few serious relationships. Each relationship was different, and each relationship had its issues. But there was one thing they all had in common: They all had a passionate intensity that I mistook, every time, for my happily ever after. In each relationship, I thought my childhood fairy tale was coming to life, and that was all that mattered to me at the time.

Jennifer Lopez, True Love
Jennifer Lopez was 'desperate' to find 'the one'
Finding real love is important to Lopez. She says she spent much of her life searching for someone to share her life with and give her the family she always wanted. However, she says she went through a period when she couldn't seem to figure out how to achieve her goal.
"Love remained a puzzle that I couldn't find the right pieces for—the one thing I didn't seem able to figure out," wrote Lopez. "I still wanted desperately to find 'the one'—the man I'd settle down and spend my life with."
Lopez also says she used to have a tendency to rush into relationships. She says she was searching for the love she desired, so she went into each relationship with a sense of urgency. "I rushed into each relationship with optimism and hope, always thinking I'd found what I was looking for," wrote Lopez. "And I was always disappointed when they ended, wondering what went wrong."
According to Lopez, this intensity often led to relationships that ended with her getting hurt. "I found myself in relationships that ended in hurt no matter how much I tried," wrote Lopez. "I was always focused on one thing. I always tried to be the perfect girlfriend, the perfect wife. I felt like I was doing my best, so why weren't things working out?"
Things seem to be working out with Lopez's current love, Rodriguez. The couple got engaged in March 2019. However, there's no official word on when they plan to tie the knot.
Follow Sheiresa Ngo on Twitter.