Jennifer Lopez's Fragrance Empire Has 25 Scents and Worth $2 Billion
There's no doubt that Jennifer Lopez's side businesses, like her fragrance empire, have played a big part in her success.
Jennifer Lopez is quite possibly the hardest-working woman in the entertainment industry. A movie star, music mogul, dancer extraordinaire, and businesswoman, Lopez has worked hard for every bit of what she has. While her personal life is often the subject of tabloid gossip, the 52-year-old has always preferred to keep her focus on her career — and these days, she's as popular as ever.
There's no doubt that Lopez's "side businesses" have had a big part in her success. According to one report, her fragrance empire makes up a sizable portion of her substantial net worth. 
Jennifer Lopez has built an incredible business empire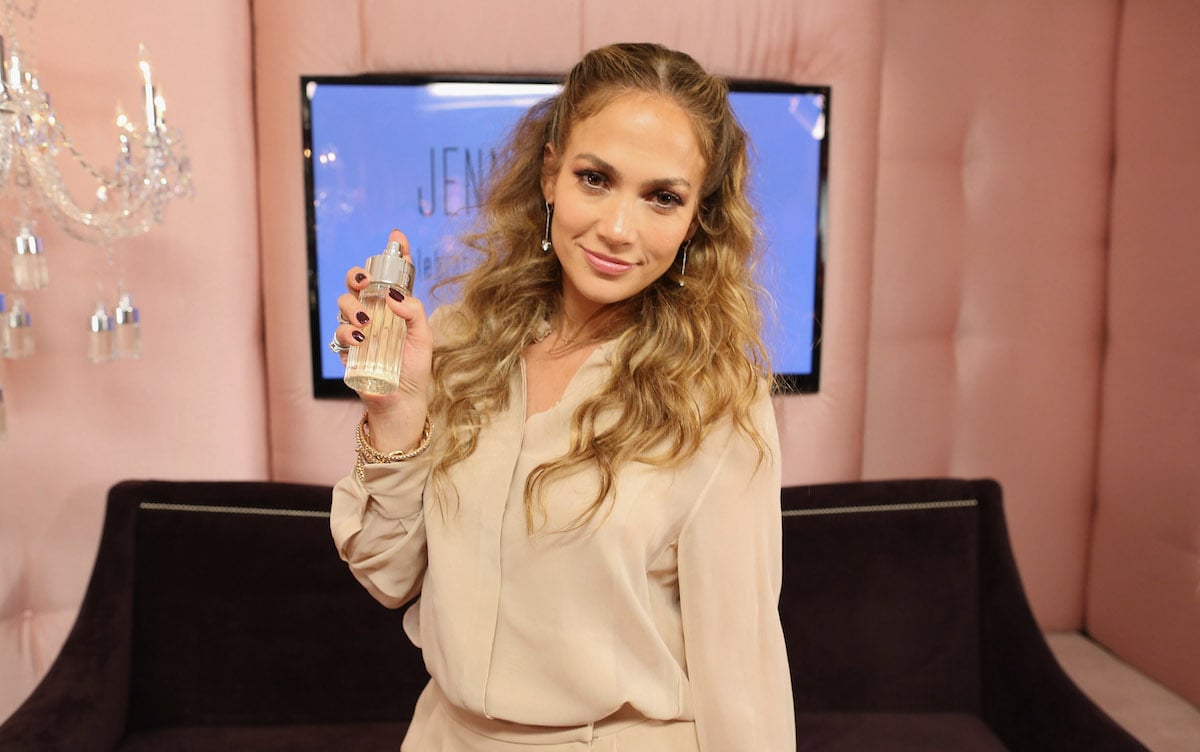 Lopez has an enviable style, and millions of fans try to replicate her signature "glow." To that end, she has curated multiple fashion lines, a skincare brand, and an exclusive cosmetics line. However, Lopez's fragrances have become iconic.
Her first fragrance, Glow released in 2002 and became an immediate hit with fans. It is widely believed that Lopez kickstarted the era of celebrity fragrances. But she didn't stop at Glow. In the last two decades, she's released 25 scents.
These days, Lopez has a net worth of around $400 million. While she owes her wealth to a variety of different ventures, surprisingly, her fragrances have really contributed to her success. 
How much is Lopez's fragrance empire worth?
According to a report from CNBC, Jennifer Lopez's fragrance empire is worth around $2 billion. This figure placed Lopez as the 76th top celebrity earner for 2019, at $43 million in estimated earnings for that year. That was also the year she released her 25th fragrance, one she dubbed Promise. 
As reported by Allure, Lopez admitted that the name of the fragrance was inspired by business giant Warren Buffett. "He told me something that really resonated with me. He said, 'A brand is a promise,'" Lopez revealed.
"I just thought it was a perfect time in my life to name a fragrance Promise, because every time that we create something new, it's a promise to give you something of quality, something that will make your life better, something that will make you feel sexy, something that will make you feel beautiful," she explained.
Jennifer Lopez has a personal relationship with her fragrances
Out of all of Jennifer Lopez's 25 fragrances, fans have their favorites. Multiple varieties of her original fragrance have been released, according to Fragrancenet.com, including Glow After Dark, Miami Glow, and Rio Glow — all with their own distinct scent profile. She's also curated scents such as Live, Still, and Love and Glamour. 
As for Lopez herself, she has an intimate relationship with fragrance and with all of the individual scents that she has released. As she revealed to Allure, she uses two different scents each day; one for her skin and one for her clothes.
"I have an oil fragrance that I use when my skin is still damp right out of the shower, based on Glow," she told the publication. "That's my skin smell. Then I'll spray another on top of my clothes. I have 20 bottles of all our fragrances and then other brands that I love as well, and I'll just pick one up and spritz on top of the clothes."