Jennifer Lopez Was Inspired To Become a Singer After Playing Selena
25 years after her death, Selena Quintanilla remains one of the most beloved artists of all time. She was immortalized by Jennifer Lopez in the 1997 biopic Selena, and she's now being introduced to a new generation in Netflix's Selena: The Series.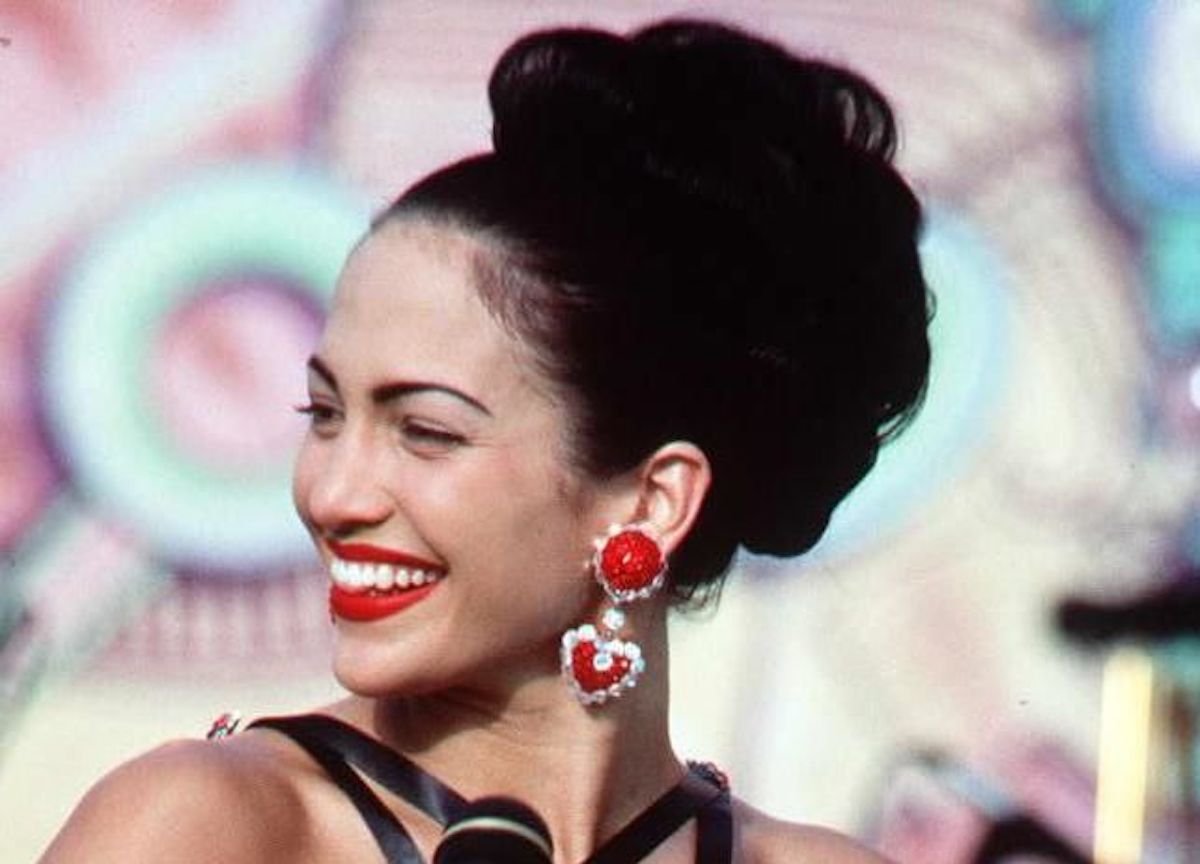 Jennifer Lopez started her career as a dancer and actor
Selena was a huge moment in entertainment history as it became a part of Quintanilla's legacy while also introducing the world to one of its biggest stars today.
Jennifer Lopez got her start as a dancer in the early 1990s. After performing alongside the New Kids on the Block, Lopez was cast as a Fly Girl on the popular sketch comedy show In Living Color. The Fly Girls had several dance sequences throughout the show and always wowed audiences with their moves.
Lopez left In Living Color to focus on her own career, which included dancing for Janet Jackson on tour. She also got her start on-screen. Her first professional acting gig was alongside veteran actors Lindsay Wagner and Robert Loggia in 1993's Lost in the Wild; she joined the short-lived sitcom Second Chances later that year. 
Lopez's first major big-screen role was in Gregory Nava's 1995 drama My Family. Nava was eventually tapped to direct the Selena biopic, and Lopez was his top pick for the role.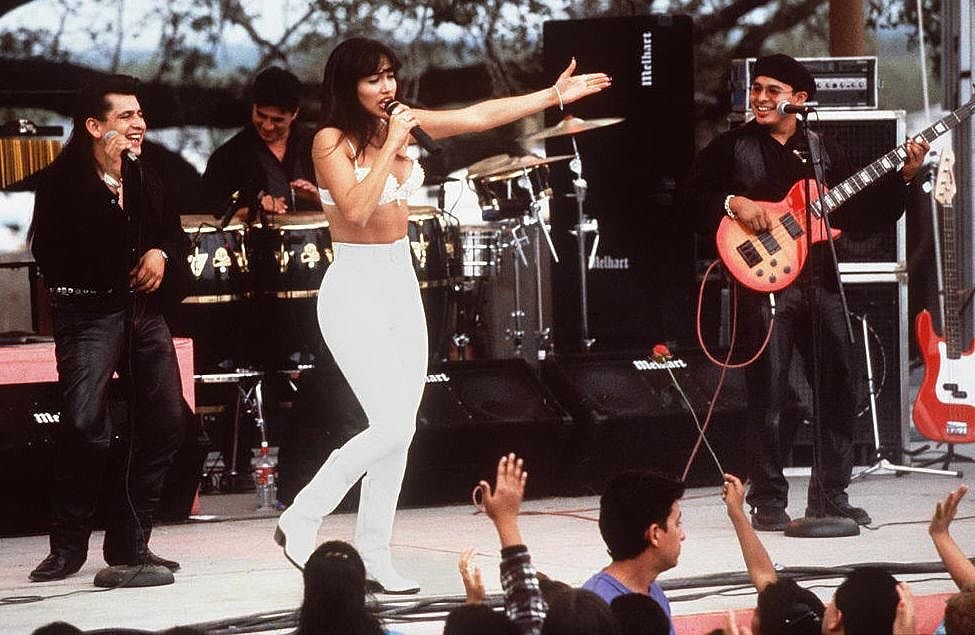 'Selena' put Jennifer Lopez on the map
Selena was a hit, despite all the criticism Lopez received for being a Puerto Rican playing a Mexican icon. It also made J. Lo a star practically overnight.
Lopez talked about the movie and how it changed her life in a 2015 interview with NBC's Natalie Morales.
"She's just one of those very special types of artists that her music and her spirit and her joy and her heart really touched people," she said of the "Como la Flor" singer. Lopez marveled at "the impact that [Selena] had on [her] life and [her] career."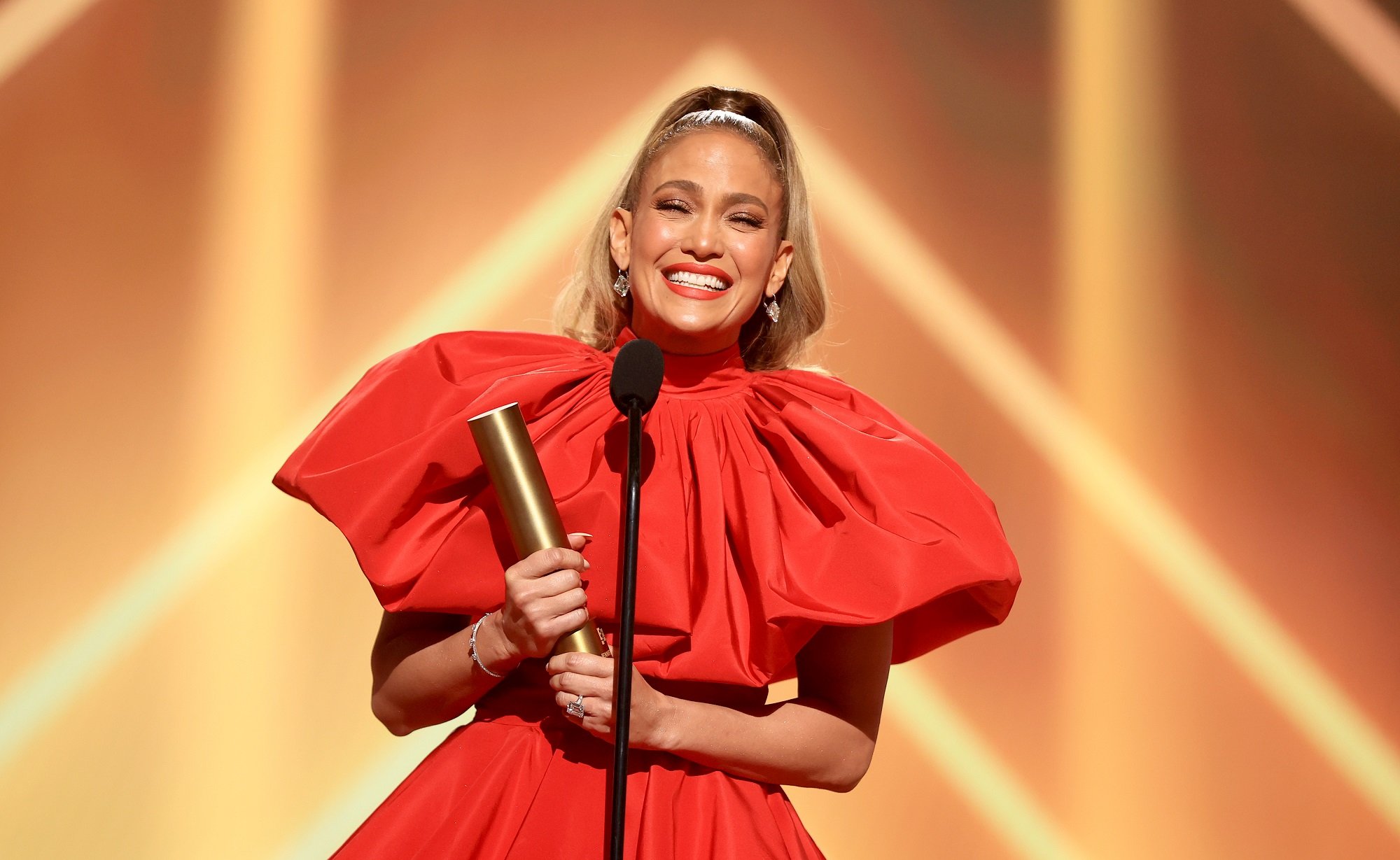 RELATED: Jennifer Lopez Almost Lost the Role of Selena To This Young Actor
Jennifer Lopez said Selena was her 'mentor'
Lopez continued praising the legendary singer and everything she did for her, both before and after her death. "It was a great thing for her to be my mentor, in a way, and to teach me so much about, yes, how to navigate this business, but also how to navigate through life," she said
"You found your voice through Selena," Morales smiled. "I really did," Lopez said in response.
"You never know what's going happen," Lopez continued. "You have to live in the moment. You have to seize the day. And so I decided after that movie to make my first record. And I did."
The first demo she ever recorded was an unreleased song called "Vivir Sin Ti," which she discussed in a 2007 interview with Billboard. "It was actually written by the backup singer of Selena, but it didn't come to me through the movie. I don't even remember how it came to my hands," Lopez recalled.
Lopez was "feeling [her] Latin roots" after Selena and wanted to release music in Spanish. Record label executive Tommy Mottola encouraged her to do an English album instead.
She went through with it, of course. Her debut single "If You Had My Love" shot to the top spot on the Billboard Hot 100 chart, and J. Lo burst into the music industry even stronger than how she entered the acting world.