Jennifer Lopez Shuns Botox For This Kitchen Ingredient
Jennifer Lopez is one of Hollywood's major power players, a star of movies and music who has only managed to increase her fame as the years have gone on. Lopez, who has often made headlines for her fascinating love life, is also a mom of two, and a busy entrepreneur.
Recently, Lopez announced the release of her long-anticipated beauty line, which is certain to help give her fans their own dose of that famous "J.Lo glow." Still, as Lopez revealed in an intimate interview when she really wants her skin to look its best, she turns to a very common kitchen ingredient. 
What is Jennifer Lopez best known for?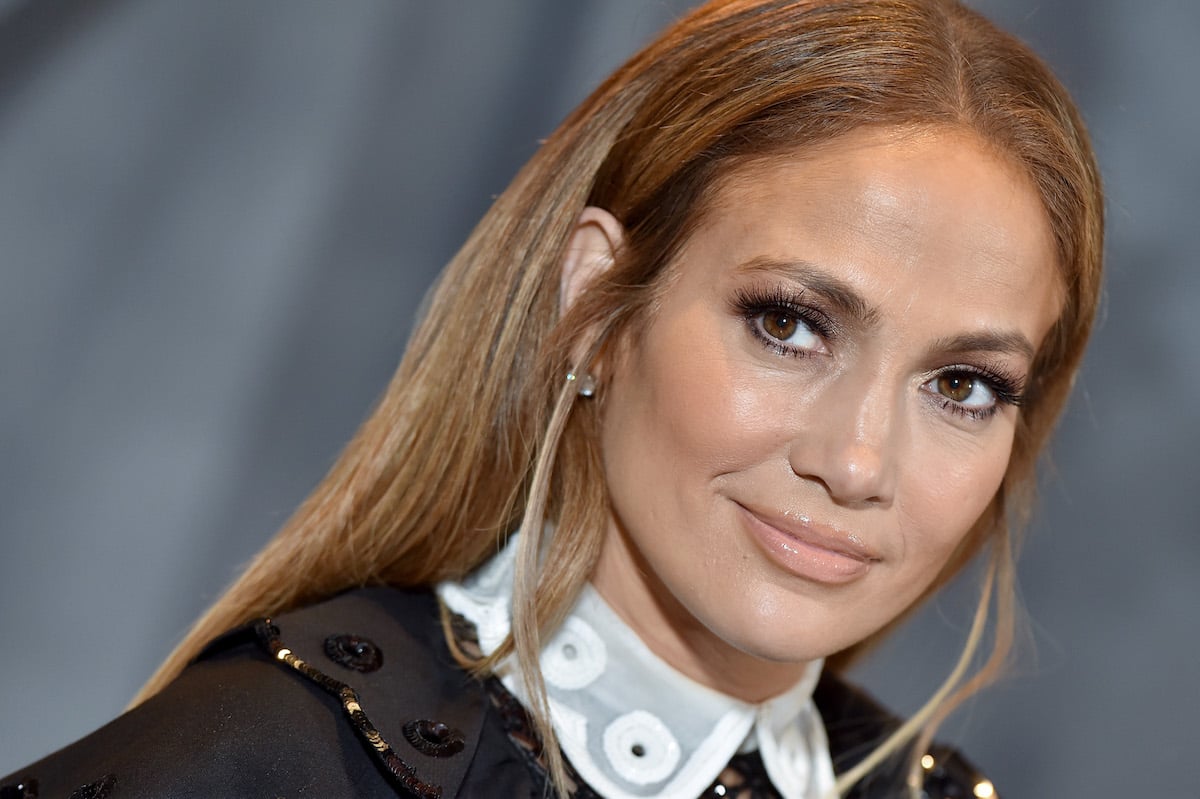 Lopez was born in New York in 1969. A hustler from a young age, Lopez learned to sing, dance, and act when she was still a child.
Determined to make her mark on the world, no matter what, Lopez worked a series of odd jobs before landing a spot as a dancer on the popular TV series In Living Color. As a "Fly Girl," Lopez's talent caught the eye of many Hollywood heavy hitters, and she soon began getting parts in movies.
At the same time as she was building her film career, Lopez continued to develop her presence as a musician and artist. She released several bestselling albums, including J.Lo and On the 6.
Lopez earned a reputation as one of the hardest-working women in the entertainment business, always willing to go the extra mile in order to make her project a success. 
Jennifer Lopez is launching a beauty line
Lopez has collaborated with a number of brands over the years and has curated several popular products of her own. She is especially well known for her fragrance deals, including the iconic Glow by J.Lo perfume.
Lopez has worked on fashion and jewelry lines as well, successfully parlaying her girl-next-door image into a series of lucrative investments and deals.
Most recently, Lopez announced that she would be debuting her very own beauty line, "JLo Beauty," in January 2021. The line, which has been hotly anticipated by Lopez's fans for years, will feature eight different products to start, from a multitasking serum to a moisturizer with sunscreen.
Speaking of the line, Lopez stated that it will feature the "five S's" that are responsible for the infamous J-Lo glow: sleep, sunscreen, serum, supplements, and "sano," which means to live a healthy life. 
What common kitchen ingredient does Jennifer Lopez rely on?
Lopez is known for her beauty, as well as her stunning figure. Many stars of her caliber turn to costly cosmetic procedures in order to maintain their ageless looks — not so for Lopez.
In an interview with PageSix Style, Lopez revealed: "I haven't ever had Botox to this day. I'm not that person. I don't have anything against people doing that; it's just not my thing. I'm more about a natural approach to skincare."
The superstar even admitted that an old boyfriend had attempted to get her to try Botox, but that she had refused, preferring to maintain her more natural look. In fact, Lopez stated that in order to keep her skin looking and feeling smooth, she turns to a common kitchen ingredient – olive oil.
"It's a secret I've used over the years because it really does work," said Lopez. She also recommends regular SPF use in order to ward off the harsh effects of the sun. All of those tricks combined have helped to keep Lopez looking ageless.