Jennifer Lopez Stuns Fan By Showing Off Her Face Without Makeup
Jennifer Lopez has been a star of music and movies for decades, a woman who has inspired millions. Lopez has appeared in some of the most popular romantic comedies of all time, as well as some blockbuster action flicks — and even today, at the age of fifty-one, she continues to make interesting, surprising career choices.
Recently, Lopez announced that she will be releasing a new line of skincare products, designed to help give everyone who uses them the iconic "J.Lo glow." In order to promote the line, Lopez has been doing a series of fun appearances, and recently, a clip of the star on her Instagram really got fans buzzing. 
Jennifer Lopez is known for her glow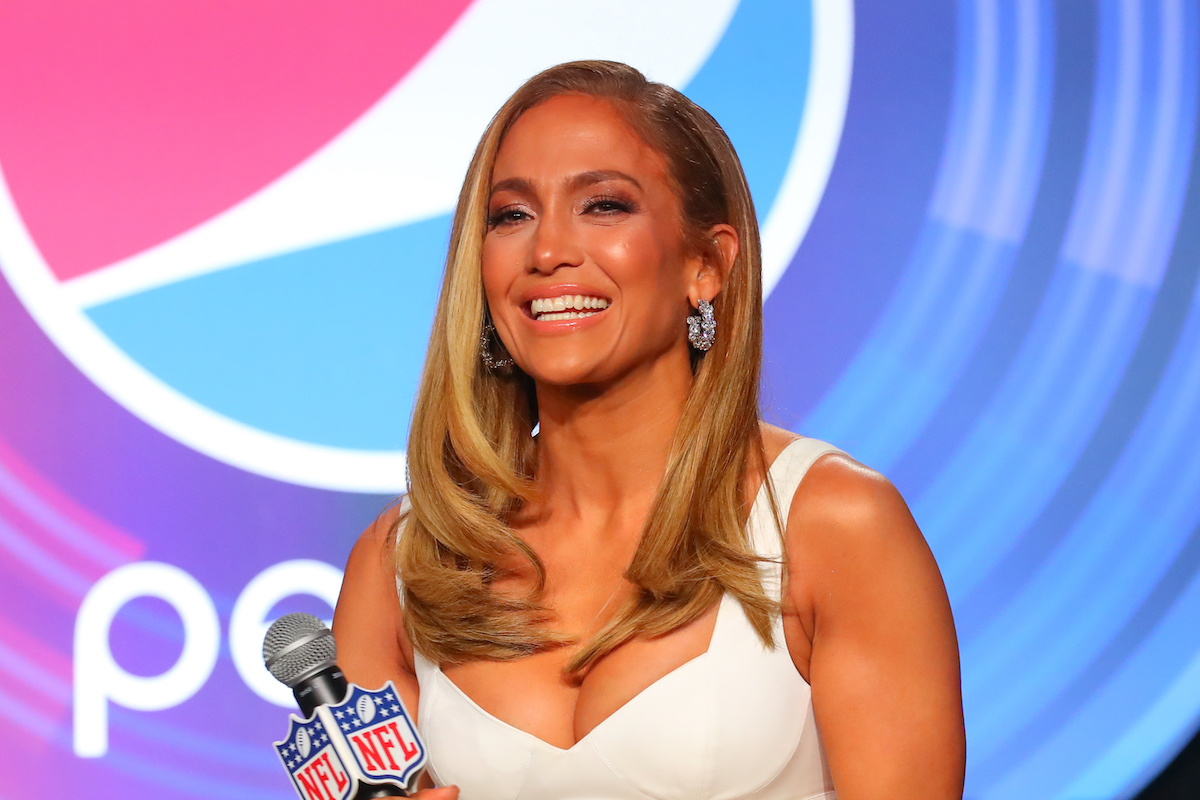 When Lopez first burst onto the entertainment scene in the mid-90s, there was a very specific standard of beauty that was portrayed in the mainstream media. Many of Hollywood's most popular beauties were supermodels such as Kate Moss, or very thin actresses such as Gwyneth Paltrow.
Lopez, with her curvy figure, marked a major departure in the way that fuller-figured women were viewed in the entertainment industry, paving the way for people such as Kim Kardashian West. Beyond her figure, however, Lopez's stunning bone structure and glowing skin gave way to what fans have referred to as the "J.Lo glow." She is known for her flawless skin, and for her love of natural beauty. 
What products will be in Jennifer Lopez's new skincare line?
Over the years, Lopez has collaborated with several brands and has released several product lines of her own, including fragrances and fashion. Still, her most recent product announcement is possibly her most exciting.
In November, Lopez revealed that she would be debuting her own line of skincare products, set to be released in January 2021. The line, called "JLo Beauty," promises to give fans the same iconic glow that Lopez herself has rocked for so many years.
There will be eight products in total for the initial launch, Lopez revealed, and range from a multitasking serum to a moisturizer with sunscreen. Furthermore, the packaging is a stunning gold design, with the tagline, "beauty has no expiration date."
The line is a passion project for Lopez, who revealed to ET that "if I was gonna go into that, the skincare would have to be first and foremost and so that was kind of the idea. And I have actually been thinking about this for about 20 years."
Jennifer Lopez stunned fans with her makeup-free face
In spite of the COVID-19 pandemic, Lopez has still been promoting her upcoming skincare launch — albeit in the safest possible way. Recently, the star took to Instagram to give fans a sneak peek of her new line.
In a recent video on her Instagram stories, Lopez talked about the products and how she wants every woman to feel like their best selves — stunning fans with her incredible makeup-free face in the process. "As women, people are so ready to write us off once we're past 25 or 35, and I just kept waiting for that to happen. And then I realized, no I'm not going to let that happen," she stated.
For fans who want to copy Lopez's no-makeup face, the products themselves are a great start. But the star also recommends fighting dehydration and inflammation in order to make their skin look amazing.
"I take these supplements to attack the inflammation from the inside," said Lopez. "The ingredients help fight oxidative stress. I want it to be a big part of people's skincare routines."
Fans might not be able to get J.Lo's glow right away, but by following her tips and tricks, they can get started on the path to healthier skin overall.