Jennifer Lopez Has Thoughts About Ben Affleck's Back Tattoo and Jennifer Garner Agrees
In 2015, the world got its first glimpse at Ben Affleck's infamous back tattoo after the paparazzi captured a photo of the colorful ink.
Since then, many have voiced their dislike of the permanent art. Even Affleck's exes, Jennifer Lopez and Jennifer Garner, aren't fans of the tattoo as they previously expressed similar sentiments regarding the actor's chosen ink.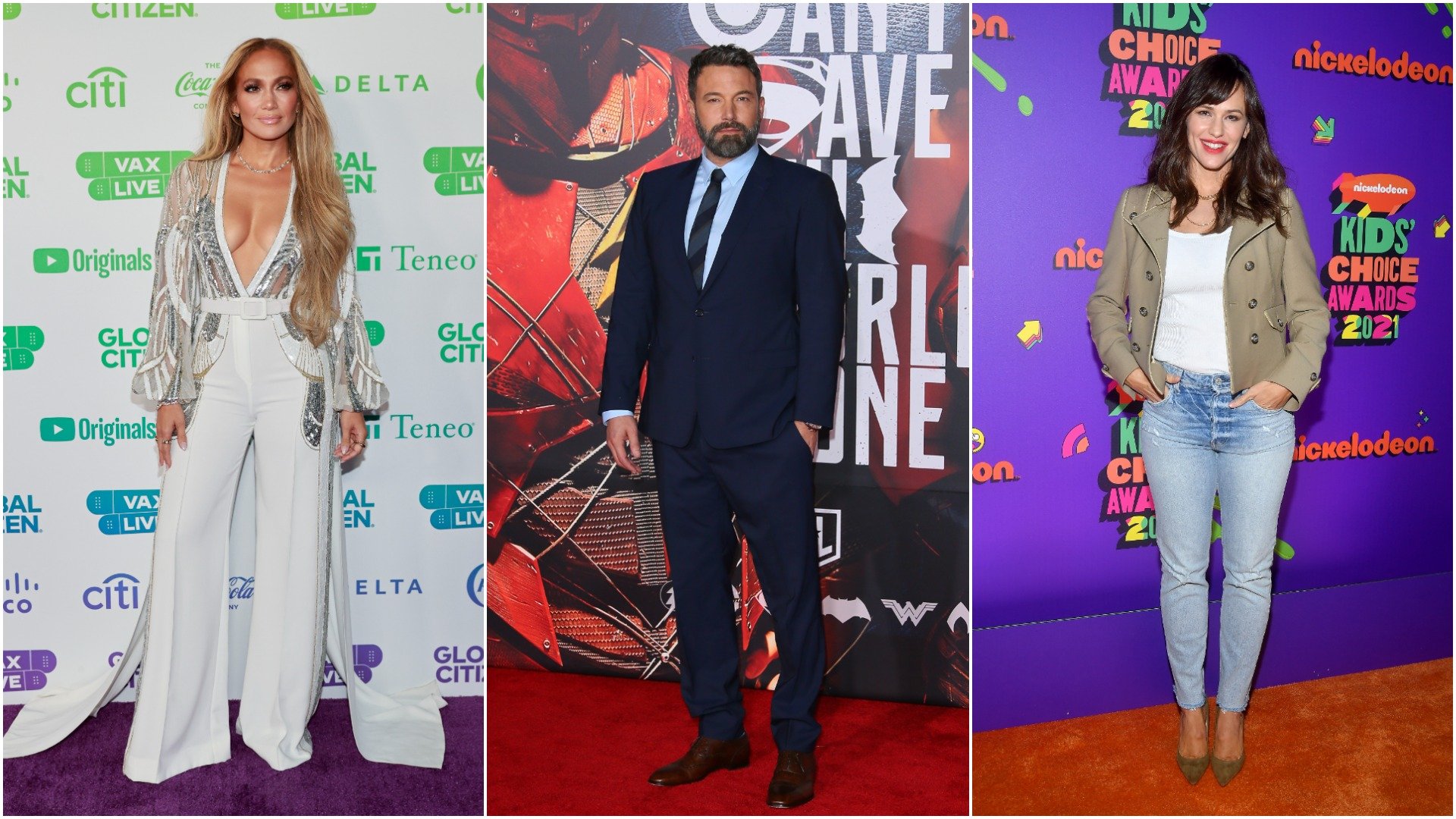 Ben Affleck's back tattoo made its debut following his split from Jennifer Garner
In July 2015, Affleck turned heads when photos of him with a new back tattoo made rounds through the internet.
The images came just a few days after his divorce from ex-wife Jennifer Garner was announced. The photos showed him flashing his new tattoo as he stepped out of a car. Though the lower part of the ink piece was the only thing that could be seen at that time, the actor later showed the tattoo in all its glory.
While on the set of a film in December 2015, Affleck was photographed walking around with his back out. In the photos, his tattoo, which is of a phoenix rising from what appears to be the ashes of a fire, can be seen clearly.
Though the tattoo caused the world to collectively gasp, everyone eventually breathed a sigh of relief when, during promotion for the Batman v Superman movie in 2016, Affleck told Extra's Mario Lopez that the tattoo was "fake."
At first, many believed the actor, seeing as he's often taking on film roles. However, when said "movie" never surfaced, people became suspicious, causing the Pearl Harbor star to finally come clean about his permanent ink.
"I resented that somebody got a picture of it by spying on me," Affleck told The New York Times about the initial photos of his colorful back ink in February 2020. "It felt invasive. But you're right. I could have said, 'That's none of your business.' I guess I got a kick out of messing with Extra. 'Is your tattoo real or not real?' Of course, it's real! No, I put a fake tattoo on my back and then hid it."
A year prior, Affleck called the tattoo "meaningful" while appearing on The Ellen DeGeneres Show, noting that it "represents something really important" to him.
"I like it," he said. "It's something I sort of kept private. It wasn't like I was sort of doing photoshoots or whatever."
Both Jennifer Lopez and Jennifer Garner dislike Ben Affleck's colorful ink
Though Affleck loves his colorful back tattoo, his exes aren't the biggest fans of the large ink piece.
Actor Jennifer Garner, who shares three children with Affleck, was the first to voice her unhappiness with his tattoo. In February 2016, the 13 Going On 30 star shared her hilarious response to the red, yellow, and blue phoenix ink during a candid Vanity Fair profile.
"You know what we would say in my hometown about that? 'Bless his heart,'" Garner said. "A phoenix rising from the ashes. Am I the ashes in this scenario? I take umbrage. I refuse to be the ashes."
A month later, Affleck's former fiancée, Jennifer Lopez, shared her thoughts on the tattoo while playing a game of "Plead The Fifth" with Andy Cohen on Watch What Happens Live.
"It's AWFUL," the other half of Bennifer said when a photo of Affleck's tattoo was shown. "I mean, I would tell him that, like what are you doing? It has too many colors. His tattoos always have too many colors! They shouldn't be so colorful, you know what I mean? They should be, like, cooler."