Jennifer Lopez Wanted To Play Matt Damon's Love Interest in 'The Bourne Identity', But the Director Didn't Want Her
Matt Damon is famous for starring in a number of successful films such as Good Will Hunting and Ocean's Eleven, but he's arguably most well known for his role in the Bourne franchise. Playing an amnesiac ex-CIA assassin, Damon starred in four of the five Bourne films, which collectively grossed over $1.6 billion at the box office. 
At the time of its release, The Bourne Identity broke the mold for spy thrillers. Similar films in the genre, such as James Bond, typically featured a more traditional hero who relied on a bunch of cool gadgets to help him complete a mission. In the Bourne franchise, however, Damon played an antihero who depended on his training, instincts, and hand-to-hand combat skills to keep him alive.
Another feature that sets The Bourne Identity apart is the fact that the protagonist's love interest is played by a relatively unknown European actor, Franka Potente. Typically, studios reserve those types of roles for a big-name star that audiences will recognize.
Apparently, Jennifer Lopez was initially interested in playing the role, but director Doug Liman strongly opposed the idea.
Matt Damon says Jennifer Lopez was interested in starring in 'The Bourne Identity'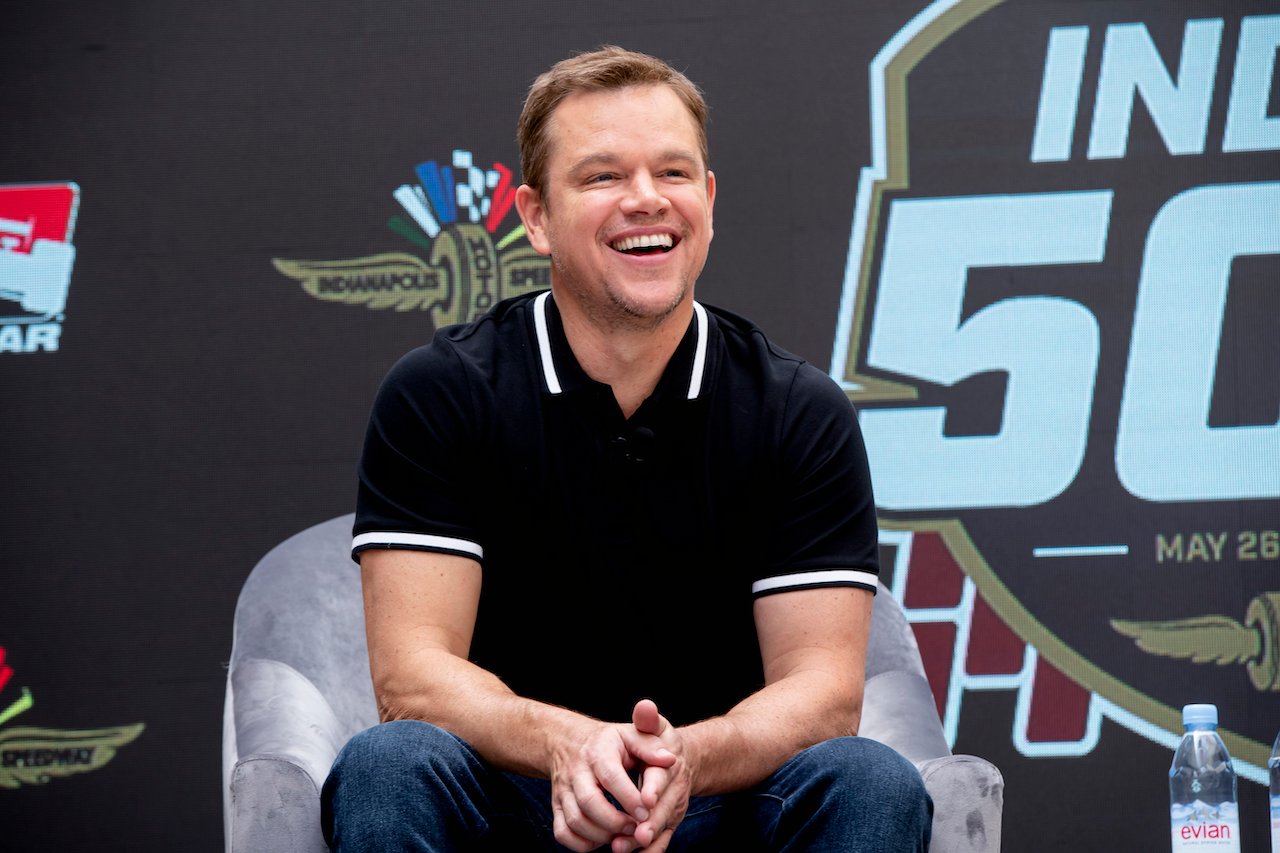 Damon revealed that Lopez — and a bunch of other A-list celebrities — were considering the role during a recent interview with Bill Simmons.
"I remember, at the time, it was like, Jennifer Lopez was interested," Damon said. "There were like, big names that were interested in that role. And Doug really fought to have a lesser-known, European actress. And she was amazing."
'The Bourne Identity' producers didn't want a lesser-known actress playing the role
When The Bourne Identity was in the early stages of production, developers wanted to cast as many big names as they could to attract viewers. Lopez was an obvious choice to star opposite Damon due to her superstar status, but Liman felt that her presence wouldn't make sense for the story.
"We had to fight to get her in the first one, right? Because it's like, 'Well who's she? She's European, and Doug Liman, who directed it, to his credit said, 'I don't buy this American guy with amnesia being over in Europe and bumping into another American. Like, what's that? That's crazy."
Everyone was shocked when Jason Bourne's girlfriend was killed in 'The Bourne Supremacy'
Liman's instincts turned out to be right, as Potente's performance instantly made her a fan favorite. When the time came to film The Bourne Supremacy, everyone was surprised to find out her character was getting killed off.
"You go through all that, you fight for somebody who you believe in because she's great," Damon said. "And then it all kind of works out and she proves to be one of the best parts of the movie. And you start the second one with her getting killed. It was really surprising."
Even though Damon loved the dynamic that Potente brought to the Bourne films, he understood why she had to die for the progression of the story.
"It was the only way to get that character going again, right?" Damon said. "Because he's like, 'I'm out, and I have this, and I have a reason to live.' And so … it's propulsive. And you're also with him because you're pissed off too. Because you love her too." 
RELATED: 'Stillwater' Star Matt Damon Isn't Against Doing Another 'Bourne' Movie — 'You're Never Too Old To Be That Guy'