Jennifer Lopez's Ex, Ben Affleck, Admits He Was 'Completely Humbled' By Her
In the early 2000s, few celebrity couples were as omnipresent as "Bennifer." The moniker, of course, refers to the romance between stars Jennifer Lopez and Ben Affleck. Although the couple broke up in early 2004, Affleck recently opened up about how he was "completely humbled" by Lopez during their relationship.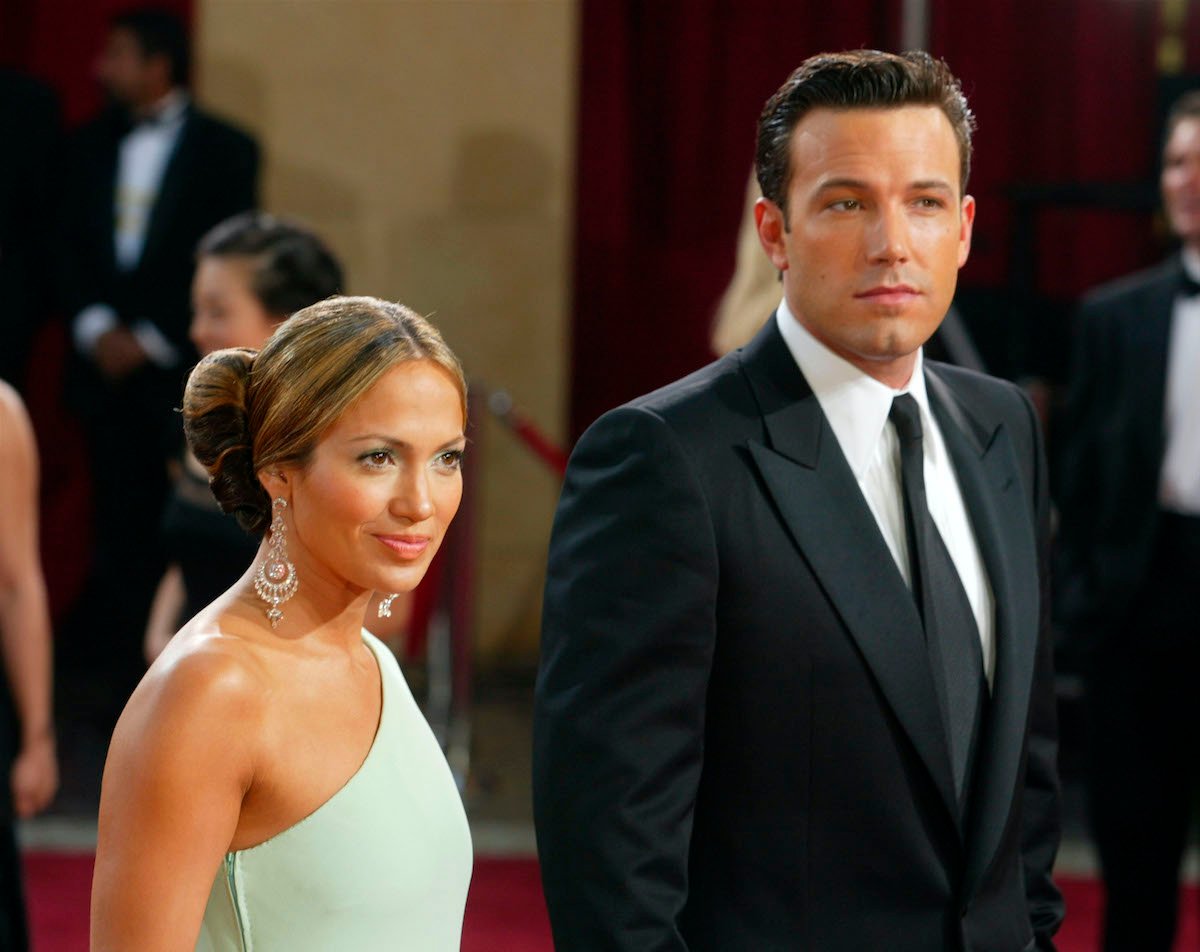 Jennifer Lopez and Ben Affleck were engaged in the early 2000s
Affleck and Lopez were already major pop culture icons in the early 2000s. The actor had won an Academy Award for co-writing Good Will Hunting in the late 1990s. And he parlayed that success into a string of major movie roles in the years that followed. Meanwhile, Lopez was balancing her music career with movies such as Maid in Manhattan and The Wedding Planner.
So the media became enraptured by the tabloid-friendly super couple. Affleck and Lopez even became engaged in November 2002, a year before they co-starred in the infamous flop Gigli. And just a day before their scheduled wedding, the couple postponed their nuptials in September 2003. Soon thereafter, Lopez and Affleck ended their relationship in 2004.
Ben Afflecks admits he was 'humbled' by his ex
However, despite the way their relationship ended, Affleck has nothing but good things to say about Lopez. The Hustlers star appears on the cover of the May 2021 issue of InStyle magazine. And in the cover story, Affleck reveals how he was completely humbled by his ex-fiancée during their relationship. 
"I thought I had a good work ethic, but I was completely humbled and blown away by what she was committed to doing day in and day out, the seriousness in which she took her work, the quiet and dedicated way she went about accomplishing her goals, and then how she would go back and redouble her efforts. She remains, to this day, the hardest-working person I've come across in this business. She has great talent, but she has also worked very hard for her success, and I'm so happy for her that she seems, at long last, to be getting the credit she deserves."
Affleck has also previously defended Lopez in how the media treated her during their relationship. Since they broke up, Affleck has gone on to become the acclaimed director of movies such as Gone Baby Gone, The Town, and Argo. Perhaps his drive to succeed was partly inspired by how hard he saw Lopez work when they were together.
What is Jennifer Lopez's age?
Later in the InStyle piece, Affleck also complimented Lopez's beauty. Although Lopez is 51 years old, the 48-year-old Affleck playfully questioned how she has aged so much better than he has.
"Where are you keeping the fountain of youth?" Affleck said. "Why do you look the same as you did in 2003 and it kind of looks like I'm in my 40s…at best?" The world may never know.