'Jeopardy!': 3rd Player in a Row Makes the 'Tournament of Champions'
Season 38 of 'Jeopardy!' just filled another spot in their 'Tournament of Champions' with this champion who is the third contestant in a row on a winning streak.
Season 38 of Jeopardy! has featured back-to-back… to-back winning streaks. Kicking off with Matt Amodio's record-breaking 38 victories, the champ was defeated Jonathan Fisher, who went on to win 11 straight games. Fisher's run was cut by current contestant Tyler Rhode, who just landed a coveted spot in Jeopardy's Tournament of Champions along with his two predecessors.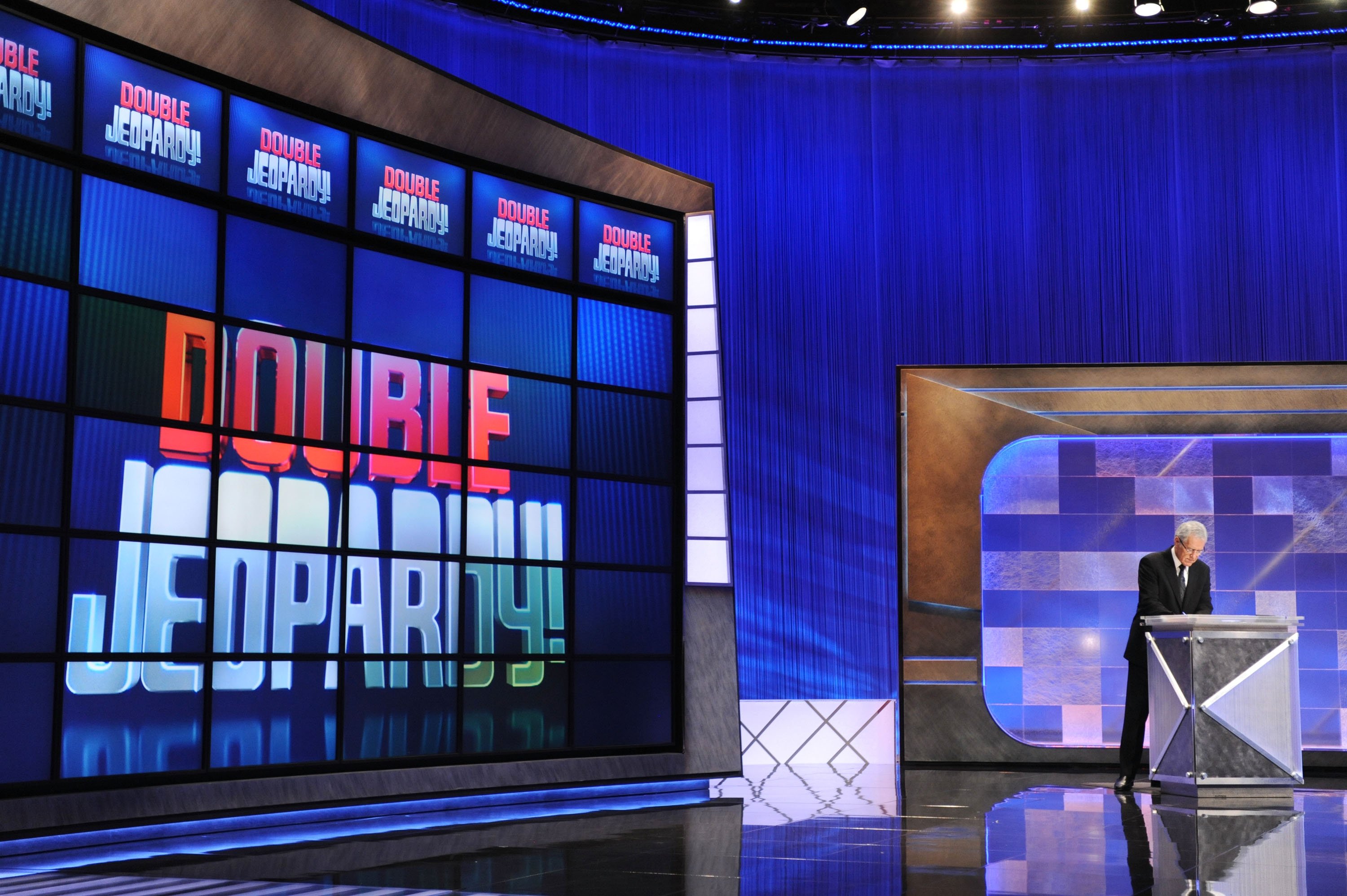 Tyler Rhode shares victories with special 'Jeopardy!' fans
Rhode, a New York native, just racked up $105,901 after his fifth victory on Nov. 2 and clinched a lectern in the 2022 Tournament of Champions. The healthcare data specialist is clearly relishing his stint on Jeopardy!
"I'm over the moon with everything that's happened since I've been here," Tyler said, according to the Jeopardy! website. "This is so outside of my expectations of what I thought could possibly occur."
The trivia champ gets inspiration from some Jeopardy! loyalists in his family that are cheering him on.
"My grandparents are Jeopardy! diehards," Rhode explained. "The fact that I'm going to be able to share this with them is what I'm thinking about right now."
Jonathan Fisher will also compete in 'Jeopardy!' TOC
Rhode defeated Fisher on Oct. 26, bringing his 11-game winning run to an end. Though he received some mixed commentary from viewers, the professional actor was grateful for his Jeopardy! experience.
"Overall, the reaction has been really great and positive," Fisher told the Miami Herald. "There are always people, especially anonymously online, that want to tear down your accomplishments, and I've seen a bit of that myself. But my reaction to stuff like that is mostly bemusement. The majority reaction has been overwhelmingly positive, from friends and family and from strangers online. It's been very fun to relive the run through other people's eyes."
Fisher earned $246,100 during his Jeopardy! streak and tied former champ Arthur Chu for 10th place in most consecutive wins. Earning his own spot in the Tournament of Champions in 2022, Fisher may get to square off against Rhodes once again in the near feature.
Matt Amodio knocked James Holzhauer out of a 'Jeopardy!' record ranking
Amodio made headlines during his 38-game victory run and acquired quite a fan base. The Ohio native wowed viewers with his impressive intellect, where rumors that he lost on purpose began circulating after being defeated by Fisher on Oct. 11. Amodio addressed the "theories" after his loss.
"I wasn't being fed the answers when I was winning and I didn't throw the game when I lost," he wrote in an article for Newsweek. "It's just a competition, I was doing well and then I lost. There's nothing more to it. My buzzer was working fine. The only thing that wasn't working was my brain at full capacity. The theories don't upset me, people think all sorts of crazy things. But I do have the power not to acknowledge them."
Fans can't wait to see Amodio back in action for the 2022 Tournament of Champions. Winning over $1.5 million and taking second place for most consecutive wins from former champ James Holzhauer, Amodio raved of his time on Jeopardy! and appreciates his newfound fame.
"Of course, I was feeling very sad when I lost," Amodio shared. "I loved being on the Jeopardy! stage. … I'm fortunate enough to be famous for doing well on the smartest television show in the world – there are things I wouldn't want to be famous for. Being famous for this is just fantastic."