'Jeopardy!': Alex Trebek Told Fans to 'Get a Life' When They Freaked Out Over His Mustache Shaving
There are so many reasons to love Jeopardy! and long-time host Alex Trebek has a lot to do with that. Trebek has been the show's host for close to four decades and recently vowed to continue his duties even as he undergoes chemotherapy treatment after his cancer diagnosis.
People feel so comfortable with Trebek. Fans are already wondering who his replacement might be, knowing that it'll be impossible to fill the 79-year-old game show host's shoes. Jeopardy! viewers know what to expect with Trebek — which explains why they freaked out the one time he unexpectedly shaved off his mustache.
RELATED: 'Jeopardy!': Fans Are Starting to Notice How Shady Alex Trebek Really Is
Fans had a strong reaction to Alex Trebek shaving his mustache
Since he began hosting in 1984, plenty of details about Jeopardy! have changed, including the questions, the set design, and the fashion choices of contestants. But perhaps the biggest reaction came when Trebek shaved his mustache off.
It happened in 2001 and as New Republic reported, he didn't warn or consult show producers before shearing off his signature facial hair. He just "felt like it." The reactions from fans were incredibly strong, which Trebek found a bit strange.
"And [the mustache shaving] got so much press, I couldn't believe it. The wars with Iraq or whatever at that time, and people are all in a stew over my moustache. I have one response: Get a life," Trebek said.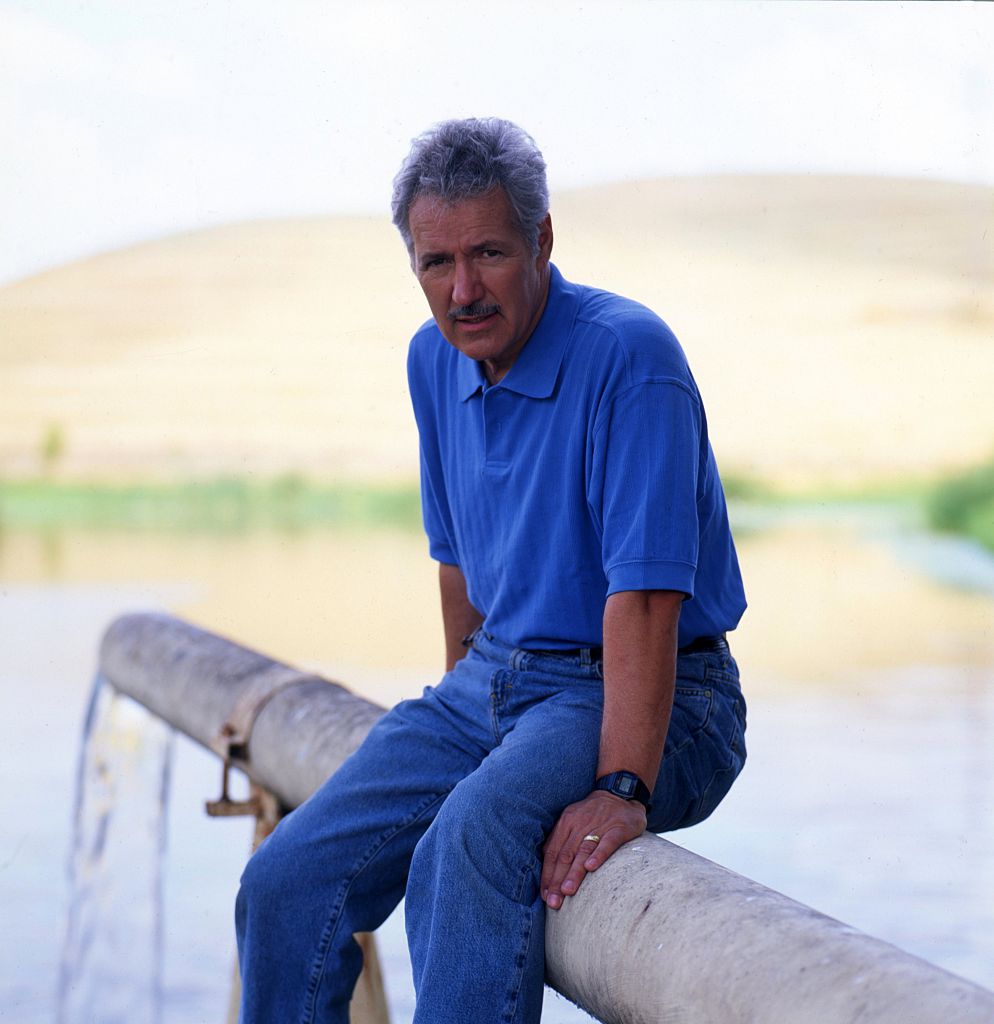 People have a deep trust for Trebek
Part of the reason fans felt so invested in the game show host's facial hair is that over the years, they've come to see him as a source of inspiration and stability. New Republic reported that Trebek was voted the eighth most trusted person in the United States a few years ago, right between Bill and Melinda Gates.
It's not just an act that Trebek is playing on TV. He has a huge scope of knowledge about all the topics presented on Jeopardy! and while he doesn't know every answer, he's just as smart as the contestants on the show. The mustache helped create the persona of Trebek and it was jarring to see it gone suddenly.
Trebek has been looking different lately
One year ago, Trebek announced he's been diagnosed with stage 4 pancreatic cancer. He promised to continue hosting the show as long as he was able even while undergoing chemotherapy. On the one year anniversary of the announcement, the game show host admitted he had some dark days but was confident in the future, too.
"The one year survival rate for stage 4 pancreatic cancer patients is 18%," Trebek said. "I'm very happy to report I have just reached that marker. You know, my oncologist tried to cheer me up the other day. He said, 'You know, Alex, even though the two year survival rate is only seven percent,' he was certain that one year from now the two of us would be sitting in his office celebrating my second anniversary of survival."
Fans notice that Trebek looks a little different and his voice sounds hoarse sometimes on air. But one thing is for certain: everyone is rooting for the iconic Jeopardy! host to keep fighting, just like he has been.