'Jeopardy!' Alum James Holzhauer Recalled a 'Lucky Moment' From His 32-Game Winning Streak
James Holzhauer won almost $2.5 million during his epic victory run on 'Jeopardy!' in 2019 and admitted that some of his success was due to a few lucky moments.
James Holzhauer rose to fame during his epic winning streak on Jeopardy! in 2019. Betting his entire jackpot on every Daily Double clue, many viewers feel he motivated future competitors to take more risks. The professional gambler had a certain strategy for each game but definitely attributed some of his success to pure luck.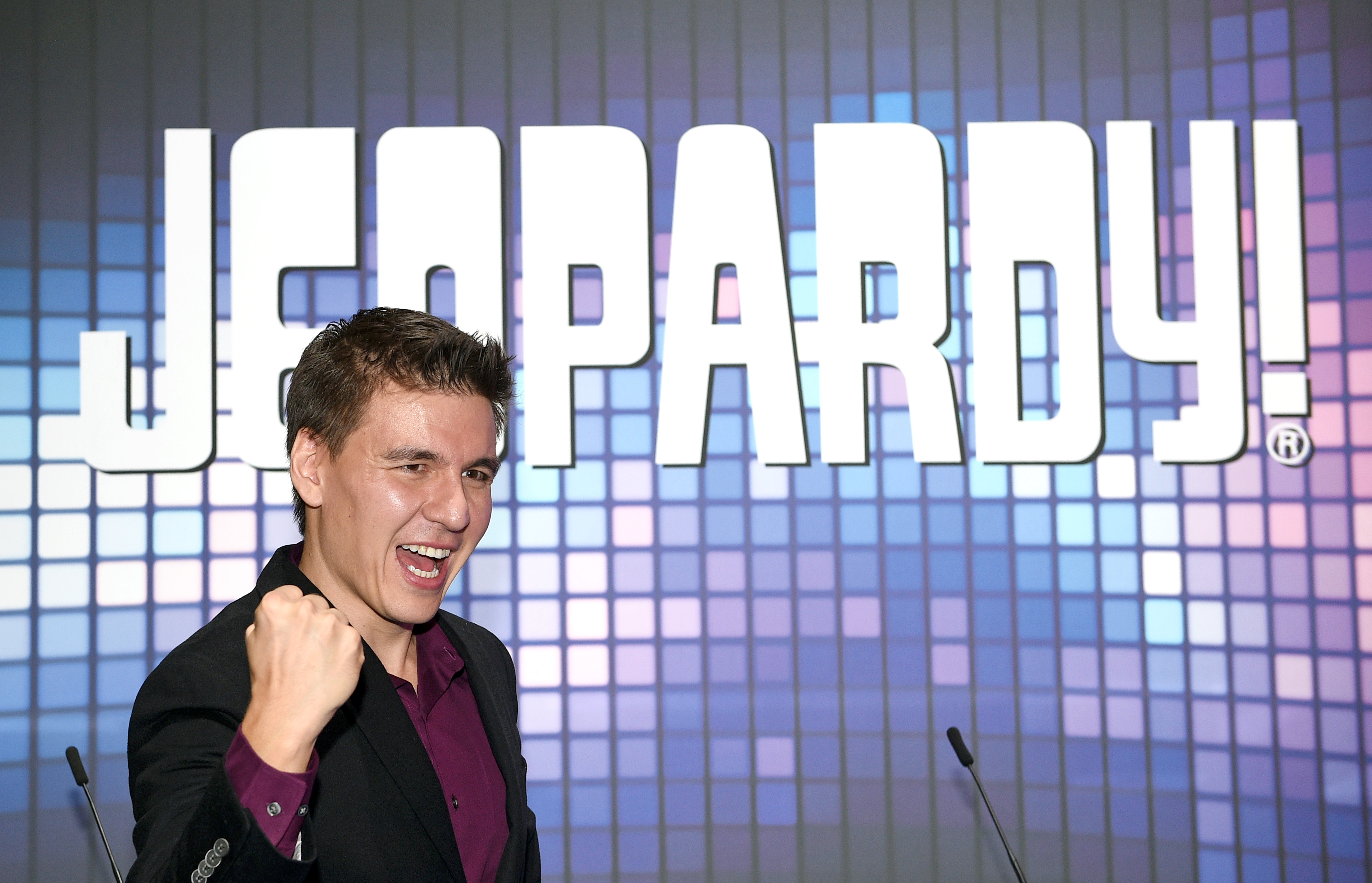 'Jeopardy! James' aspired to be on the game show since childhood
Holzhauer was a fan of Jeopardy! before trying out to be a competitor. Turns out he had to be a bit patient once he auditioned for the game show.
"I had wanted to be on Jeopardy! since I was a kid, but I only really took the goal seriously starting in 2012," Holzhauer told West Suburban Living in 2019. "I have taken the online Jeopardy! test every year it's been offered, and my second in-person audition was eventually successful. They called me 22 months later."
Jeopardy! James – as he became known – rehearsed for his post at the podium with a homemade re-creation of the trivia game before going on the set in person.
"I tried to simulate the conditions of the actual game when I practiced," Holzhauer explained. "I'd stand in dress shoes while watching Jeopardy! episodes and practice pressing a makeshift buzzer made from an old mechanical pencil."
'Jeopardy!' star credited his brother's new title for a correct answer
The pro gambler has often shared that he hit the books – kids' books – to get ready for the Jeopardy! board.
"Math has always been my favorite subject, but I greatly enjoyed reading as a child – less so as an adult," Holzhauer remarked. "Maybe that's the real reason I preferred studying children's books to prepare for Jeopardy!"
When asked to recall any "lucky moments" during his famous winning streak, Holzhauer picked one that remained a highlight in his mind.
"I've had plenty of lucky moments on Jeopardy!" he said. "But one in particular stands out. There was a Final Jeopardy about the term 'chamber of commerce' and the episode taped just after my brother Ian had been named chair of the Naperville Chamber of Commerce."
James Holzhauer encourages 'Jeopardy!' players to take risks
Holzhauer made a name for himself by going "all in" on every Daily Double he hit. He saw his tactic as increasing his chances for success, and noted that contestants usually play it too safe on Jeopardy!
"I would definitely say it's too risk-averse," Holzhauer told the New York Times of how Jeopardy! is often played. "The funny thing is, my strategy actually minimizes the risk of me losing a game. There's times in a football game where a team goes for a big TD pass. If you don't take a risk like that, you're not going to win. Really, the big risk is never trying anything that looks like a big gamble."
Still, Holzhauer pointed out those that don't have the stomach for high risk betting could get knocked off their game by throwing caution to the wind.
"You have to be comfortable," he advised. "You're not going to play well if you're up there trembling. And if you make yourself tremble by playing more aggressively than you are comfortable with, that's so much the worse.