'Jeopardy!': Amy Schneider Was 'Really Hoping' She Wouldn't Face Matt Amodio in the Tournament of Champions
Jeopardy! star Amy Schneider is one game away from bumping former champ Matt Amodio to third place for most consecutive wins. Already surpassing James Holzhauer's 32-game record, Schneider will attempt to win her 39th game on Jan. 24 and take over the number two ranking by herself. Amodio has apparently been on Schneider's mind when she qualified to compete in the upcoming Tournament of Champions.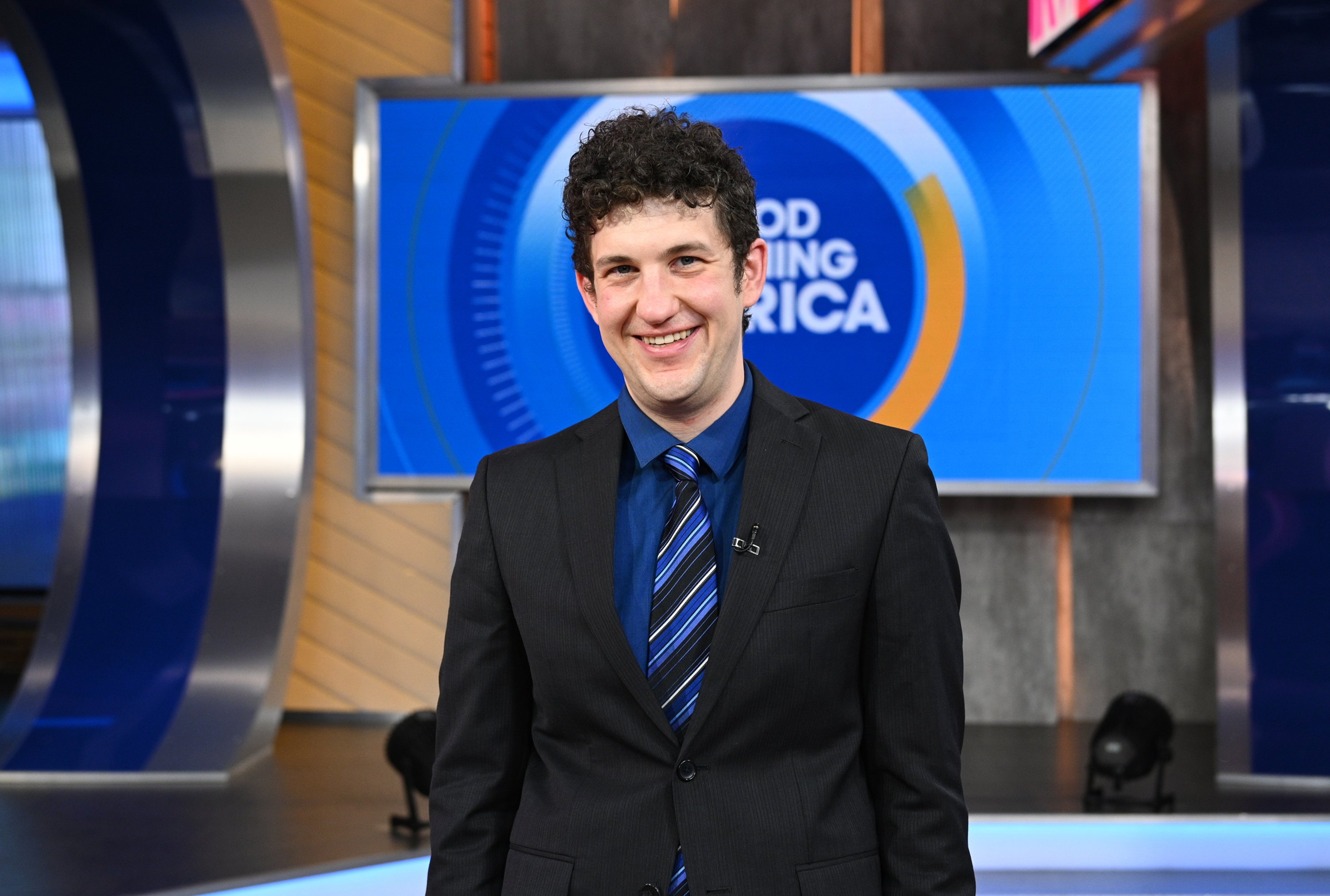 Amy Schneider was voted 'Most Likely to Be on 'Jeopardy!'
Schneider continues to make a name for herself on the legendary game show. Already possessing several Jeopardy! titles that include being the first woman to break into million-dollar territory and Jeopardy!'s biggest-winning trans contestant in the game show's history, Schneider could break Matt Amodio's record in her next game and move into second place for most consecutive wins. The engineering manager credits her love of learning for her success.
"I never expected to do this well," Schneider said on Good Morning America. "I think the main secret is just being curious and spending my life learning a lot of stuff."
During the interview, GMA anchor George Stephanopoulos revealed that Schneider was voted "most likely to be on Jeopardy!".
"I was good in school," the Oakland resident remarked. "I got good grades, I won the spelling bee. So yeah, I definitely – I did expect to be on Jeopardy! and to do all right, just never expected to do it quite this well."
'Jeopardy!' champ is 'a little bit intimated' by upcoming Tournament of Champions
Now that Schneider has become a famous face, she's getting accustomed to a certain level of celebrity.
"There's a bit of a gap between the taping and the airing, so I did have some time to get used to the idea," Schneider told Stephanopoulos. "I didn't really know what it would be or how famous is Jeopardy! famous. So it's been a lot, but it's mostly been just really fun."
Though no date has yet been announced, Jeopardy!'s upcoming Tournament of Champions will feature several multi-game winners including Amodio. Schneider admitted to some initial apprehension over competing against the Ph.D. student.
"I'm definitely looking forward to it," she said of the legendary tournament. "I'm also a little bit intimidated by it. When I first started I wasn't sure if I might be going up against Matt Amodio and I was really hoping I wouldn't. And now it turns out I'm going to have to anyway. It's going to be really challenging; a lot of strong players there, but it should be a lot of fun."
'Jeopardy!' GOAT offers limited advice
Ken Jennings remains in first place for consecutive wins at a staggering 74 victories. Earning the Jeopardy! Greatest of All Time title in 2020 and now serving as guest host, Jennings has to hold back on sharing any wisdom with the current champ due to the game show's rules.
"He's limited in what he can tell me just because he's the host," Schneider said of Jennings. "He has to stay neutral and whatever. The advice he gives all of us before every game is just to relax and have fun and enjoy the moment. That's definitely something I've been trying to do."
Schneider's 39th Jeopardy! game airs on Jan. 24.