'Jeopardy!': Arthur Chu on His 'Awkward' Audition and His 'Hyper-Competitiveness'
Arthur Chu is a Jeopardy! champion but just like every other contestant to appear on the classic game show, his journey starts with an audition. Keep reading to learn about his "awkward" first audition, his approach to his second audition, and why he's different in real life than he is on TV. 
Arthur Chu has an unorthodox 'Jeopardy!' strategy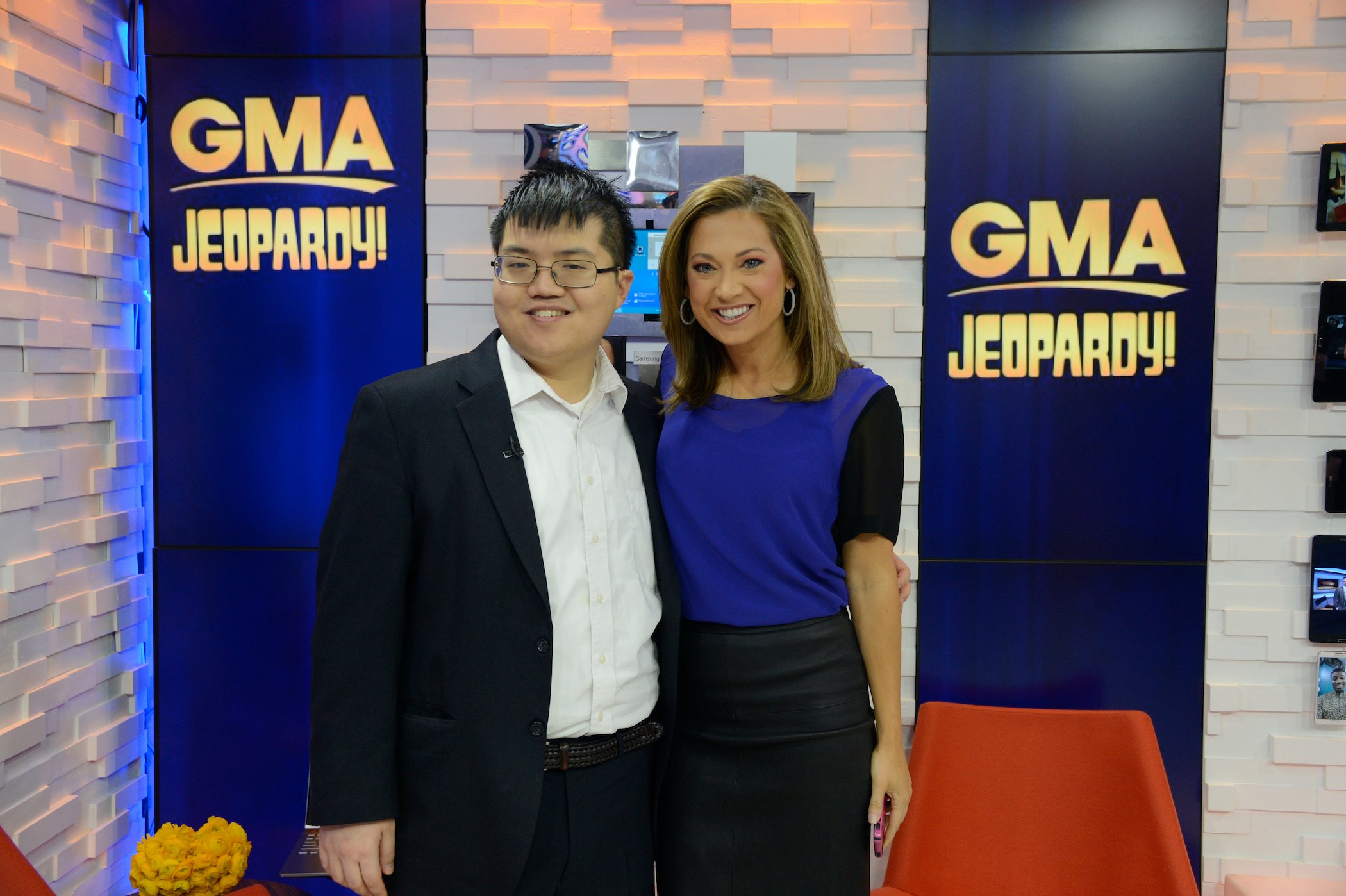 Known for his unique style of play, Chu prefers to jump around the game board. Typically, contestants complete one category from top to bottom or easiest to hardest, before moving on to another.
During a 2014 interview with The A.V. Club, Chu explained he researched various strategies before landing on this particular one. Chu isn't the first Jeopardy! contestant to come up with the strategy. His approach is known as the "Forrest Bounce," named for contestant Chuck Forrest.
Chu's use of the "Forrest Bounce" coupled with his laser-focus on the game, he's remained a memorable Jeopardy! contestant years after his original run. 
He wins 11 games of 'Jeopardy!'
A graduate of Swarthmore College, Chu's unusual style of play is successful for him. Appearing on Jeopardy! in January 2014, Chu made it 11 games before losing. He walked away with nearly $300,000 in prize money.
On the Jeopardy! Hall of Fame, Chu ranks ninth among contestants for most consecutive games won. Thanks to his impressive winning-streak, Chu ranks among the players who have earned the most cash in regular-season play. 
Arthur Chu auditions for the show twice 
It's not uncommon for Jeopardy! contestants to audition for the show multiple times. In fact, plenty of the program's most successful players have ended up on Jeopardy! that way. Chu is among those contestants to audition more than once. He recalled his first Jeopardy! audition as being one where he was "probably one of those super awkward people." 
"My glasses were crooked, and I stammered and stumbled a lot my first audition," he said.
Not getting called back for the next round of auditions, Chu changes up his approach. 
"I don't know that that's why, but I was like, 'Next time I've got to prepare like it's a real audition.' Since then, I'd done some more community theater and gotten better at turning on my performative self as opposed to my authentic, awkward, weird self," he said. "So the second time I had some stories prepared and I was a little more personable."
On his second audition, this time in Washington, D.C., Chu makes it through and eventually gets the call to travel to Culver City, California, to be on the show.
He didn't audition as a 'hyper-competitive' contestant
Known for his ruthless style of play on Jeopardy! Chu says he didn't set out to be that way. Only after his audition did be become "hyper-intense, hyper-competitive." 
"When I went to the audition, I had no plans about winning the show. I wasn't even striving to be on the show, so I was just trying to be nice," Chu said. "The hyper-competitiveness didn't come out until I knew for a fact that I was going to be on the show and realized that, gosh, if I won it could be thousands and thousands of dollars."
So, don't expect Chu to be who he appears to be on Jeopardy! outside of the game show.