'Jeopardy!' Challengers Are Picked '5 Minutes Before the Show Tapes'
Getting a spot on Jeopardy! is no easy feat. On the air for decades, the classic game show has a firm place in pop culture alongside host Alex Trebek. Thanks to its unwavering popularity, the program gets thousands of applications from people vying for a place behind a podium.
Once an individual is selected to come to the Jeopardy! studio and appear on the show, there's no guarantee which game they'll participate in. Keep reading to find out how Jeopardy! contestants are picked. 
'Jeopardy!' contestants have to audition and take a practice test
Before they can answer trivia questions posed to them by Trebek, every Jeopardy! contestant has to pass a practice exam. Per the official Jeopardy! website, the first step in the process of appearing on the game show is passing a short practice test consisting of 50 categories and 50 clues. Given about 13 minutes to complete the test, 15 seconds is allotted to respond to each clue. 
Then comes the in-person audition in front of the show's contestant team. For two hours, those auditioning will test their knowledge with another practice exam, participate in a mock game, and share fun stories about themselves. If an individual makes it through the initial practice exam and the audition, they are placed in a random drawing of other potential contestants. If picked, they head to the show for a taping. 
They put their names on index cards 
Arriving at the game show's studio in Culver City, California, contestants don't know which game they'll be in. According to Jeopardy! champion Julia Collins, players only find out which game they'll be in moments before an episode is taped. 
In a 2014 interview with HuffPost TV after her 20-game winning streak, Collins shared how the selection process works. 
"Everybody puts their name on index cards, placed face down on a table and standards and practices — an outside firm that does all the legal compliance — and they pick two people five minutes before the show tapes and those are the challengers of that game," she said. 
The Illinois native continued: "So it's a surprise. You don't know what game you're going to play in until basically right before it happens."
Talk about nerve-wracking. 
'Jeopardy!' tapes 46 days a year
Trebek's pre-show routine gives us an inside look at some of the details behind the game show. Five episodes of the program are taped in a single day. With more than 200 episodes in any given season, taping happens 46 days a year.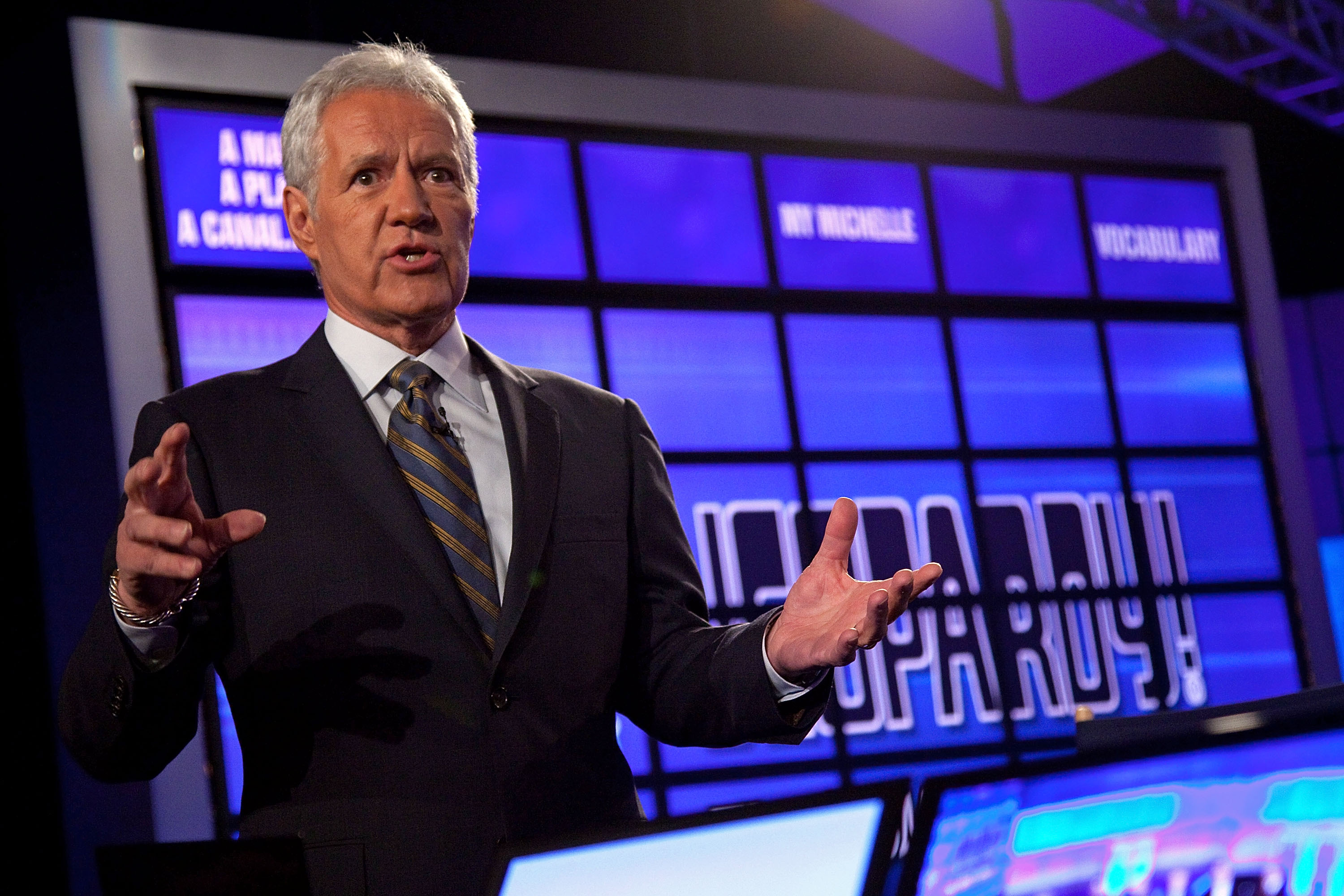 According to Collins, Jeopardy! is taped on Tuesdays and Wednesdays. Trebek and the Jeopardy! players change outfits between episodes giving the illusion of different days. 
There can be a lot of waiting around
In the same interview, Collins described how she spent a lot of time at the Jeopardy! studio waiting to play. Sitting in the audience watching "a full week of games" before playing, she met with other contestants. 
"I got to know the people who played the week before me because I sat with them all day," she said. 
Judging from Collins' experience, getting selected to be on Jeopardy! means a hurry-up-and-wait scenario.