Why 'Jeopardy!' Champ Amy Schneider Isn't Heading Back to Her Day Job
Amy Schneider became a famous face during her record-breaking Jeopardy! run. Now with an agent and fielding various offers, Schneider isn't hurrying back to her job as an engineering manager and is considering a wide range of opportunities.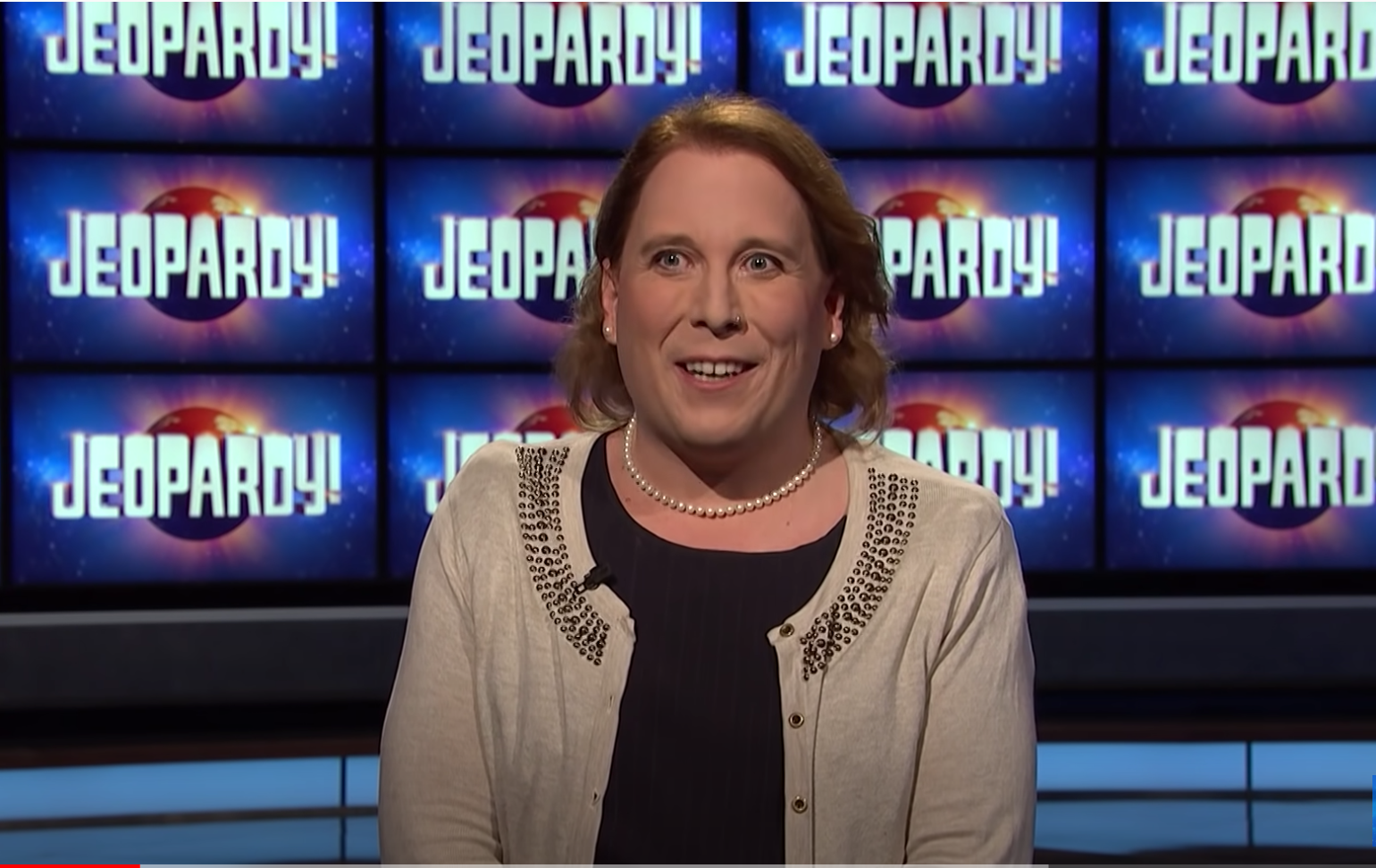 Amy Schneider has several 'Jeopardy!' credits to her name
Schneider made a name for herself during her 40-game winning streak on Jeopardy!. The Oakland resident is the first woman to hit the million-dollar mark, and she's Jeopardy!'s biggest-winning trans contestant in the game show's history.
Over the course of her victory run, Schneider surpassed Jeopardy! champs James Holzhauer and  Ph.D. student Matt Amodio for most consecutive wins. She now holds the second place ranking all on her own.
Schneider's run came to end on Jan. 26 when she was defeated by Rhone Talsma. She walked away with a massive total of $1,382,800 in winnings, landing in fourth place for All Time Jeopardy! Winnings in Regular Play.
"It's really been an honor," Schneider commented in a statement, according to the Wall Street Journal. "To know that I'm one of the most successful people at a game I've loved since I was a kid and to know that I'm a part of its history now, I just don't know how to process it."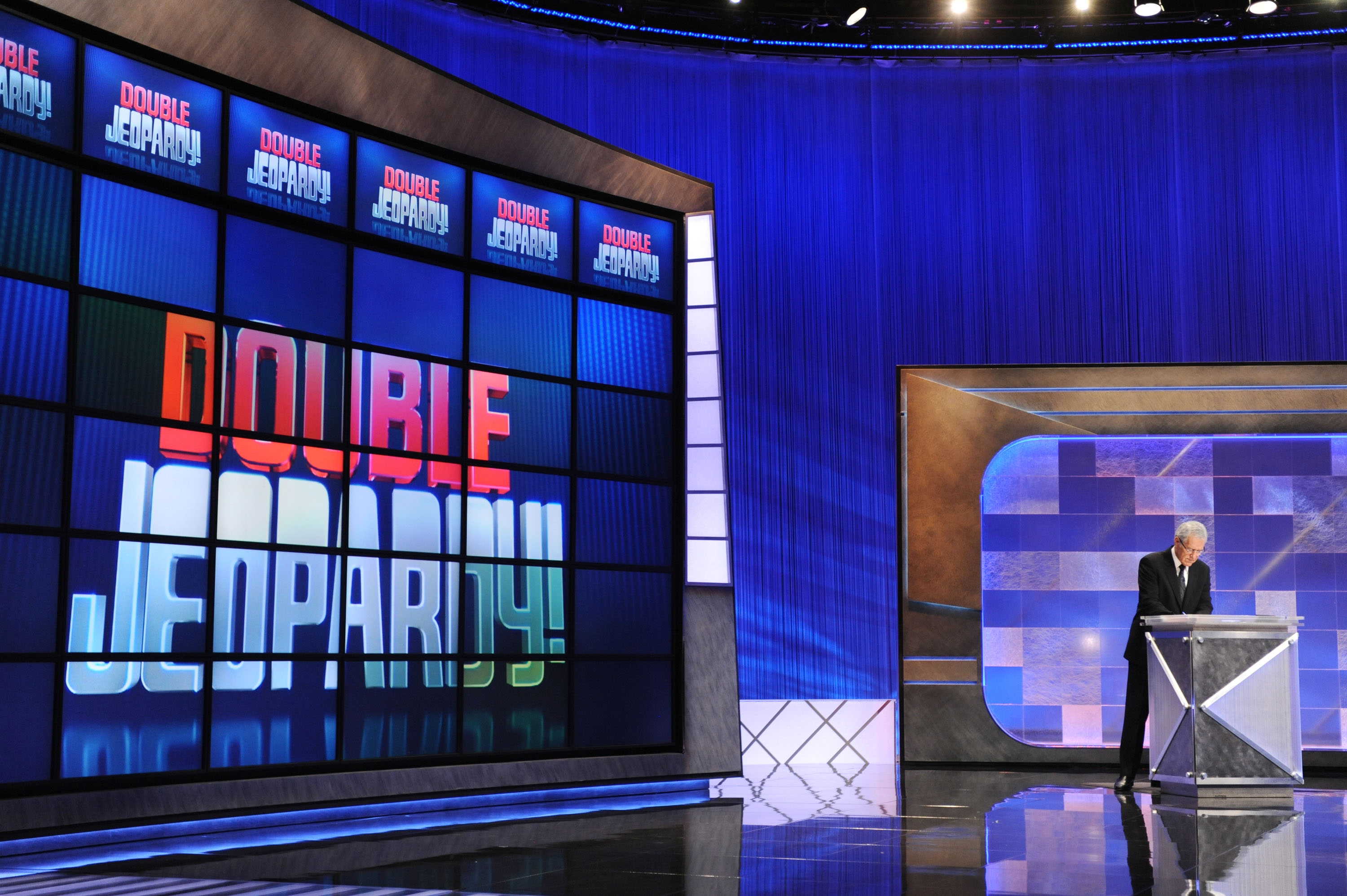 'Jeopardy!' champ is taking a break from 9 to 5 schedule
Rather than returning to her job as an engineering manager, Schneider recently decided to embark on some creative pursuits.
"I thought I was going to be more excited to get back to my day job than it turns out I have been," Schneider said, as reported by Yahoo! Entertainment. "But I am going to be taking a leave of absence from that to kinda focus on this stuff and try to sort it all out and primarily… trying to put together a book proposal to see if that gets interest. That just really needs my focus."
Now a part of Creative Artists Agency, which represents A-listers such as Tom Hanks, Reese Witherspoon, and Zendaya, Schneider is keeping her options open.
"I also am having a lot of meetings with my agents, which is such a weird thing to hear myself say, but it's true," she remarked. "I signed with CAA, and they're, you know, excited about all kinds of different things."
Amy Schneider wouldn't mind hosting 'Jeopardy!'
Now that she's proven herself as a quiz whiz, Schneider is getting requests to appear on other game shows. Jeopardy! states that contestants must wait six months before being a contestant on another show, so Schneider is putting those offers on hold.
"I have had some people express interest, and I was like, 'Get back to me in a few months. I'll see what I want to do,'" Schneider explained. "I think I've already done the best one, as far as I'm concerned, so there is this, like, part of me that's like, 'Ah, it won't be as good.'"
Schneider will return to Jeopardy! for the 2022 Tournament of Champions. In the meantime, she'd be open to trying out the other side of the stage as host.
"It would certainly be a cool experience," the Jeopardy! champ said, according to Entertainment Weekly. "It's a lot harder than it looks. Whether I'd actually even be good at it, I don't know … But yeah, I'd certainly consider it if somebody asked."