'Jeopardy!' Champ Amy Schneider Reveals How She's Spending Some of Her $1.3 Million in Winnings
Amy Schneider won over $1.3 million during her 40-game streak on 'Jeopardy!' and recently shared how she's spending some of that jackpot.
Amy Schneider is currently enjoying some of the benefits from her Jeopardy! jackpot. After her 40-game record-breaking victory streak, the Oakland resident recently shared how she's treating herself thanks to the $1.3 million she earned from the iconic game show.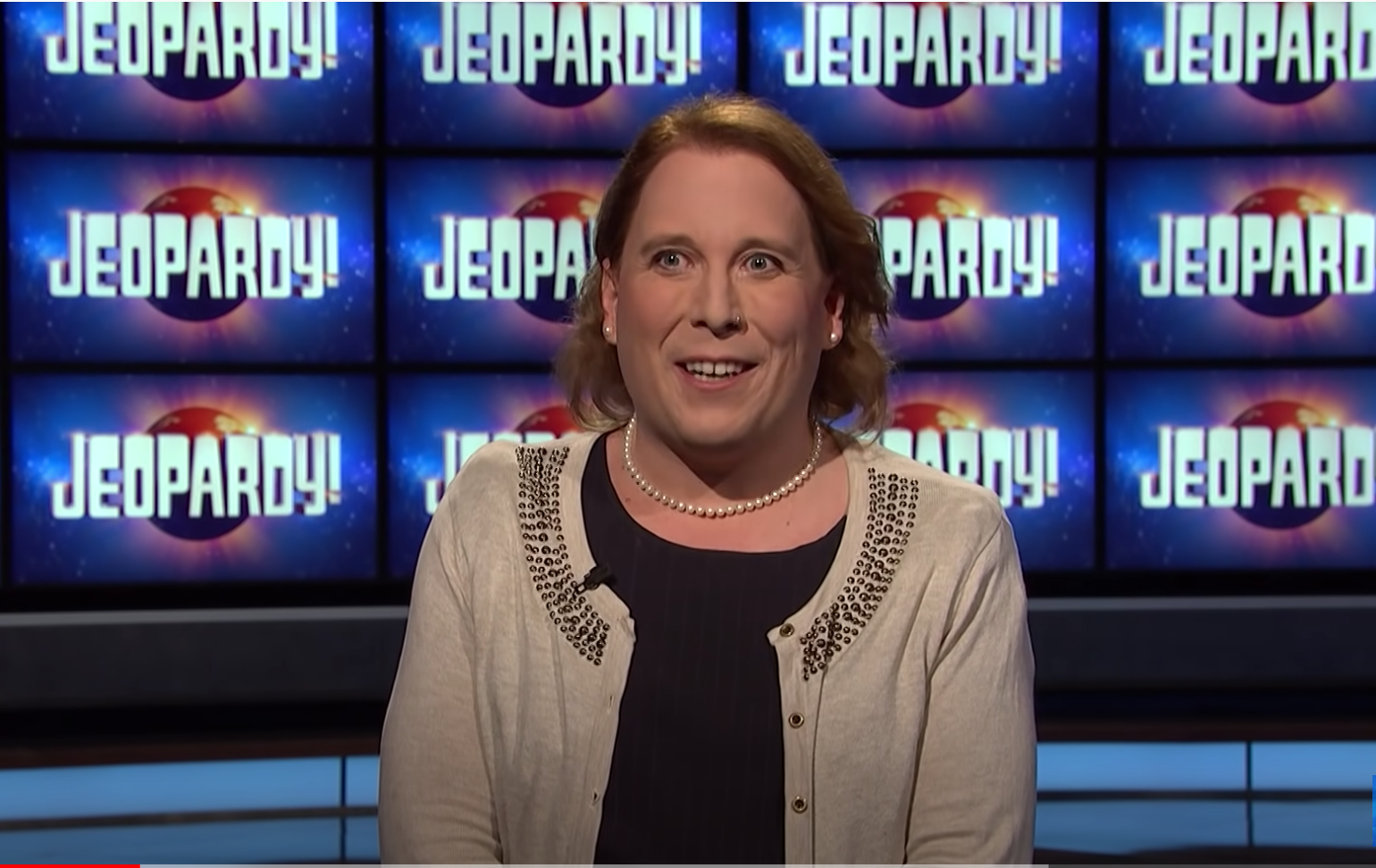 Amy Schneider made 'Jeopardy!' history in more than one category
In addition to being the first woman to enter million-dollar territory, Schneider is also Jeopardy!'s biggest-winning trans contestant in the game show's history. The engineering manager knocked former champs James Holzhauer and Matt Amodio each down a ranking for most consecutive wins and is sole owner of the second place spot.
Schneider's winning streak ended on Jan. 26. She left the show with $1,382,800 in winnings and a certain level of celebrity.
"It's really been an honor," Schneider said in a statement, as reported by the Wall Street Journal. "To know that I'm one of the most successful people at a game I've loved since I was a kid and to know that I'm a part of its history now, I just don't know how to process it."
RELATED: Why 'Jeopardy!' Champ Amy Schneider Isn't Heading Back to Her Day Job
Travel and a new house are just some of Amy Schneider's plans
Schneider already has some plans for her winnings, which includes a European vacation with her partner, Genevieve Davis.
"Travel is definitely a part of the plan," she told the New York Post. "I mentioned on the show that we wanted to go to Ireland, and while we're still finalizing it, it's looking like we'll be there for St. Patrick's Day."
The Jeopardy! champ is also upgrading some fashion items and is looking into purchasing a new home. Schneider noted they are holding some of the prize money aside "for a potential down payment on a house, but we're doing some fun shopping in the meantime. No big ticket items, but I'm refreshing my wardrobe, things like that."
The Jeopardy! star also took a leave of absence from her day job and is fleshing out some ideas for a book.
"There has definitely been a lot of interest in my writing a book, and it's something I'd love to do," she remarked. "My main focus right now is figuring out what exactly that book might look like; there are a lot of things I'm passionate about so it's a matter of narrowing all my ideas down into a coherent book. So, nothing concrete yet, but it's something I hope to make happen."
Amy Schneider will return to 'Jeopardy!' for the Tournament of Champions
Schneider will get another crack at the quiz board when Jeopardy's Tournament of Champions rolls around later this year. Several multi-game winners will return for the highly-anticipated TOC, and Schneider is planning on upping her game for one contestant in particular.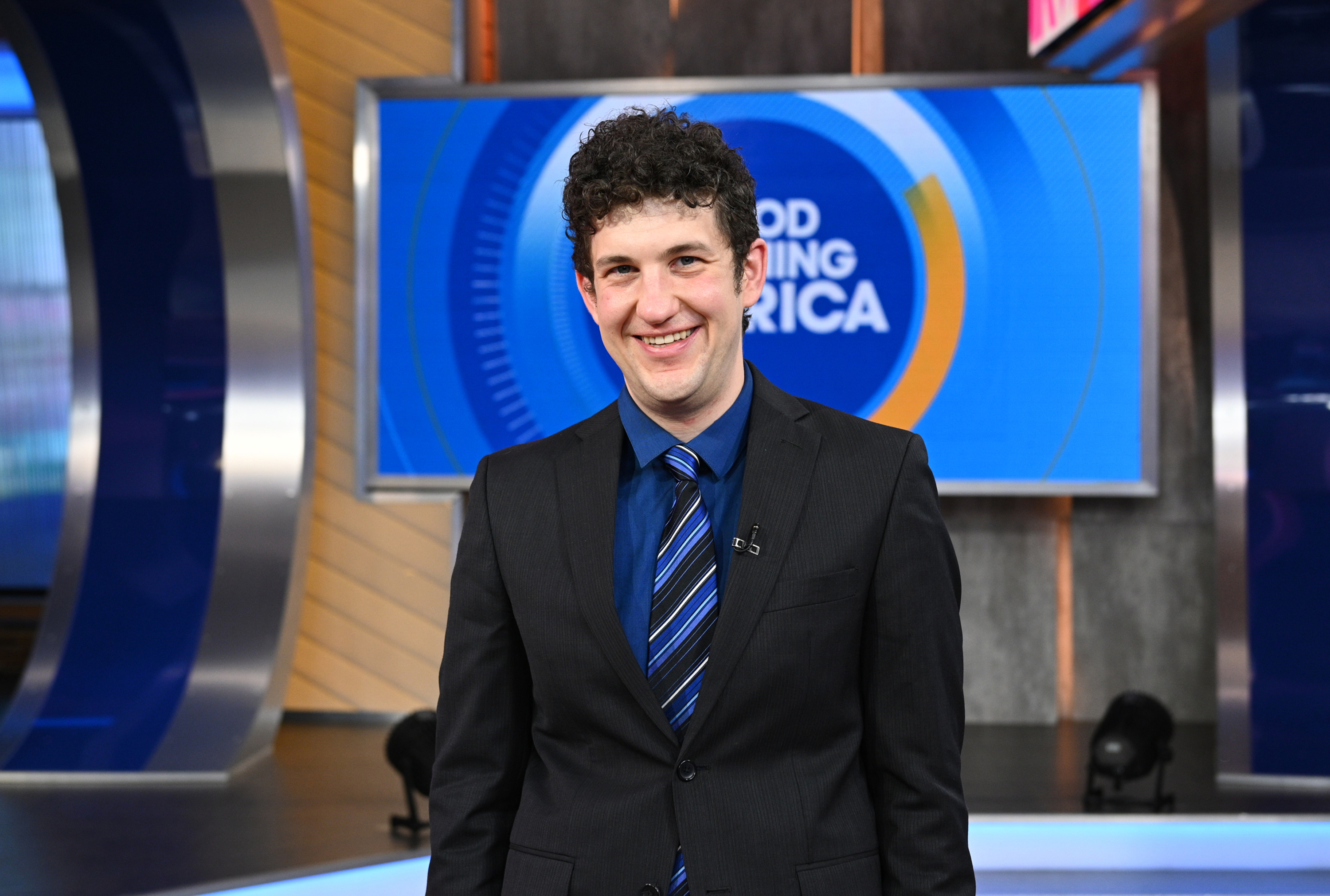 "I'm definitely looking forward to it," she said of the TOC on Good Morning America. "I'm also a little bit intimidated by it. When I first started I wasn't sure if I might be going up against Matt Amodio. and I was really hoping I wouldn't. And now it turns out I'm going to have to anyway. It's going to be really challenging; a lot of strong players there, but it should be a lot of fun."