'Jeopardy!' Champ Arthur Chu on Playing a Character to Win: 'I Had to Desensitize'
Arthur Chu is one of the most memorable Jeopardy! contestants in recent history. First appearing on the classic game show in January 2014, Chu's known for his unique style of play and his emotionless demeanor. But, according to him, it's all part of a strategy to keep himself from "freaking out." Keep reading to learn why Chu pretended to be a Jeopardy! champion when he first went on the game show. 
Arthur Chu uses the 'Forrest Bounce' on 'Jeopardy!'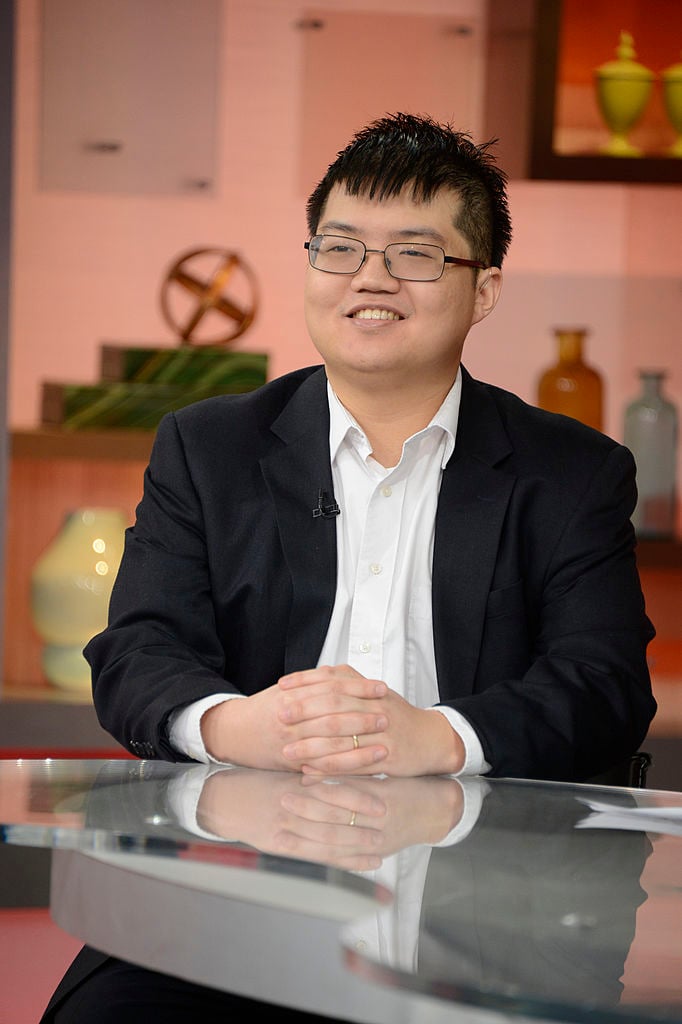 Known for his unorthodox approach to the game board, Chu likes to switch things up. Typically, Jeopardy! contestants finish all the clues in one category before moving to another whereas Chu jumps around the board.
In 2014, he told The A.V. Club he landed on what's known as the "Forrest Bounce," after researching various strategies. Because of his unique method, Chu is divisive among Jeopardy! fans.
He plays the character of a 'Jeopardy!' champion so he doesn't 'freak out'
Being a contestant on Jeopardy! is intense, pressure-filled, and exhausting experience. Millions of people tune in to watch the show not to mention family and friends. To combat the nerves of being behind the podium with a buzzer fielding trivia from host Alex Trebek, Chu decides to be a "Jeopardy! robot."  
"The one thing I really didn't want to do was freeze up and have a brain fart in front of the United States," he told The A.V. Club. "To avoid that, I became a Jeopardy! robot. I followed the program with every fiber of my being until the play was automatic."
"There are probably some people who don't have to act weird to do well in the game, but I'm not one of them," he said. "People say, 'He's acting like an unemotional robot. His affect is flat. He's cut off.' I had to desensitize a little bit because if I didn't, I would have just been like, 'Oh my God, I'm on Jeopardy!' and died up there."
In a separate 2014 interview with Mental Floss, Chu expanded further, saying he had to play the role of a Jeopardy! contestant. 
"To keep myself from freaking out, and because I've acted in theater before, I said to myself, 'I'm playing the role of a Jeopardy! contestant," Chu said.  
Faking the confidence meant Chu pretended to be a Jeopardy! winner when he took the stage. 
"A Jeopardy! champion would grit their teeth and lean in, be super-focused and engaged, and so that's the version of me that people are seeing on TV," he added. 
He wins 11 games of 'Jeopardy!'
A graduate of Swarthmore College, Chu's unusual style of play is successful. Winning 11 games before losing, he earned about $300,000 in prize money. He's now on the Jeopardy! Hall of Fame alongside Ken Jennings and Julia Collins, and James Holzhauer as one of the players with the most consecutive games won. He also has the distinction of being one of the show's top earners.