What 'Jeopardy!' Champ Eric Ahasic Said About Competing Against Fan Favorite Ryan Long
Eric Ahasic had to face champ Ryan Long when he first started on 'Jeopardy!' and admitted it was 'one of the most nervous times' in his life.
Eric Ahasic won six consecutive games on Jeopardy! as well as a spot in the 2022 Tournament of Champions. the Minneapolis meteorologist admitted to a case of nerves when he discovered his first game was against champ Ryan Long.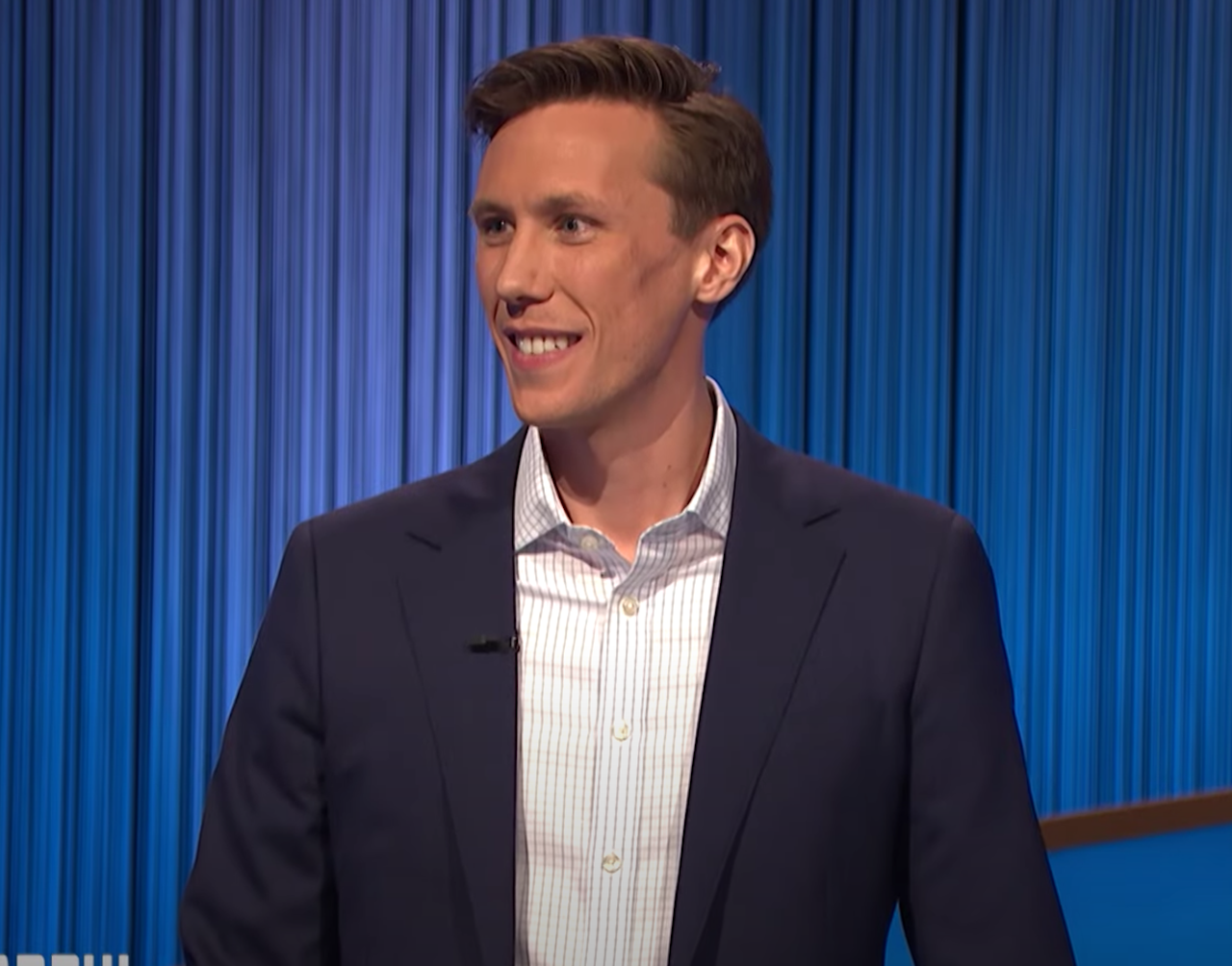 Eric Ahasic ended Ryan Long's 'Jeopardy!' streak
Ahasic made his Jeopardy! debut on June 6 and quickly found out he would be competing against Long. Looking back, Ahasic considered the matchup as a positive game-changer.
"That was one of the most nervous times in my life," the meteorologist told the Star Tribune. "When they introduced [Long], I thought, 'Oh, I cannot believe this is going to be it.' But in a way, it made my life easier. I had nothing to lose. I bet it all on Daily Doubles and just enjoyed it."
Describing the whirlwind that ensued during the game and his victory, Ahasic revealed his nerves were persistent throughout the day.
"The game was tight the whole way, but I managed to have a tiny lead going into Final Jeopardy and got the right answer," he explained. "As I was writing it down, my hand was shaking. … They tape five episodes in one day. So as soon as you win, you take your microphone off, change your clothes, get your hair and makeup touched up and walk back on stage. It's a 15-minute break. That was one of the craziest emotional roller coasters."
'Jeopardy!' champ referenced record-breaker Matt Amodio
In preparation for the quiz board, Ahasic rekindled his love for Jeopardy! and became an avid viewer shortly before his appearance. After seeing champ Matt Amodio, who earned his way to the Leaderboard of Legends by kicking off the season with 38 consecutive wins, Ahasic knew he had his work cut out for him.
"After the auditions this past August, I realized I better start watching the show again," he remarked. "They had a guy on that had won 38 times. I realized that I might run into a guy like this and that I needed to get better."
The Minneapolis resident had no problem finding time to brush up on his trivia knowledge thanks to the notorious Midwest winters.
"Luckily, the Minnesota winters are pretty long," Ahasic said. "You can go out and run in below-zero temperatures or you can watch old games, read Wikipedia and learn about the kings of England."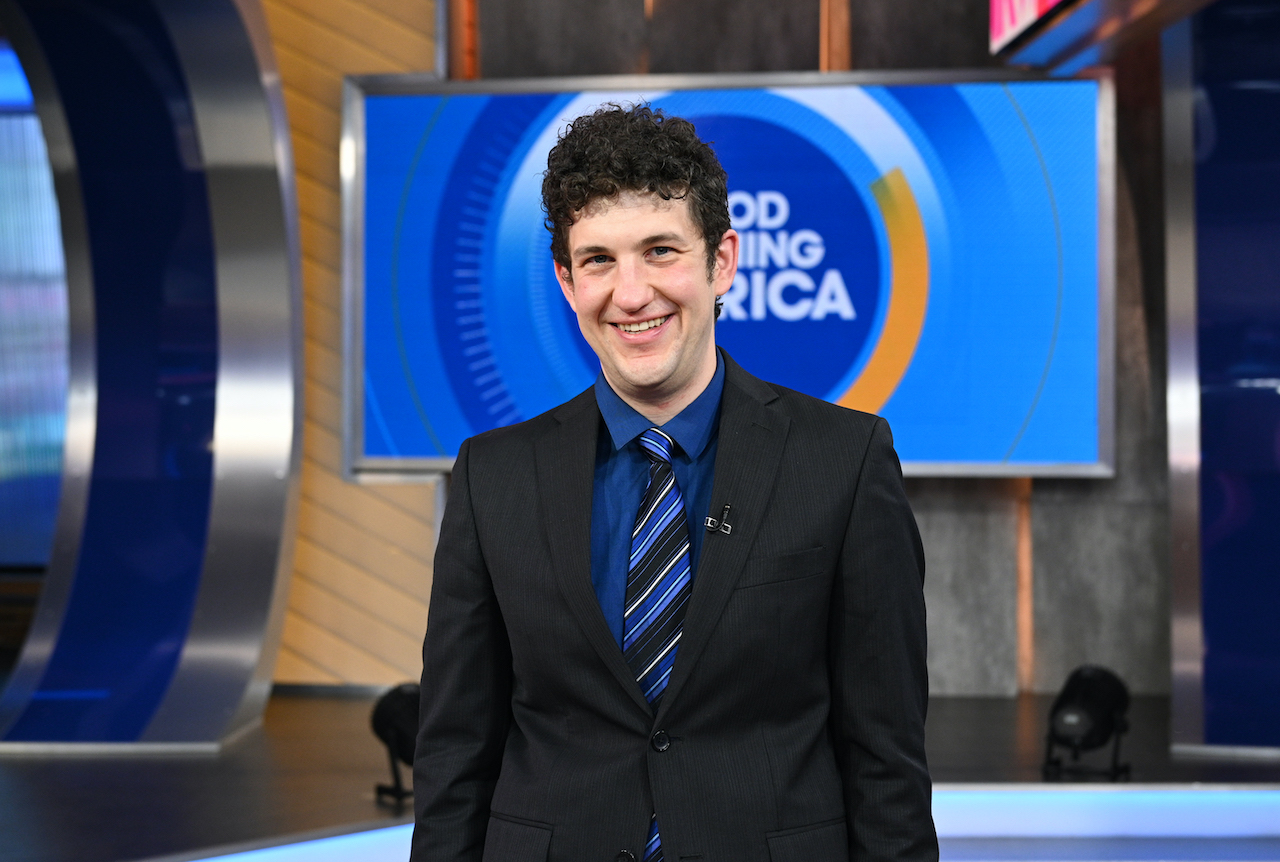 Eric Ahasic is a fan of 'Jeopardy!' GOAT Ken Jennings
Ahasic was defeated by attorney Megan Wachpress on June 14, walking away with an impressive $160,601 in winnings. He shared his love for trivia that began in his childhood and named a former Jeopardy! icon that "hooked" him on the legendary game show.
"As I kid, I was always interested in knowing stuff, playing little trivia games in the car when we would drive up to grandmother's house," Ahasic said. "The summer between 8th grade and high school, I started watching every single episode. That's when Ken Jennings was becoming a legend. I was able to answer questions one or two times that even Ken didn't get. I was hooked."
Inspired to try out for Jeopardy!, Ahasic noted that it took him a while to finally nail the all-important test to gain entry to the show.
"Once I turned 16, I applied for the high school tournament, then the college tournament and every year since," he commented. "I've failed the test more times than I've passed it. I made it to the audition round four times without getting on. But this time, I felt like it was my year."