'Jeopardy!' Champ James Holzhauer Previously Showed His Trivia Chops on Another Game Show
Professional gambler "Jeopardy! James" Holzhauer impressed viewers and longtime host Alex Trebek with his command of the quiz board during his 32-game run. Apparently, Holzhauer had some practice answering trivia brain teasers prior to his Jeopardy! appearance, testing his skills in this TV competition.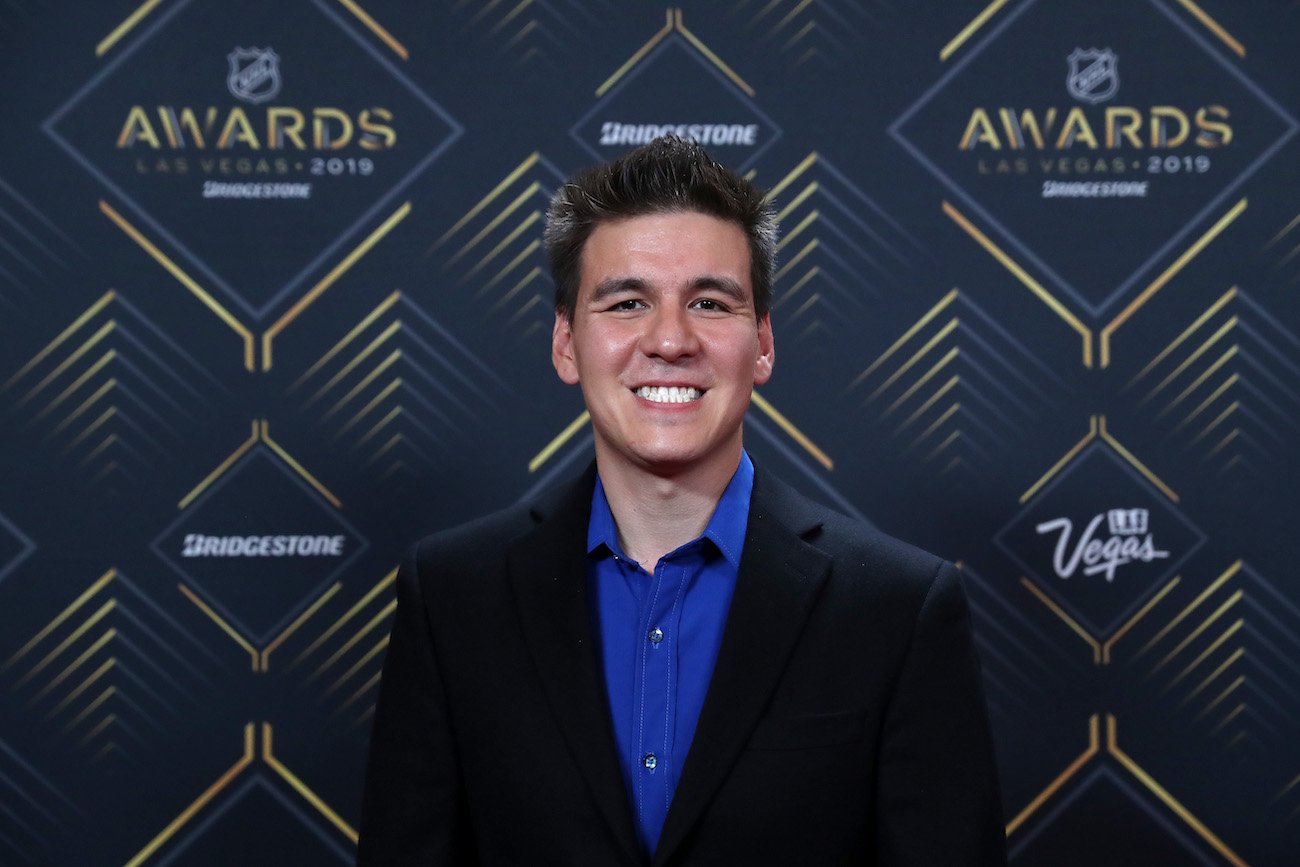 James Holzhauer takes on 'The Chase'
The Jeopardy! champ entered the game show arena on GSN's The Chase in 2014, wearing a very familiar-looking red sweater. The competition replicated a British (ITV) format, where three teams of contestants challenge a trivia master – aka a "chaser" – in the hopes of winning big bucks. Each contestant embarks on their own "chase" for a cash prize.
According to the New York Post, Holzhauer rattled off answers to a wide spectrum of quiz questions without batting an eye. He took on the role of team leader for the final round, winning a grand total of $175,000 to split between himself and his two co-contestants. The trivia champ brought home $58,333.33 from the win.
The Chase aired on GSN for four seasons and was one of the network's highest-rated shows.
RELATED: 'Jeopardy!' Champ James Holzhauer Posts Humorous Tweet Promoting New Show With Brad Rutter and G.O.A.T. Ken Jennings
Game show victory runs in the Holzhauer family
Apparently, Holzhauer isn't the only quiz master in his family. Married to Melissa Sassin since 2012, Holzhauer watched from the studio audience as his wife had her moment in the spotlight on the ABC game show Who Wants to Be a Millionaire? in 2014.
Newsweek reported that the couple had a deal going into the show, where Melissa was hoping to get a dog despite her husband's canine aversion.
"I told her if she wins half a million, she can pick the dog out," Holzhauer said on the air at the time.
Though she didn't reach six-figure territory, Melissa brought home an impressive amount of $28,800. No word on whether or not her husband considered that enough cash to adopt a family pet.
James Holzhauer heads back to 'The Chase' in a different role
Holzhauer faced off against former Jeopardy! champs Ken Jennings and Brad Rutter in January 2020 on ABC's The Greatest of All Time Time competition. The three brainiacs brought in huge ratings, prompting the network to offer them their own game show.
"Whether it's something with Jeopardy! or not, certainly I would argue these three guys are the biggest stars in primetime right now," ABC alternative head Robert Mills told Deadline after the competition aired. "When you look at [the success of the prime time specials], you say, 'We have got to do something, something that taps into what these guys are.'"
RELATED: How 'Jeopardy' James Holzhauer Changed Alex Trebek's View of Another Champ on the Show
While Holzhauer clearly exhibits a wealth of knowledge, he revealed a surprising source of consistent information that has helped him become a trivia champ.
"I have a strategy of reading children's books to gain knowledge," he told the New York Times in 2019. "I've found that in an adult reference book, if it's not a subject I'm interested in, I just can't get into it. I was thinking, what is the place in the library I can go to to get books tailored to make things interesting for uninterested readers? Boom. The children's section."
The Chase is scheduled to premiere on ABC in January 2021.