'Jeopardy' Champ James Holzhauer Says He 'Does Not Have This Problem' That Ken Jennings Does
James Holzhauer, Ken Jennings, and Brad Rutter of Jeopardy! fame are heading the new ABC game show The Chase, scheduled to debut on Jan. 7. The three quiz kings formed a bond during Jeopardy's! The Greatest of All Time tournament in January 2020, creating some humorous competitive banter during the games and on social media.
Now more familiar with each other's personalities, Holzhauer noted a marked difference between himself and Jennings.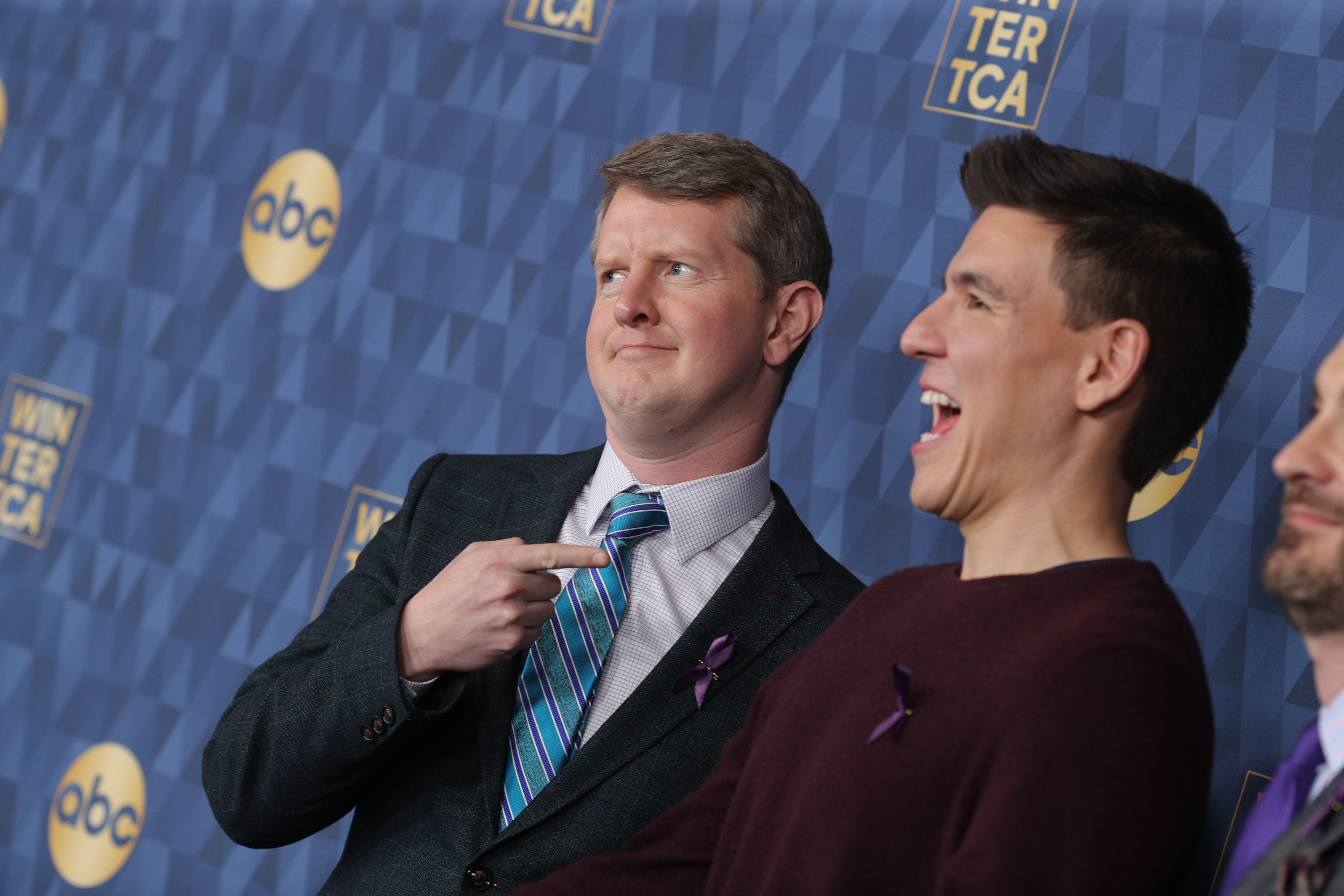 'The Chase' reunites 3 'Jeopardy!' champs
After Jeopardy's The Greatest of All Time tournament earned stellar ratings for ABC, the network recruited television's most popular trivia masters to work their brainiac charms on The Chase.
Hosted by The View's Sara Haines, The Chase is "a ruthless quiz genius determined to stop contestants from winning cash prizes. Each week, new contestants face-off against the Chasers (Holzhauer, Jennings, and Rutter) in a battle of brain power," according to Variety. Competitors aim to reach the end of a giant game board for big bucks by correctly answering up to over 100 questions, while the "Chaser" attempts to catch up and thwart their victory.
With the three former Jeopardy! champs all acquiring a certain level of game show notoriety, Holzhauer, Jennings, and Rutter are sure to draw high ratings for The Chase.
RELATED: How 'Jeopardy' James Holzhauer Changed Alex Trebek's View of Another Champ on the Show
"The unique angle we have with this reincarnation is people come in with established admiration, relationships and knowledge of these three guys," Haines said in December 2020, as reported by the Seattle Times.
'Jeopardy James' Holzhauer says Ken Jennings is a 'nicer guy than either Brad or I'
Jennings commented on the competitive angle of The Chase, where he's charged with usurping a contestant's chance of making some big bucks.
"You're probably rooting for the contestants," Jennings noted. "Even I'm rooting for the underdog contestants."
Holzhauer views the game a bit differently, having no reservations about moving ahead on the board.
"I think all of us bring our own spins to the thing," the professional gambler told the Seattle Times. "Ken is a nicer guy than either Brad or I seem to be, and you get the sense that he feels really bad when he has to eliminate the contestants. I did not have this problem, shall we say."
Chemistry between 'Jeopardy!' G.O.A.T. competitors makes for great TV
Fans may be surprised to learn that Jennings was hesitant about signing on for the now famous Jeopardy! G.O.A.T. tournament when he found out who he would be up against.
"I was convinced that I really couldn't win that against two players of that caliber," Jennings told TV Insider in November 2020. "I'd never beaten Brad. James, watching from home, just seemed unstoppable. I thought I was a little past my prime."
While Jennings earned the Greatest of All Time title during the landmark Jeopardy! competition, he sees the chemistry he has with Holzhauer and Rutter as the perfect complement to the intellectual game show.
RELATED: 'Jeopardy James' Holzhauer Avoided 1 Topic When it Came To Going For Big Bucks
"You've got these familiar faces from Jeopardy!," Jennings commented "If you watched the G.O.A.T. tournament, you remember how fun that is when you put that back-and-forth and riffing on top of a strict, serious quiz show format."
The Chase premiers on Jan. 7 on ABC.