'Jeopardy!' Champ James Holzhauer's Wife Brought Home Some Big Bucks After Winning on This Game Show
When contestant "Jeopardy! James" Holzhauer faced off with Brad Rutter and Ken Jennings for the game show's Greatest of All Time showdown, the the professional gambler was hoping to win the coveted title. Though Jennings earned the G.O.A.T. moniker, James still went home with an impressive sum.
Apparently, the quiz master isn't the only one who brought back some big bucks from a game show victory. James' wife, Melissa Holzhauer, previously exhibited a knack for trivia and cashed in winnings of almost $29,000.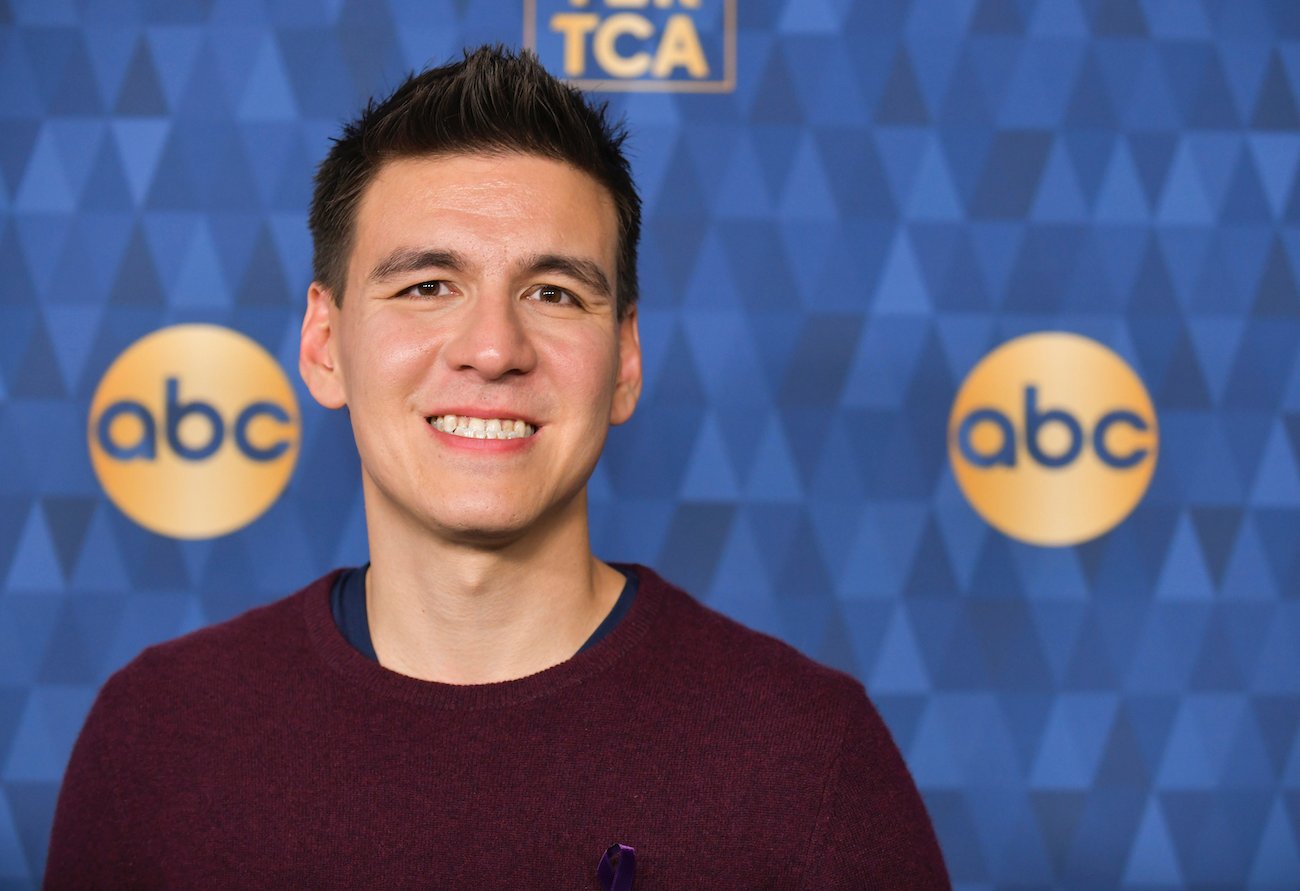 Melissa Holzhauer appeared on 'Who Wants to be a Millionaire?'
James tied the knot with Melissa Sassin in 2012, and welcomed a daughter in 2014. That same year, the Michigan native appeared on the ABC game show Who Wants to Be a Millionaire?
Cedric the Entertainer was host of the show at the time, and mentioned that he heard she was hoping to buy a family dog with any potential winnings. According to Newsweek, James actually had a cameo on the game show and commented, "I told her if she wins half a million, she can pick the dog out."
Melissa revealed that her husband was fibbing, and wasn't a fan of canines. Regardless, their agreement would have been broken since Melissa didn't get near $500,000, though she did bring home a tidy sum of approximately $28,800.
RELATED: How 'Jeopardy' James Holzhauer Changed Alex Trebek's View of Another Champ on the Show
'Who Wants to Be a Millionaire?' winner studied languages in college
Graduating from the University of Washington in 2009, Melissa earned her degree in classics and classical literatures, languages and linguistics, according to Heavy. She went on to obtain her master's degree from Brown University in 2012.
Working as a tutor in Las Vegas where she resides with her husband and daughter, Melissa has traveled extensively and enjoys her role as a teacher.
"I always strive to help my students find deeper connections between the materials they are learning and their lives," she wrote on her LinkedIn profile. "I am passionate about translation because I believe that language, spoken or written, is a conduit for understanding and that words can bring people together, even though sometimes it takes a few tries to find the right ones! Therefore, I pride myself on being able to explain ideas in several different ways and I don't give up until my students and I are on the same page."
'Jeopardy!' James to head new game show
James recently signed on to join Jennings and Rutter in the upcoming ABC game show The Chase. The 60-minute competition brings on contestants trying to earn money by answering up to 166 questions, aiming to reach the end of a giant game board. Holzhauer, Jennings, and Rutter alternate as "Chasers" in an attempt to usurp a victory.
The network recruited the three trivia champs after the ratings boon of the Jeopardy! The Greatest of All Time stint. Holzhauer's calm on-camera demeanor makes him a natural as a television personality.
RELATED: 'Jeopardy!' Champ James Holzhauer Posts Humorous Tweet Promoting New Show With Brad Rutter and G.O.A.T. Ken Jennings
"You have to be comfortable," He told The New York Times in 2019. "Some of the opponents I've been playing, you can see they are visibly shaken by what's going on onstage. Of course, you're not going to play well if you're up there trembling. And if you make yourself tremble by playing more aggressively than you are comfortable with, that's so much the worse."
The Chase is scheduled to premiere in January 2021.