Ken Jennings Is 'Rooting' for Contestants to Beat His 'Jeopardy!' Record
Ken Jennings is the Jeopardy! contestant of all Jeopardy! contestants. He's the winningest player to ever stand behind a podium on the iconic game show but he wants to be dethroned. Keep reading to learn why the 46-year-old wants his legendary Jeopardy! record to be broken. 
Ken Jennings has a historic 74-game run on 'Jeopardy!'
Jennings is a Jeopardy! legend because of his astounding 2004 74-game winning streak. In a stellar performance, he kept owning game board after game board.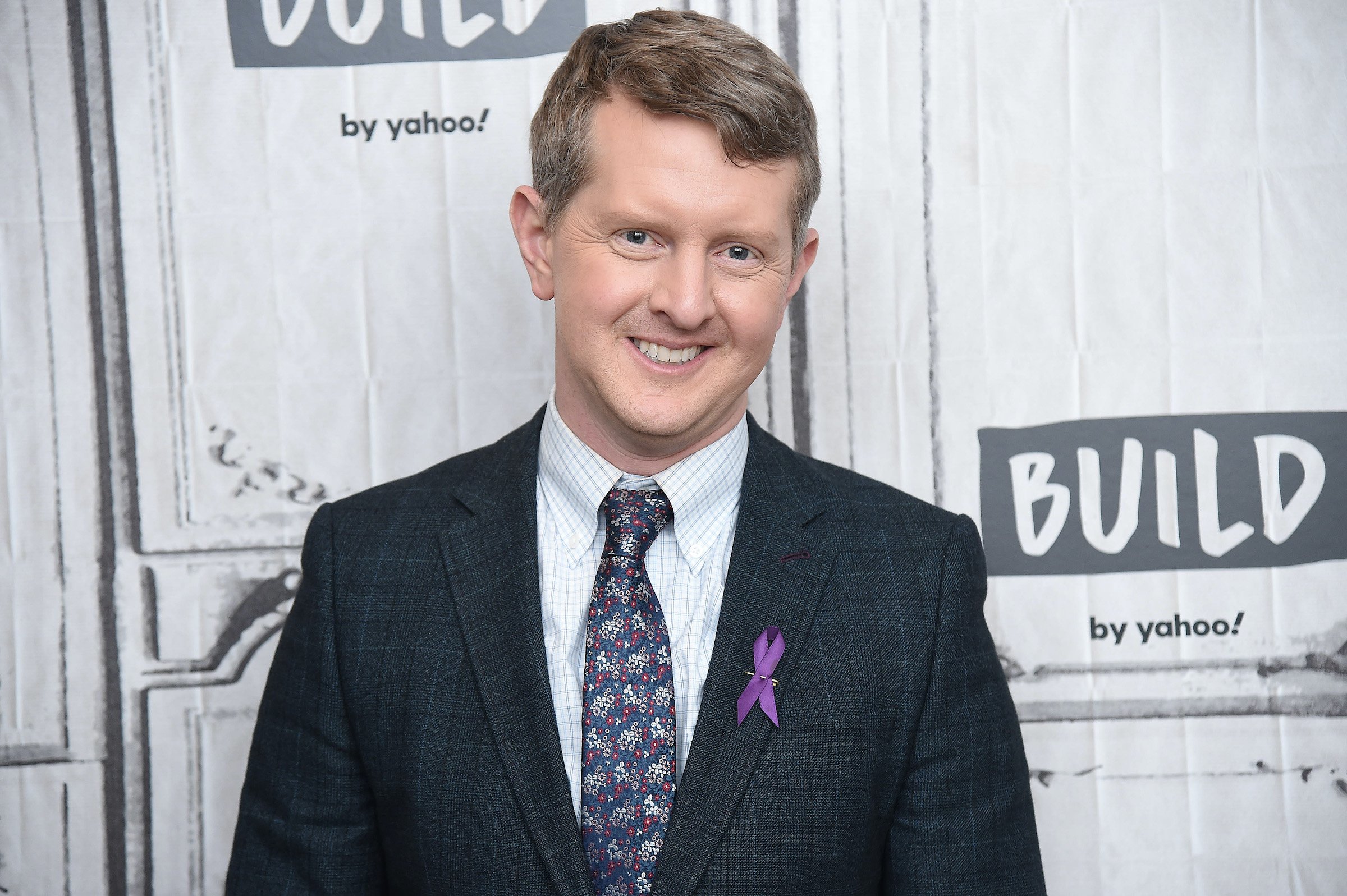 The likes of which no one had seen before, Jennings' time on Jeopardy! garnered a lot of attention. Fans followed his journey on the game show closely and by the end of 74 games, he'd achieved legend status where he remains today. 
Since then, no contestant has come close to clinching the Most Consecutive Games Won title from him in the Jeopardy! Hall of Fame. Currently, James Holzhauer is in second place with 32 consecutive games, a feat he accomplished in 2019. And 2014 Jeopardy! contestant Julia Collins is in third place for winning 20 games in a row. 
He wins more than $2 million in prize money
Born in the state of Washington, Jennings didn't just leave Jeopardy! a champion, he departed the show with a lot more money in the bank. In 74 games, he earned prize money totaling $2,520,700.
He ranks No. 1 in the Jeopardy! Hall of Fame for making the most money during regular-season play, not including tournaments. Today, Jennings' net worth is estimated to be $4 million thanks to book deals, projects, and a podcast. 
Ken Jennings wants to be dethroned as 'Jeopardy!' champ
Jennings is vocal about wanting someone to break his 74-game winning streak. During a 2019 interview with WIRED, he talked about wanting a Jeopardy! contestant to shatter his record. The conversation took place during what would come to be Holzhauer's 32-game run with many wondering if Jennings' record would be broken. 
Asked whether or not he watches Holzhauer thinking about his own legacy, Jennings explained he pays attention but not because he's worried about his record being broken. Rather, because he wants to see someone else do what he did.
"I'm extremely interested in James' streak, not just as a fan but because those are my records. But honestly, it's probably for the opposite reason that you think," he said. "I've always been on the record as believing that my streak was replicable."
He continued: "It's just mystified me that nobody has made much of a run at it in 15 years. The reason I'm so confident in that is that I was the one who did it! I was there. I know it can be done."
"As a fan of the show, I'm actually rooting for James or anybody who can take a swing at that record," he added. "It's bizarre to me that it's still a one-off."
He's the 'Jeopardy!' GOAT
As of publication, Jennings' 74-game winning streak remains unbroken. And he's further cemented his association with Jeopardy! since winning the game show's Greatest of All Time title in January 2020. He faced off against Holzhauer and Brad Rutter, another notable contestant.
More than 15 after his historic run dominating "America's Favorite Quiz Show," Jennings is still the person to beat.