'Jeopardy!' Champion Matt Amodio Has '1 Real Regret' During His Winning Streak
Following in the footsteps of Jeopardy! GOAT Ken Jennings and champ James Holzhauer, contestant Matt Amodio is having quite a successful run on the quiz show. Recently winning his 19th consecutive game on the show's season premiere, Amodio ranks as the third highest winner behind Jennings and Holzhauer.
Clearly enjoying the ride, the Jeopardy! star does have one thing he wishes he could change during his time on the show.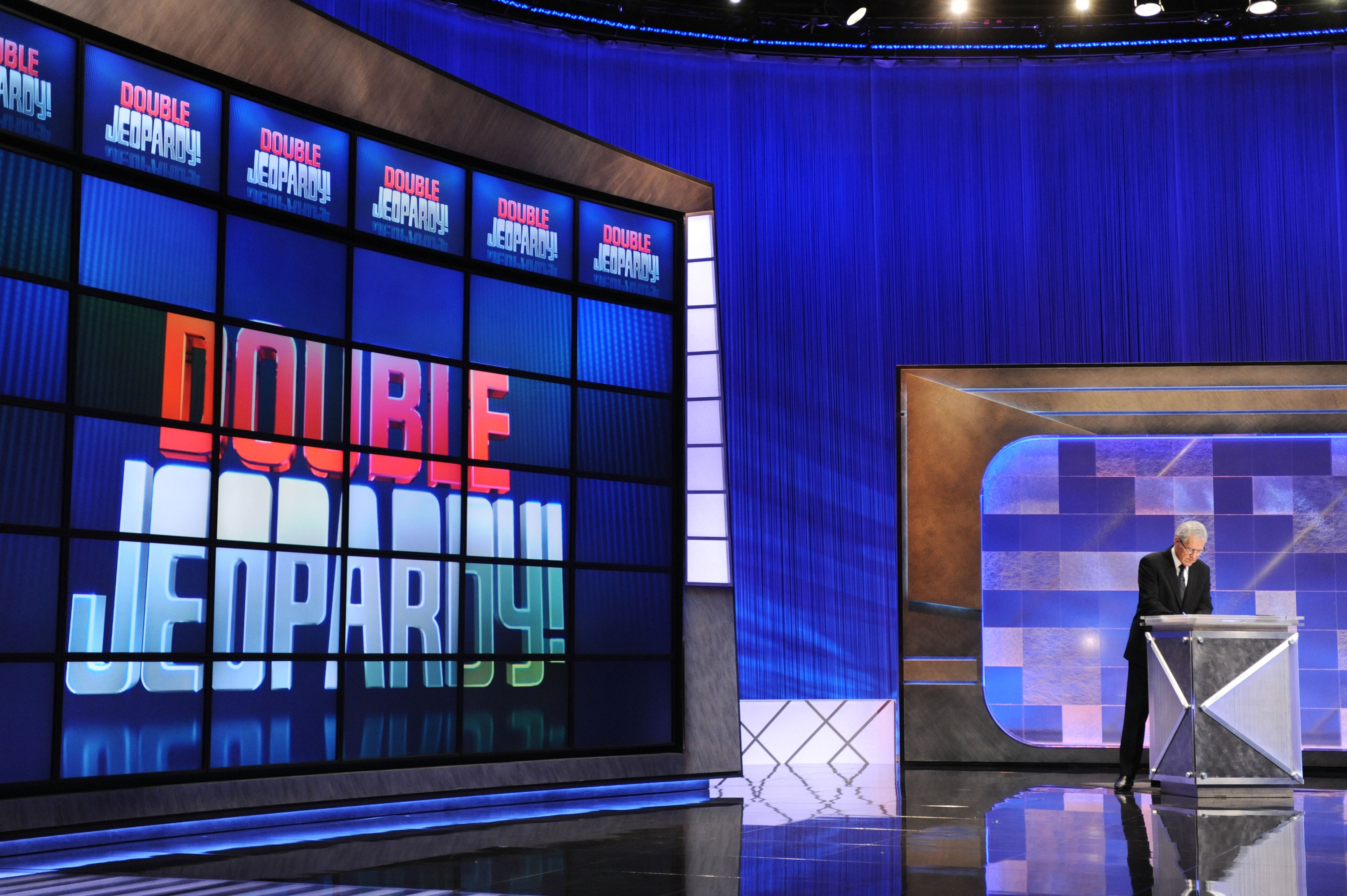 Matt Amodio had hoped to meet 'Jeopardy!' icon Alex Trebek
Jeopardy! has been in flux with hosts since the death of legendary quiz master Alex Trebek in November 2020. With celebrities and former contestants pinch hitting at the lectern, Amodio noted the massive void still felt by Trebek's absence and expressed his disappointment at not meeting the game show icon.
"He was a symbol to our society, and there's no way that transition can happen without it being a big shock to people," Amodio told the Washington Post. "And that, I will say, is my one real regret."
While the Yale Ph.D. student shared his appreciation for his run on Jeopardy!, Amodio wishes that his appearances had been under Trebek's tenure.
"Things are working so well for me on Jeopardy!" Amodio said. "I'm so tremendously grateful for the opportunity the show has given me, but it just didn't work out, timing wise, to meet Alex."
RELATED: 'Jeopardy!' Guest Host Ken Jennings Was Originally Passed Over for This Game Show
'Jeopardy!' champ isn't focused on hosting controversy
Amodio has appeared with various hosts during his streak including Robin Roberts, Joe Buck, LeVar Burton, and the now-ousted former executive producer Mike Richards. Some may consider the revolving talent at the lectern and recent controversy of Richards' firing as distractions when competing, but Amodio is laser focused on the quiz board.
"Frankly, the last thing I'm thinking about when I'm in the middle of a game is who's hosting," Amodio remarked. "I've had people say, 'Oh man, you've moved on to your fourth host, that has to be difficult.' And I would say, 'Well, you're right, but I didn't even realize that, necessarily.' 'Cause I'm trying to pull these really obscure facts out of my brain, and that takes all the mental energy I can afford at the moment."
One winning strategy that has worked for past champs still eludes Amodio. When it comes to being first to ring the buzzer, the computer science student finds it to be the luck of the draw.
"I go for long stretches without having won a buzzer," Amodio explained. "Then I feel like I'm doing like the exact same thing, and it goes well for me for a long streak. It's kind of a mystery to me."
'Jeopardy!' fans took issue with 'What?' instead of 'Who?'
Never underestimate a Jeopardy! fan's attention to detail. Viewers quickly picked up on Amodio's tendency to respond with the word "what" instead of "who" even when the clue relates to a person, and voiced their disapproval on social media.
"I didn't think it would be overly noticeable to viewers," Amadio noted. "Maybe some super die-hards, it would raise their eyebrows, but I left wondering if anybody would ever comment on it at all. Then, not only did somebody comment on it, it was kind of the main focus of the discourse."
RELATED: 'Jeopardy' Champ James Holzhauer Says He 'Does Not Have This Problem' That Ken Jennings Does
The Jeopardy! champ took the criticism in stride, yet emphasized that his choice of words is purely for concentration purposes rather than a disregard for courtesy.
"I actually found it kind of amusing, that people could be so irritated by it," Amodio said. "But the only problem I had was when people interpreted it as a sign of disrespect. That was obviously not at all what I intended."
Viewers are sure to tune in to see if Amodio surpasses former champs Jennings and Holzhauer as he takes on his 20th game on Sept. 14.