'Jeopardy!' Champions Say Winning Is All About the Buzzer, Not Necessarily Smarts
Knowing the right answer to a clue is a big part of Jeopardy! but it's not the only thing contestants need to get right. Pressing the buzzer or "signaling devices" at the precise moment is another key element of the classic game show. Keep reading to learn more about how the buzzer works and what Jeopardy! champions have to say about the importance of the proper buzzer technique.
Press the buzzer too soon on 'Jeopardy!', get locked out
Thanks to the official Jeopardy! website, prospective contestants and fans alike know all about the buzzer. When players show up to test their trivia knowledge in front of the host Alex Trebek and millions of viewers watching at home, they have to, of course, answer clues correctly.
RELATED: 'Jeopardy!': Alex Trebek Likes Clues to Be Written a Certain Way
But to do that they have to be the first to the buzzer. Although it's not as easy as clicking the buzzer when Trebek's finished answering the clue.
According to the website, the longtime host has to finish reading the clue before the buzzers are activated. Here's where it gets tricky. Contestants want to buzz in first but they also don't want to buzz in too early.
Why? Because ringing in too soon means causes a player to be locked out for a quarter of a second. On a fast-paced show like jeopardy! that could mean the difference between answering a clue correctly or missing out to another contestant.
James Holzhauer practiced using a pencil, says video games gave him an edge
James Holzhauer is one of the winningest Jeopardy! contestants ever. Known for his impeccable timing with the buzzer, he's is the show's hall of fame for winning 32 consecutive games.
During a May 2019 interview with GQ, Holzhauer talked about his buzzer skills saying practice and previous experience with video games gave him an advantage. 
"I was always good at video games like Guitar Hero, which require the player to press buttons at precise times," he said. "Who knew it had a real-world application?"
Before going on the show, he simulated the real experience as best he could using masking tape and a mechanical pencil. 
Buzzy Cohen says 'everybody on the show knows almost everything', 'secret' is 'proper buzzer-hitting strategy'
Buzzy Cohen, who first appeared on Jeopardy! in 2016, once said it all comes down to the buzzer and paying attention to Trebek's voice.
"Everybody on the show knows almost everything," Cohen said. "The secret, then, lies in proper buzzer-hitting strategy."
RELATED: 'Jeopardy!' Champ Buzzy Cohen Says People Are 'More Offended' by His Teasing Than Alex Trebek
He practiced at home by watching along and working on his buzzer technique, or what he calls "the hardest part of the show." 
"If you buzz in before Alex is done reading the question, you get locked out for a quarter of a second," he said. "So you have to time it—you have to get used to his cadence."
It must've worked because Cohen won nine games in a row and later returned to the show to win the Tournament of Champions. He also competed in the 2019 Jeopardy! All-Star Games.
Ken Jennings says buzzer timing is a 'zen thing'
Jeopardy! legend Ken Jennings won a whopping 74 games in 2004. No one has come close to record since. For him, it's all about the buzzer. He's since offered up the secret behind his incredible win; the buzzer.
Offering up similar advice to Cohen, Jennings stressed the importance of Trebek's voice.
"If you watch it for decades like I had, you internalize the rhythms of Alex [Trebek]'s voice and then the whole cycle because you see it 60 times an evening," he said.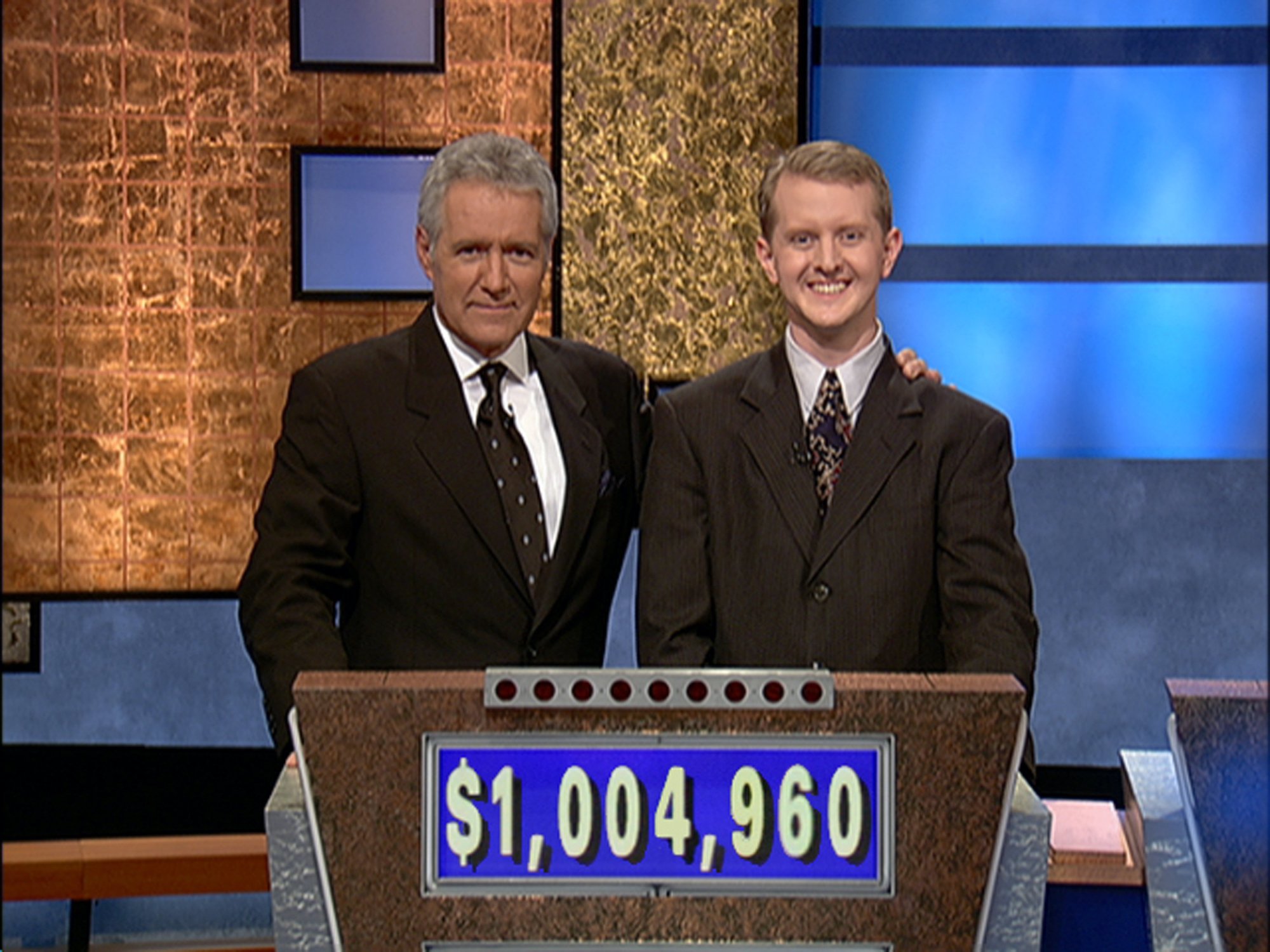 RELATED: Why 'Jeopardy!' Champion Julia Collins Had a 'New Appreciation' for Ken Jennings After Her 2014 Winning Streak
"Alex reads a clue, there's a beat, somebody buzzes in, gets called on—you hear that staccato of it in your head, almost like a pulse . . . If I think about it, I can't do it. It's very much a zen thing."
Want to be a Jeopardy! contestant? Take advice from some of the game show's champions and spend time on buzzer strategy, not just trivia.
RELATED: 'Jeopardy!' Champion Julia Collins Says the 'Hardest Thing About Being on the Show' Has Nothing to Do With Clues