'Jeopardy!' Champs Weigh in on Upcoming Tournament of Champions
Fans of 'Jeopardy!' can expect to see some familiar and now famous faces when it's time for the game show's 2022 Tournament of Champions in the fall.
Jeopardy! fans have witnessed some record-making winning streaks in season 38. With the roster for the upcoming 2022 Tournament of Champions highlighting some trivia masters, a few competitors are already anticipating what to expect in the iconic quiz match.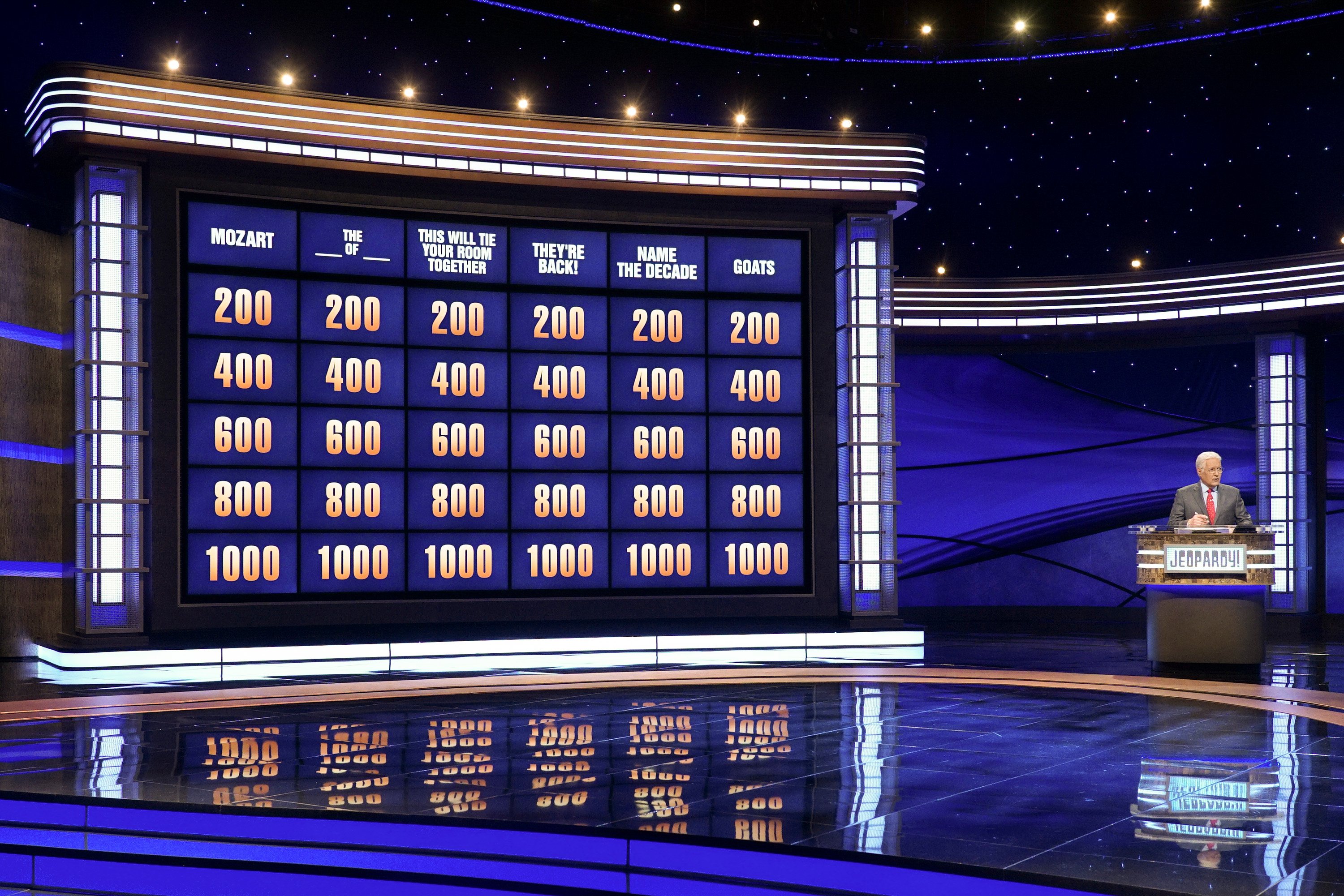 Matt Amodio calls 'Jeopardy!'s TOC a 'more competitive stage'
Amodio became a famous face when season 38 of Jeopardy! began. The Yale student racked up 38 victories and unseated former champ James Holzhauer from second place in consecutive wins. Now looking toward the TOC, Amodio knew early on that he's got his work cut out for him.
"In the Tournament of Champions, you've filtered it so that you only get people who have won at least five games of Jeopardy," he told Entertainment Weekly in 2021. "That's going to be a more competitive stage than I'm prepared for mentally. So I'm quite worried about that. Hopefully I'll do well, but I'll be shaking in my boots a little bit."
After being defeated by Jonathan Fisher in October 2021, Amodio later reflected on the elite status that comes with being the TOC victor.
"A lot of people win Jeopardy! games throughout the year," Amodio said to Cleveland Magazine in December. "But only one person gets to win the Tournament of Champions. It really is extra competitive. I just want to show that I can hold my own on that level." 
Amy Schneider didn't want to compete against Matt Amodio
Oakland resident Amy Schneider aced the quiz board for 40 straight games earlier this year. Though the former engineering manager clearly knows her trivia, she was originally apprehensive about competing against Amodio in the upcoming tournament.
"I'm definitely looking forward to it," Schneider said of the TOC on Good Morning America. "I'm also a little bit intimidated by it. When I first started I wasn't sure if I might be going up against Matt Amodio and I was really hoping I wouldn't. Now it turns out I'm going to have to anyway."
After making a name for herself in the Jeopardy! record books, Schneider acknowledged the brain power involved in the Tournament of Champions and is focused on doing her best.
"It's going to be really challenging," Schneider remarked. "A lot of strong players there, but it should be a lot of fun."
'Jeopardy!' champ Mattea Roach is a lock for the TOC
Canadian native Mattea Roach continues to climb up the Jeopardy! rankings with her current winning streak. The LSAT tutor has a clear command of the trivia board and set a goal of making the TOC cut.
"It feels wild," Roach commented, according to Jeopardy.com. "After the fourth game I was thinking, 'I really want to be in that TOC,' especially with the incredible season, and all the amazing streaks and fantastic players that have been on." 
The 23-year-old is well aware that she may square off against Amodio or Schneider – or both – but is keeping the possibilities in perspective.
"I will probably lose to them – but it will be an honor to lose to them," she said of the Jeopardy! champs, then referred to their current records. "I'll try my best, but, I don't know, 40 and 38, that streak is a long way away."