'Jeopardy!' Executive Producer Mike Richards Reveals What He's Looking For in a Permanent Host
The rotation of guests hosts on Jeopardy! continues as executive producer Mike Richards takes over the lectern. After Ken Jennings' six-week stretch manning the quiz board, Richards will be lobbing trivia answers to hopeful contestants through March 5.
With a lineup of guest hosts scheduled over the next few months, no word has been given on a permanent replacement for the late Alex Trebek. After the game show icon's death in November 2020, producers of Jeopardy! realize how high Trebek set the bar and have some specific requirements for who will get the regular hosting gig.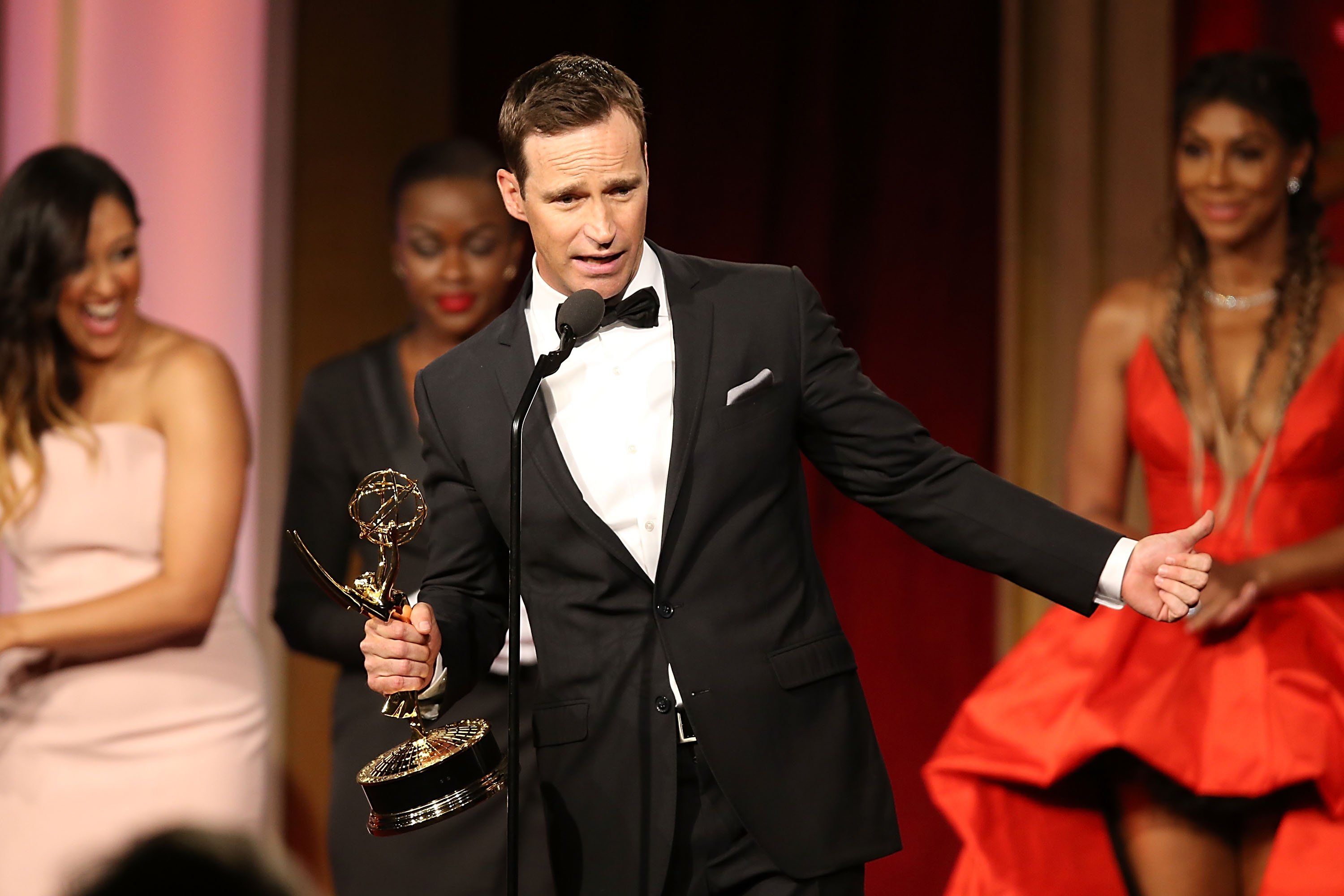 'Jeopardy!'s' Mike Richards got Alex Trebek's input on the next host
Richards spoke of how Trebek rose to stardom just by exuding his natural charm. The Jeopardy! executive producer sought Trebek's guidance on naming the next person to permanently stand at the iconic lectern.
"The qualities are things I had talked to Alex about," Richards told USA Today in February 2021. "Alex Trebek was not a household name when he started the show [in 1984], but the qualities that made him so perfect for it were that he had a good voice, that he had an incredibly quick mind that can be the arbiter of the game – the host is the initial judge."
Listing some basics that are required for the hosting role, Richards is looking for someone who is can hold their own when it comes to trivia while being humble.
RELATED: Why 'Jeopardy!' Champ Ken Jennings Originally Turned Down the 'Greatest Of All Time' Tournament: 'I Told Them No'
"You have to be credible when you give the response," he remarked. "Would you have actually known that? Also, you've got to be able to do the pronunciations. And there was an element of Alex pulling very hard for the contestants. He wasn't trying to show them up."
Alex Trebek was a true 'star'
Richards raved of Trebek's intelligence as well as his interpersonal skills, where the game show legend was always able to connect with contestants.
"He wasn't trying to be the smartest guy on the stage, even though it might have been Alex," Richards said. "Although he would have denied that, and hated that I said that. The ability to be funny and get something out of those [contestant] interviews is important. And in many ways, Alex was such a centrist: He didn't spark debate and was not controversial in any way."
With many prime time game shows now headed by celebrities, Richards noted that Trebek never had to make an effort to earn his superstar status.
"Alex was a star, and became a star and became larger than life, but not because he was trying to be," Richards explained. "And that's a very different thing from other game shows. Alec Baldwin has to go on and be a superstar, and Match Game demands it. You have to have on Jeopardy! someone who's larger than life, but also humble in the same way that isn't going to make the game about them."
'Jeopardy!' staff is not in a rush to find a permanent host
Jennings was at the Jeopardy! helm for six weeks and a hit with viewers. Richards appreciated the Jeopardy! GOAT's authenticity in taking on the assignment.
"Ken hosted the show as Ken," Richards commented. "And what you'll see with all the guest hosts is they're not distracting from the game; they pay homage to Alex, but they are also getting to show their unique talents within those confines."
RELATED: 'Jeopardy!' Champ James Holzhauer's Wife Brought Home Some Big Bucks After Winning on This Game Show
Richards revealed that those who work behind the scenes on Jeopardy! are taking their time in naming Trebek's successor.
"I felt it was very important to not choose someone right away," he shared. "We are all still mourning Alex, we all still miss him."