'Jeopardy!' Fans Lobby for Mayim Bialik to Get the Permanent Hosting Gig
Mayim Bialik has clearly found her stride at the iconic Jeopardy! lectern. Taking on guest hosting duties through November 2021, The Big Bang Theory alum has openly verbalized her desire to permanently man the quiz board. Viewers of the beloved game show seem to be on board with the idea as well and are making their opinions known on social media.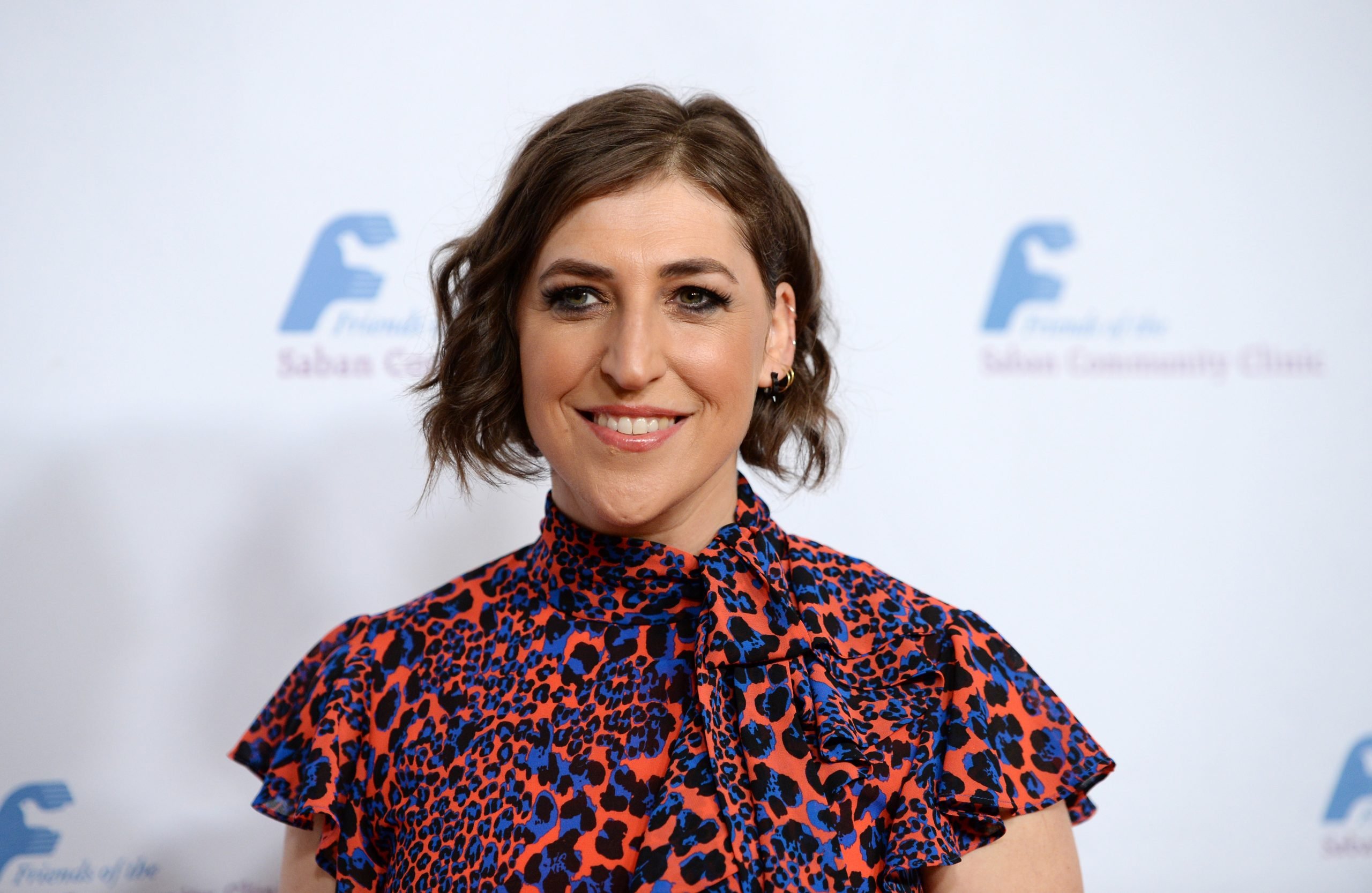 'Jeopardy!' viewers post praise of Mayim Bialik
Bialik's first guest hosting stint ran from the end of May through mid-June. Stepping back into the coveted Jeopardy! role in September, The Big Bang Theory star is earning high praise from viewers.
"You have been doing fabulously as host," a fan wrote on Instagram. "My wife and I loved you on TBBT and now we love you even more hosting Jeopardy!," another posted. "You are just doing a fabulous job as host on Jeopardy! So happy you're back!" a follower commented.
Many fans are hoping Bialik stays at the Jeopardy! post permanently and are voicing their votes on Instagram.
"Seriously, a natural! Pleaaaasee become the permanent host!" a viewer wrote. "I hope that you do become the permanent host of Jeopardy!" another commented. "YOU ARE SPECTACULAR AND EXACTLY WHERE YOU ARE MEANT TO BE. LOVE YOU AS THE HOST!!!!!! YOU ROCK MAYIM❤️❤️❤️❤️ YOU WERE BORN TO DO THIS. THANK YOU," a follower raved.
RELATED: 'Jeopardy!' Guest Host Mayim Bialik Comments on the Game Show Drama: 'It's Definitely Been Stressful'
Mayim Bialik REALLY wants the 'Jeopardy!' gig
Bialik has spoken with great appreciation for her role as Amy Farrah Fowler on CBS' hit sitcom The Big Bang Theory, playing the part from 2010 to 2019. Now it appears that her current guest hosting gig may top that experience.
"When I left The Big Bang Theory, I said that there would never be another job like it," Bialik wrote in Newsweek. "It was the best job I had ever had, besides being a parent. I can now say that there is no other job I'd rather have than this job on Jeopardy!" 
The Call Me Kat star kiddingly shared the extreme lengths she'd go to in order to secure the permanent post.
"I joke that I would give up my first child to host permanently!" Bialik revealed in jest. "I think my son and I have a close enough bond that he will come back to me!"
'There will never be another Alex'
Jeopardy! icon Alex Trebek hosted the game show for 37 years. Fans and staff of the show still feel the void left by the television legend after his death in November 2020. Bialik noted that Trebek is still very much a part of Jeopardy!
"It probably sounds crazy, but you definitely feel Alex's presence on that stage," the Blossom alum remarked. "As someone who didn't necessarily grow up with the constant presence of Alex in my living room, I feel him everywhere on that stage and I get to work with people who for decades worked so closely with him and whom he called friends. That's what feels really special."
RELATED: 'Jeopardy!': Why Matt Amodio Says Mayim Bialik's 'Hosting Situation' Isn't an 'Easy One'
Bialik acknowledged that Trebek is in a class by himself, and is proud to be serving such an impressive brand.
"There will never be another Alex, on camera or off," she wrote. "It's important not to try and be him, because you can't, but as I learn more about him, I see how much he made his life an act of devotion to humanity. That's the legacy that I hold so dear as I go to work each day."
Bialik remains at the Jeopardy! podium through November 5, 2021.