'Jeopardy!' Fans Like Jonathan Fisher but Voice the Void Left by Matt Amodio
Jonathan Fisher has won five consecutive games on 'Jeopardy!' but viewers are seriously missing Matt Amodio and posting their feelings on social media.
New Jeopardy! champ Jonathan Fisher has tallied up five straight wins so far and brought in $117,700 in winnings. Breaking Matt Amodio's 38-game winning streak last week, the Florida resident has impressed some viewers with his command of the quiz board. Still, many fans are pining for the former Ph.D. student to return to his Jeopardy! post.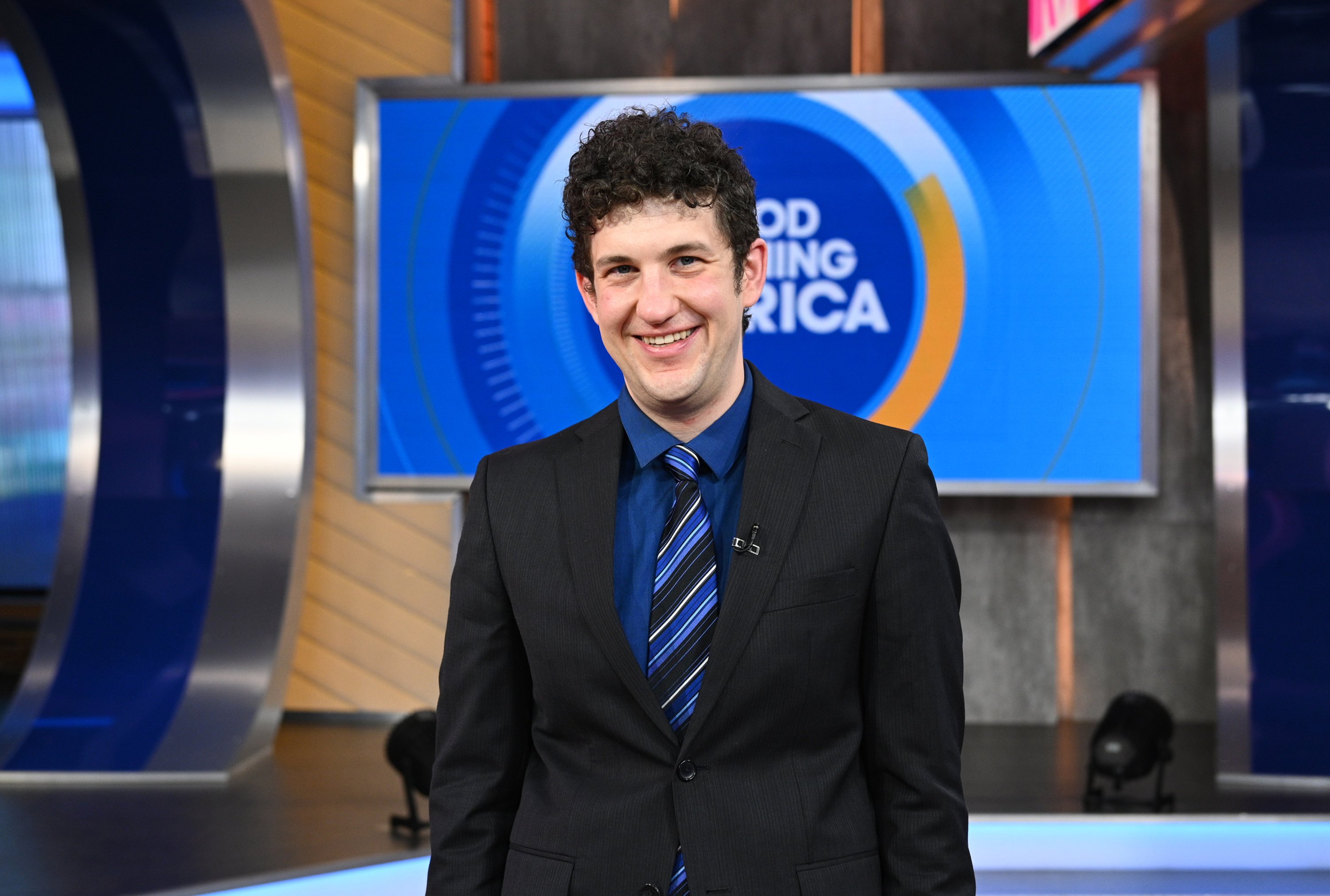 Fans were saddened by Matt Amodio's 'Jeopardy!' loss
When Amodio went up against Fisher and Nashville statistical research specialist Jessica Stephens on the Oct. 11 episode, viewers didn't realize it would be his last regular Jeopardy! game. The Yale University student ended the show as a distant third with $5,600. Stephens finished second with $28,799, and Fisher was crowned the new Jeopardy! champ with $29,200. Fans were quick to share their sadness on social media.
"I cannot accept this I am sobbing," a viewer admitted. "I'm in mourning," another wrote. "My favorite Jeopardy! contestant in a LONG time.. i'm gonna miss him so much," a fan posted.
Amodio earned a reputation as a class act and humble winner throughout his 38-game run, and showed his good sportsmanship once again after being defeated.
"Congrats to today's two brilliant challengers for making it an exciting game of #Jeopardy today!" Amodio tweeted after the game. "Let's celebrate a match well played by Jonathan and Jessica!"
Jonathan Fisher has some big 'Jeopardy!' shoes to fill
Fans grew quite fond of Amodio during his record-breaking stint on Jeopardy!. With Fisher becoming a mainstay at the podium throughout last week, many viewers verbalized their feelings on Amodio's absence.
"I miss Matt," a follower commented with a crying emoji. "Haven't had the heart to watch since Matt lost… Maybe soon," another posted. "Where's MATT? I want Matt back!!!" a viewer wrote. "I miss Matt. He knew how to play that board and wager. Jonathan lets too many answers get away. How did he possibly beat Matt?" one remarked.
Some fans are trying to heal the hurt of Amodio's loss by routing for Fisher and posting a show of support for the new Jeopardy! champ.
"Good job – you are very enjoyable to watch – keep going," a fan raved. "Right after Matt, we've got another streaker!" another commented. "I know we all love Matt but he's doing fine give the guys some props!" a follower encouraged.
New 'Jeopardy!' champ considers upcoming wins 'icing on the cake'
Fisher gave props to Amodio for his kindness following the epic episode.
"I went up and I shook his hand and said it had been so great to play him," the actor wrote in an article for Newsweek. "He said he was rooting for me and to go on a winning streak. He was very gracious and I'm hoping that at some point we will get to interact again."
While Amodio is clearly a tough act to follow, Fisher is content with breaking the Ph.D. student's streak and being known as a Jeopardy! champ.
"I don't really feel any pressure now because I was pretty even-keeled going in and then I completed this seemingly insurmountable task," Fisher explained. "I went in not expecting to win at all, especially against Matt, and then I did. So anything else that happens beyond that it is icing on the cake. I already got to do the really cool thing!"
Fisher continues on Jeopardy! on Oct. 18 in the hopes of another victory.