'Jeopardy!' Fans Lobby for Ken Jennings and Aaron Rodgers to Return as Anderson Cooper Starts Guest-Hosting Stint
CNN journalist Anderson Cooper takes over the lectern on 'Jeopardy!', but fans are rallying for the return of this NFL star and a record-breaking player.
CNN star Anderson Cooper is stepping up to the Jeopardy! podium. Taking his turn as guest host for the next two weeks, Cooper gets to man the quiz board after several appearances as a contestant. Yet longtime fans of the game show aren't thrilled with the journalist serving at the lectern, with many rallying for a certain NFL star and Jeopardy! GOAT to come back.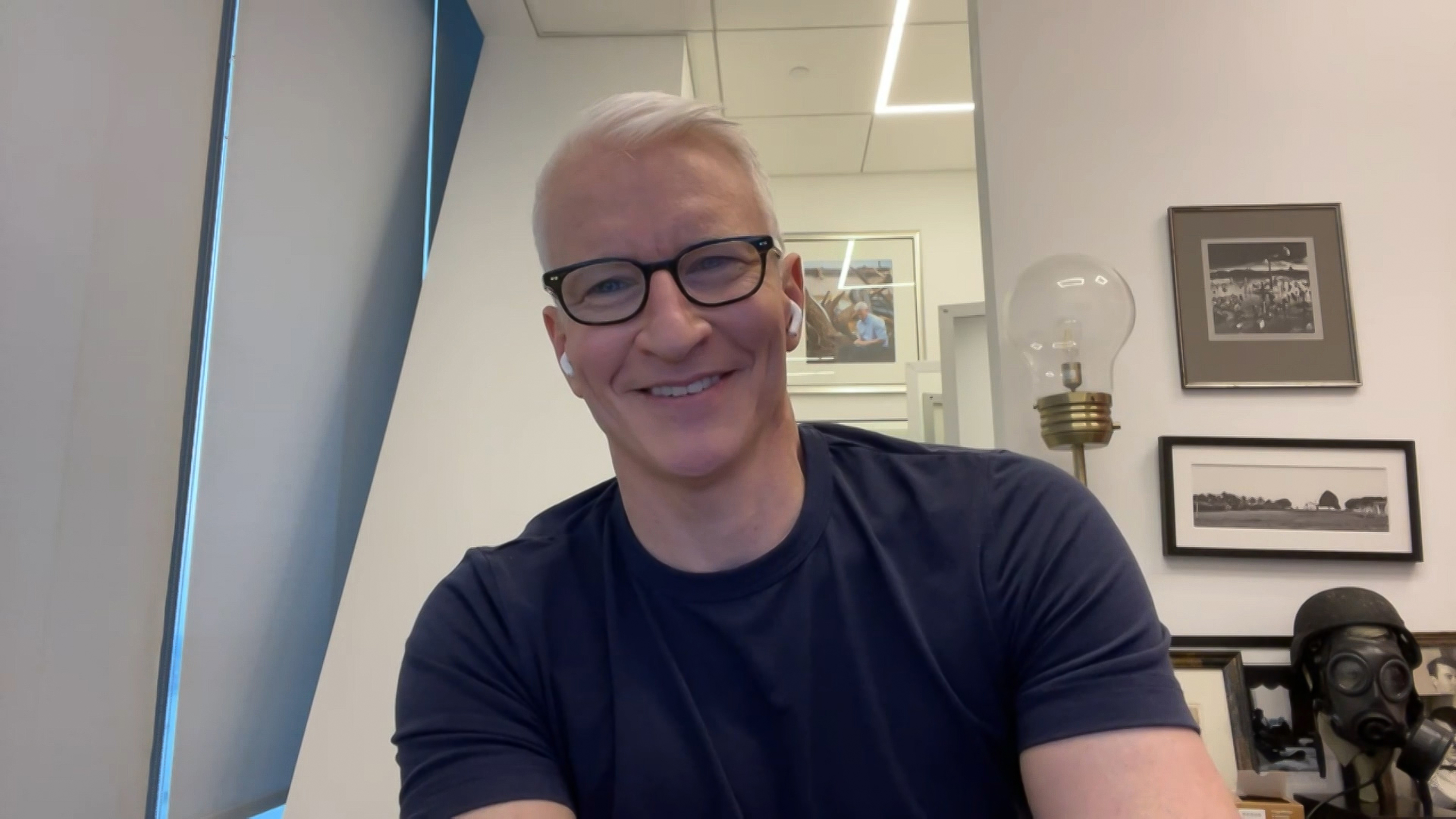 Fans of 'Jeopardy! speak out on Instagram
The game show's Instagram posted a photo of Cooper to announce the beginning of his two-week stint as guest host.
"First, he was a fan. Then, he became a contestant — 4 times, that is. Now, @andersoncooper is the guest host of Jeopardy! on Monday!" the caption read.
Responses flooded in, with followers voicing their displeasure at the choice of Cooper to take over the Jeopardy! helm.
"I ain't watching this guy host Jeopardy," one fan wrote. "NOT GOING TO WATCH Anderson Cooper, BOO …BAD PICK JEOPARDY!!!" another posted. "Can't say I'll rush to set the station at 7:00 to watch the next couple of weeks," a follower commented. "Nope. I won't be watching," one remarked.
Some did show some love for Cooper, with a willingness to give the journalist a fair shot.
"I can get behind this," a fan commented. "Looking forward to Anderson Cooper as a guest host!" another posted. "Yes yes can't wait," one wrote.
'Jeopardy!' guest hosts Ken Jennings and Aaron Rodgers won over fans
Ken Jennings made Jeopardy! history after his record-breaking run on the game show in 2004. Winning the Jeopardy! Greatest of All Time competition in 2020, Jennings was a shoe-in as the first guest host of the trivia game after the death of Jeopardy! icon Alex Trebek last November. Fans are calling for the GOAT's return to the podium.
"Bring back Ken Jennings," a follower wrote on Instagram. "Put ken on permanently and call it a day!" a fan instructed. "Why can't Ken Jennings stay the permanent host?" one asked. "KEN JENNINGS PLEASE," another commented.
Green Bay Packers QB Aaron Rodgers just wrapped up his two-week stint at the lectern on April 16, with viewers lobbying for him to become the full-time host.
"Won't be better then Aaron Rodgers he should be full time host," a fan commented. "please hire aaron full time. he was so good," another wrote. "bring aaron rogers back," a follower pleaded. "Already missing @aaronrodgersofficial12," one remarked.
Anderson Cooper admitted to being 'nervous' hosting 'Jeopardy!'
In a promo on Twitter announcing Cooper's debut as guest host, the Anderson Cooper 360 anchor revealed he was battling some jitters in taking on the role.
"In high school I became a Jeopardy! fan, I'm a two-time Celebrity Jeopardy! champ and this week, I'll be the newest Jeopardy! guest host," he said in the video. "I'm actually kind of nervous."
The journalist appeared a total of four times as a contestant on the celebrity version of the game show. Cooper recalled his initial appearance on Jeopardy! in a recent interview with Jimmy Kimmel.
"First time, I crushed it," the CNN star told Kimmel. "I panicked the night before because I sort of, agreed to do it without really thinking about it…and realized, oh my God, I don't know anything about geography — I don't know where the Baltic Sea or the Arabian Sea [is] — all these things run through your mind." 
Cooper serves as guest host of Jeopardy! from April 19 through April 30.