'Jeopardy!' Fans Aren't Mincing Words – They Want Ken Jennings as Permanent Host
Ken Jennings is back at 'Jeopardy!'s' legendary lectern and fans continue to clamor for the GOAT to land the gig full time.
Jeopardy! GOAT Ken Jennings is back at the legendary lectern as guest host. Making a name for himself during his 74-game winning streak in 2004, Jennings was the first to man the quiz board following the death of game show icon Alex Trebek in November 2020. Jennings continues to tag team with The Big Bang Theory alum Mayim Bialik at the Jeopardy! podium, though fans are once again lobbying for the record-breaker to land the permanent gig.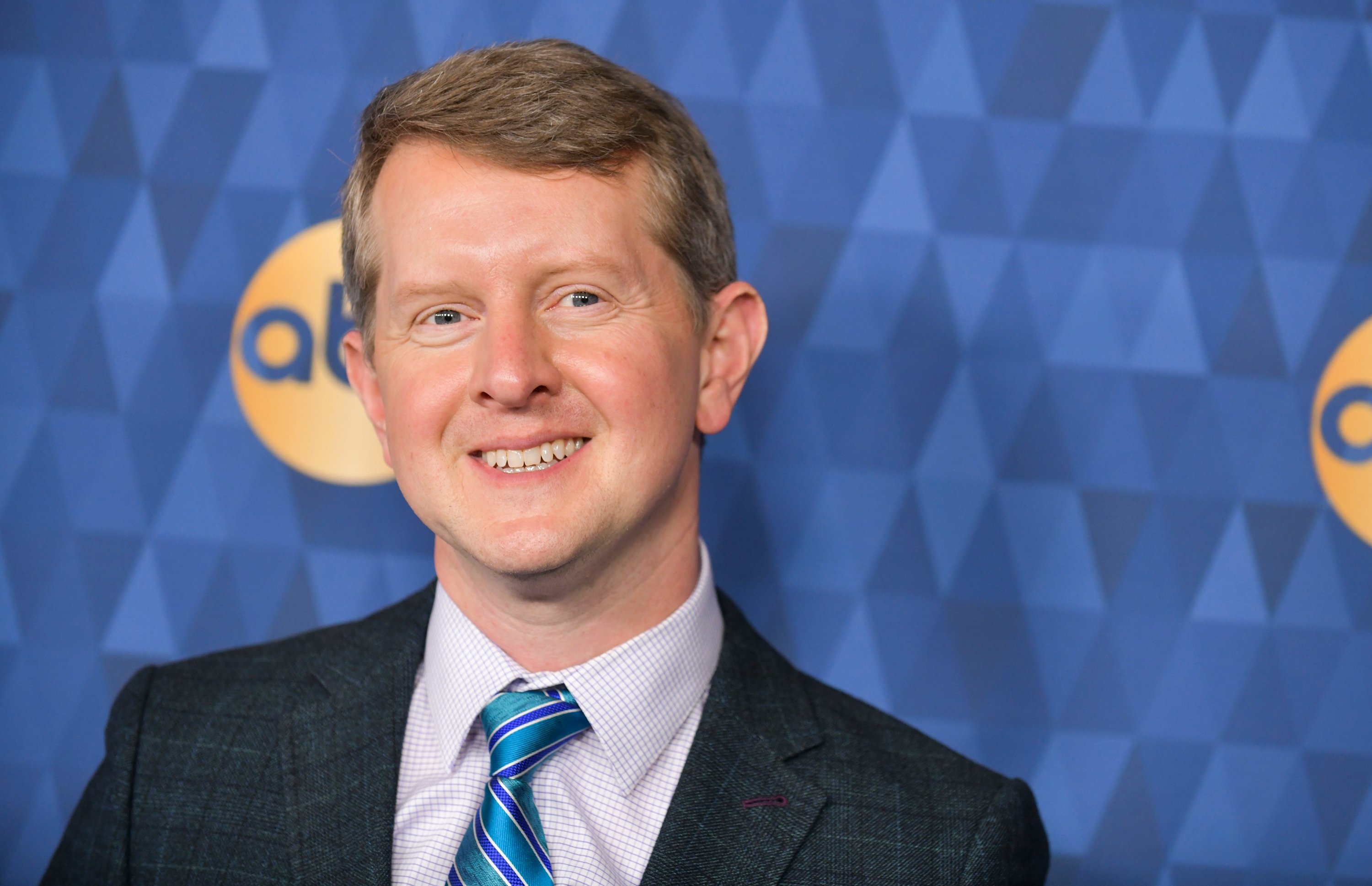 Ken Jennings' exit from 'The Chase' caused speculation
Jennings went down in Jeopardy! history after winning 74 consecutive games in 2004 and over $2.5 million in cash. Earning the the game show's Greatest of All Time title in 2020, Jennings was later recruited as a consulting producer and then tapped as guest host.
Scheduled to switch off with Bialik through season 38, Jennings recently raised eyebrows by announcing his departure from the prime time game show The Chase, causing fans to wonder if he may be clearing his schedule for the permanent Jeopardy! role.
"Please tell me this is because you are taking the full time Jeopardy hosting job," a fan posted on Twitter.
"I hope this means you'll be the permanent host of Jeopardy! You are fantastic there but I'll miss you on The Chase," another wrote.
"Permanent J hosting announcement incoming?" a viewer asked.
'Jeopardy!' viewers voice votes for Ken Jennings – again
Bialik handed the baton back to Jennings the week of April 11. The back-and-forth at the Jeopardy! podium is getting old for some fans, with many posting an emphatic plea for Jennings to stay at the quiz board permanently.
"Would love to see Ken become the permanent host! #teamken," a fan wrote on Jeopardy!'s Instagram account.
"Ken should be the official full time host. So happy when he's on!" another remarked.
"Thank you Ken for being an authentic and valuable host. You enhance the game. … You are perfectly cast as the host," a viewer commented, adding, "All due respect to M.B."
"So very happy to see Ken hosting again! He should be made the official full-time host," a follower wrote. 
Some noted that game show legend Trebek would give his blessing on Jennings taking the coveted hosting role.
"Love you Ken— Hopefully the next official and only Jeopardy host. Alex would greatly approve," one posted.
"Ken is the GOATEA. Greatest Of All Time Except Alex," a fan shared.
"Love having Ken Jennings back as host, hope he becomes permanent host. I'm sure Alex Trebek would have approved," a fan commented. 
Fans praise 'Jeopardy!' champ Mattea Roach – and lobby for Ken Jennings
Toronto resident Mattea Roach recently won her sixth consecutive game on April 12. Now qualified for the Tournament of Champions, Roach is earning her own fan base. Jeopardy! viewers posted their congratulations on social media, while slipping in a vote for Jennings to remain on the show.
"Way to go Mattea! ❤️ Ken Jennings," one remarked.
"Mattea great job honey! Also please name Ken Jennings permanent host," a viewer pleaded.
"Go Mattea!! Pls make Ken permanent asap," a follower posted.
No announcement has been made regarding the Jeopardy! gig and fans are eagerly awaiting for a decision. In the meantime, Roach will attempt her seventh consecutive win on April 13.