'Jeopardy!': Fans React to the End of Amy Schneider's Record-Breaking Winning Streak
Amy Schneider's record-breaking winning streak on 'Jeopardy!' just came to an end and viewers are sharing their thoughts on her epic run.
Oakland resident Amy Schneider was finally defeated on Jeopardy! after 39 straight victories. Surpassing former champs Matt Amodio and James Holzhauer for most consecutive wins, Schneider lost to Chicago librarian Rhone Talsma in the Final Jeopardy round. The engineering manager wowed viewers with her knowledge during her epic run, and Jeopardy! fans are posting their praise of the quiz whiz following her exit from the lectern.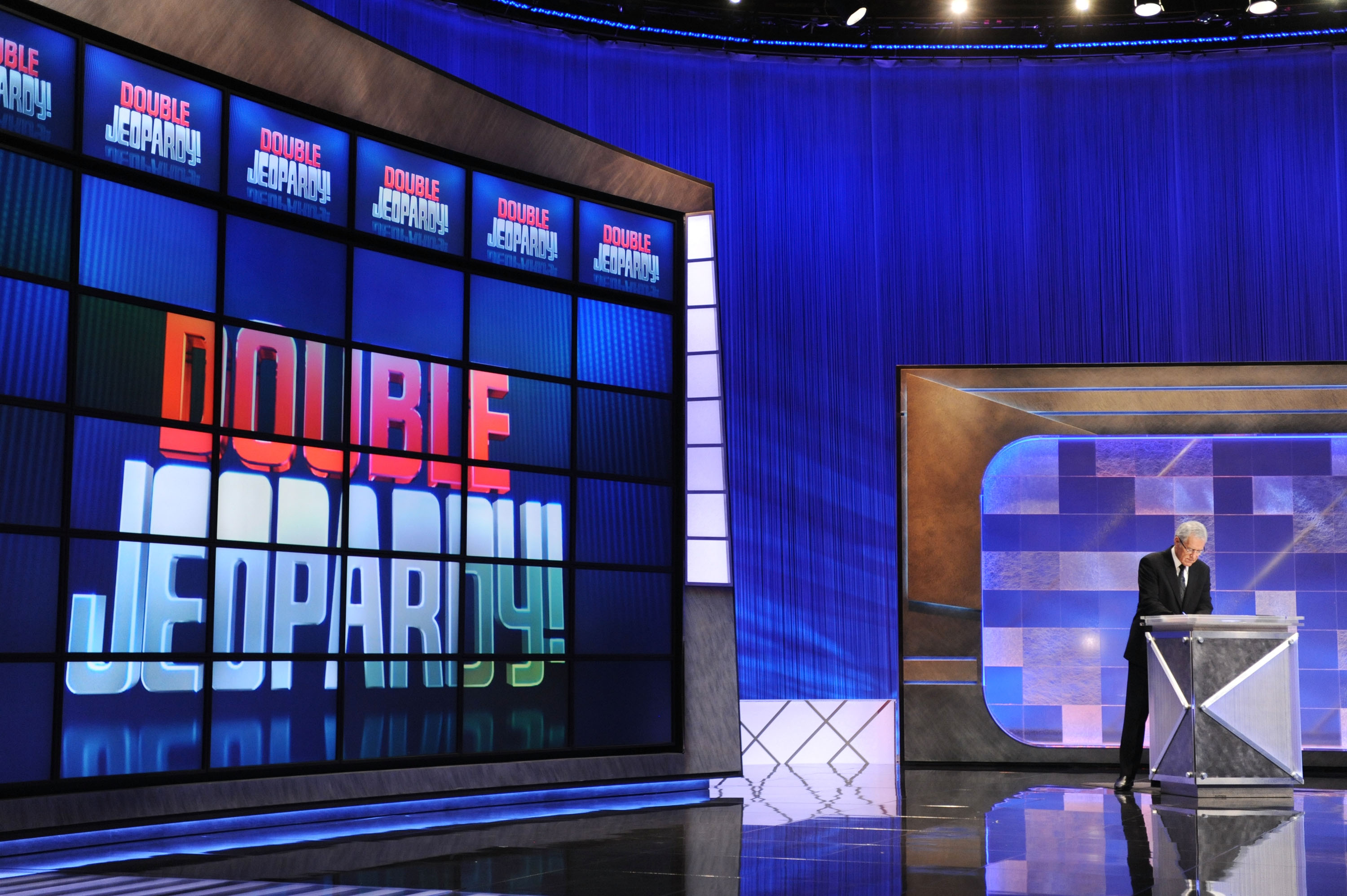 Amy Schneider earned over $1.3 million on 'Jeopardy!'
Schneider can add second place for most consecutive wins to her list of Jeopardy! accomplishments, which includes being the the first woman to hit the million-dollar mark and Jeopardy!'s most successful trans contestant. Recently breaking Matt Amodio consecutive win record of 38 games, Schneider ranks fourth for total winnings in regular play at a massive $1,382,800.
Playing against Talsma and Janice Hawthorne Timm, Schneider had a $10,000 lead going into Final Jeopardy. The geography clue of "The only nation in the world whose name in English ends in an H, it's also one of the 10 most populous" proved to be too much of a challenge for Schneider, who left her response blank.
Talsma answered correctly with "Bangladesh", earning a jackpot of $29,600. Schneider landed in second at $19,600.
"It's really been an honor," Schneider said in a statement, as reported by the Wall Street Journal. "To know that I'm one of the most successful people at a game I've loved since I was a kid and to know that I'm a part of its history now, I just don't know how to process it."
'Jeopardy!' fans post props to Amy Schneider
Schneider acquired quite a fan base during her Jeopardy! run. Scores of viewers took to social media with accolades for the game show brainiac following her loss. Some are already counting down until the legendary Jeopardy! Tournament of Champions.
"It was pleasure to witness such an amazingly brilliant contestant play and break records!" a follower posted. "Can't wait for TOC! You rock, Amy!!"
"So proud of you Amy!" a fan wrote. "We enjoyed when 7p rolled around each day so we could cheer you on and can't wait to cheer for you in the Tournament of Champions. Congrats for making history in so many ways."
"Congratulations on an awesome run!!" a viewer commented. "It was a pleasure to watch you every night!!"
"Such an amazing and inspiring winner," another remarked. "Tournament of champions here she comes!!!!"
Amy Schneider expressed gratitude for her time on 'Jeopardy!'
A lifelong Jeopardy! fan, Schneider considered being on the game show a thrilling milestone.
"Being on Jeopardy! has been the most fun thing I've ever done in my whole life, and I didn't want it to be over," she told USA Today. "And it was really hard to accept that it was, even though I've known for a while this could happen."
Like a true champion, Schneider is focusing on the bright side following the end of her Jeopardy! streak.
"I know that one of the first thoughts I had was, 'Well, I don't have to come up with any more anecdotes' for the small talk between contestants and Jennings," she said. "Beyond that, it had been a lot. It had been a disruption in my life. I haven't been able to spend as much time with my girlfriend and my cat. So there's definitely a part of me that was like, 'I'm glad I can just get back to all that.'"