'Jeopardy!' Fans Remain Divided Between Ken Jennings and Mayim Bialik for the Permanent Hosting Gig
Ken Jennings handed off 'Jeopardy!' hosting duties once again to Mayim Bialik and fans are voicing their opinions on who should stay at the legendary lectern permanently.
Ken Jennings recently handed off the Jeopardy! lectern to fellow guest host Mayim Bialik, which created somewhat of an uproar on social media. Many viewers are lobbying for the Jeopardy! GOAT to return to the quiz board permanently, while some fans are firmly in Bialik's corner to be named the game show's full time host.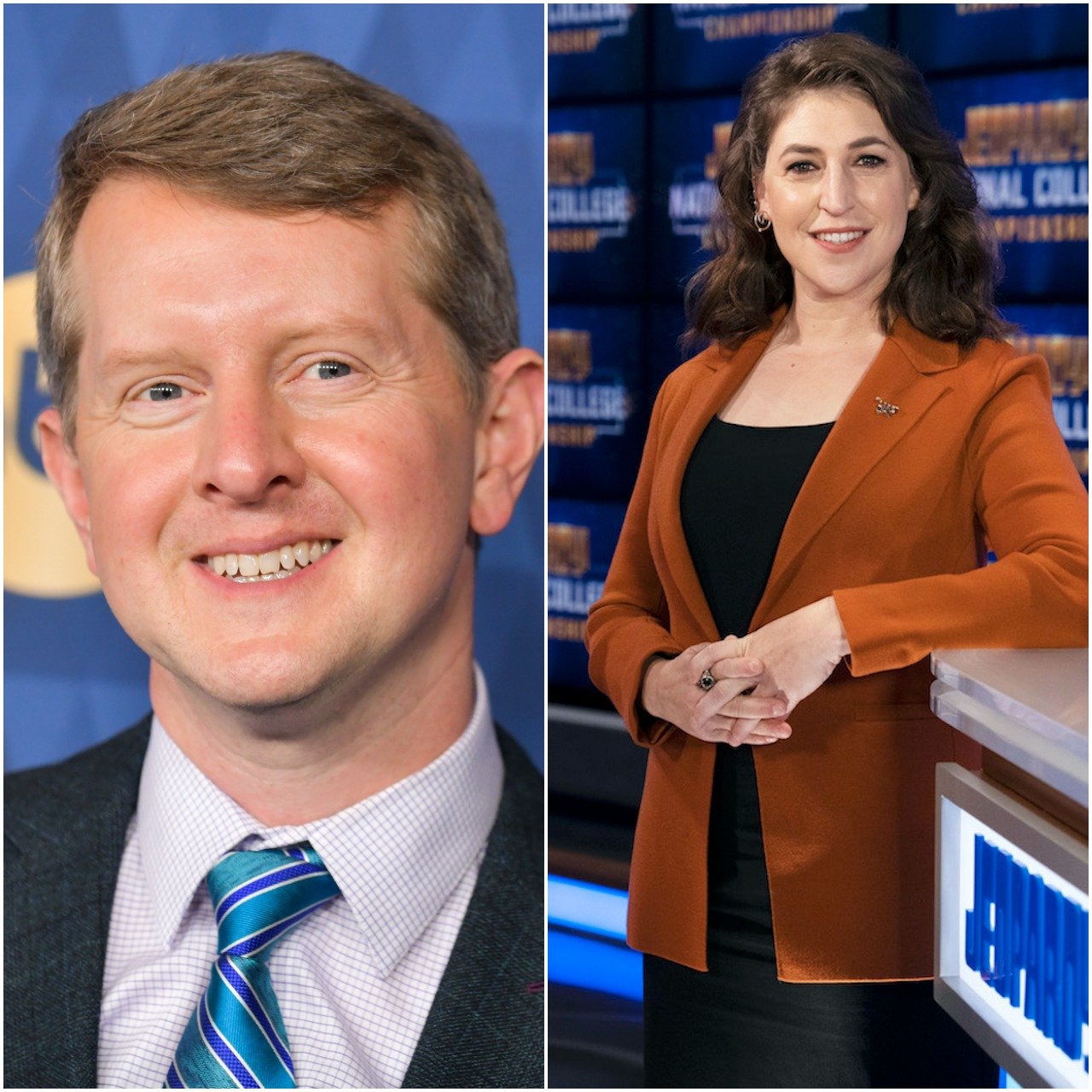 'Jeopardy!' fans lobby for Ken Jennings to return
Jennings and Bialik were named as tag-teaming guest hosts in September 2021. Since his 74-game winning streak in 2004, Jennings has been somewhat of a Jeopardy! staple. In addition to joining the staff as a consulting producer, the Seattle resident was crowned Jeopardy!'s Greatest of All Time in 2020. Earning a place at the iconic podium seemed like a natural fit for Jennings.
Some Jeopardy! fans weren't thrilled when Jennings swapped once again with Bialik and let their feelings be known on social media, with many calling for the GOAT to stay at the host post for good.
"Just keep Ken on," a follower posted on Jeopardy!'s Instagram account. "Ken knows how to talk to people and cracks the ice with his dry humor. This dual hosting is not working."
"Please make Ken Jennings the permanent host of Jeopardy!" a viewer pleaded.
"I miss Ken! When is he going to be back?" another asked.
"For the love of God, Ken please," a fan commented.
"Time to stop watching Jeopardy! again!" a viewer wrote. "BringBackKen #MakeKenPermanent."
"We all miss Ken Jennings," another stated. "Best permanent host."
Mayim Bialik is hosting 'Jeopardy!' in prime time
Bialik is back at the quiz board for Jeopardy!'s regular play as well as the current prime time National College Championship Tournament that airs Tuesday through Friday until Feb. 22.
While Jennings clearly has a strong fan base, many viewers are hoping she lands the permanent hosting job.
"I think Mayim is the most natural fit for this hosting gig. Love her," a fan posted.
"Glad to Mayim back hosting," another remarked.
"Love Mayim Bialik!" a viewer wrote.
"I prefer Mayim to Ken," a follower commented.
"So happy to have @missmayim and her@amazing personality back! She's a natural!" another shared.
"Mayim Bialik is the BEST host! Just love her!" a fan exclaimed.
Both 'Jeopardy!' guest hosts aim to 'highlight our contestants'
Bialik admitted she stays away from social media posts due to the varying opinions on her hosting performance.
"I stopped reading comments because some people were like, 'She acts like she knows everything' and other people were like 'It's clear she knows nothing'," Bialik told Variety. "I'm like, well, it's one or the other or somewhere in between. In terms of that, I try not to pay attention because people have such strong opinions about Jeopardy!"
While she and Jennings each bring their own style to the Jeopardy! lectern, the Call Me Kat star shared that they both prioritize the competitors on the game show rather than putting the spotlight on themselves.
"I really try to be a neutral presence as much as possible so that it is not an issue," Bialik remarked. "I get to be myself. I make a lot of stupid jokes. Ken and I both want to highlight our contestants, make them feel comfortable, make them feel good. The way he says things, I'm assuming he probably knows all those things. For me, I get to read them like, 'Wow, this is amazing.'"