'Jeopardy!' Fans Think New Champ Jonathan Fisher Resembles This Oscar-Nominated Actor
Jonathan Fisher just had another Jeopardy! victory on Oct. 19. The Florida native became a hot topic after dethroning champ Matt Amodio, who had won 38 consecutive games. Though fans are still sad over Amodio's loss, many are noticing standout qualities of Fisher including this striking resemblance to a film star.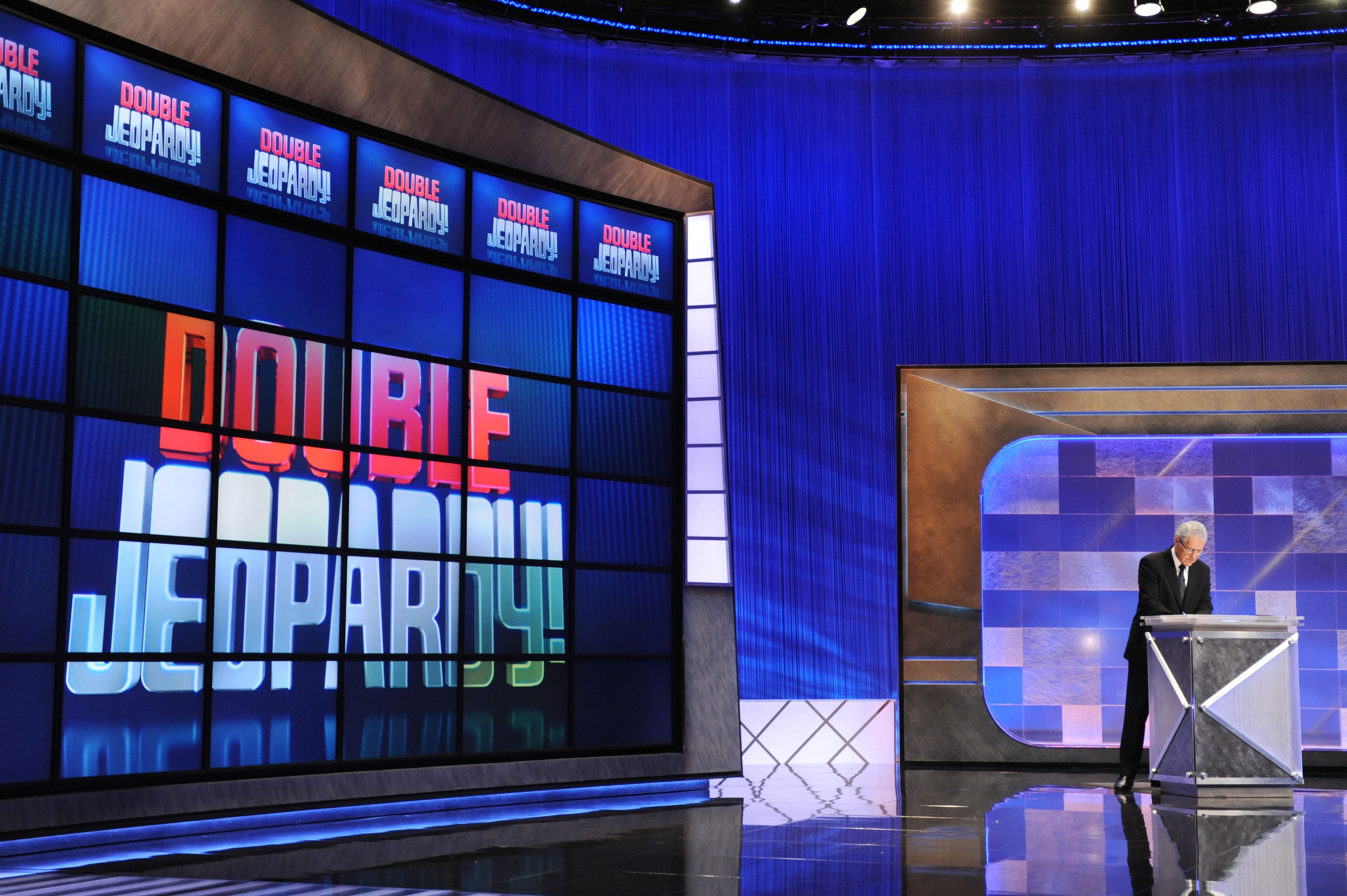 'Jeopardy!' viewers compare Jonathan Fisher to this 'Stepbrothers' star
When Fisher ended Amodio's winning streak on Oct. 11, fans immediately took to social media to voice their sadness over the beloved contestant's defeat. Others noted a stunning likeness to actor John C. Reilly, who played Dale Doback in the 2008 film, Stepbrothers.
"Man I thought he was John C. Reilly for a split second 😂," a fan wrote. "He looks like dale from stepbrothers," another noted. "John C. Reilly should play him if they make a movie," a viewer suggested. "John C. Reilly crushing it👏🔥," a follower posted.
Some verbalized both their disappointment over Amodio's loss and Fisher's look-alike status to Reilly. "You're telling me Matt, an actual genius, lost to Will Ferrell's stepbrother from Stepbrothers," one commented.
RELATED: 'Jeopardy!': How Old Is New Champ Jonathan Fisher?
Jonathan Fisher and John C. Reilly have the same profession
While many remember Reilly from his hilarious performance with Will Ferrell in Stepbrothers, he is also a two-time Oscar nominee for his roles in Chicago and Boogie Nights. In addition to having a physical parallel to Reilly, Fisher also has their field of work in common as an actor.
According to the Miami Herald, Fisher graduated from Northwestern University in 2012 with a bachelor's degree in theater and English literature. Earning roles such as Mairtin Hanlon in A Skull in Connemara at Rhode Island's Gamm Theatre, he now lives in Southern California with his partner, Anna Miles, and works as a stage actor for a theater company.
Some of Fisher's previous credits include stints with theater companies like the Wilbury Theatre Group and the former Ocean State Theater company.
'Jeopardy!' champ differs from Matt Amodio in this category
During Amodio's $1.5 million run on Jeopardy!, fans watched him clean up in categories like history and geography. Fisher noted that the former champ's weakness in TV and movie topics happen to be his strength thanks to his occupation.
"I do think Matt and I are opposites in that pop culture is by far my strongest category," Fisher wrote in an article for Newsweek. "Seeing that category gives me a really great feeling. History I could know or not, and same with geography. Science and math are definitely at the bottom of my knowledge base."
RELATED: 'Jeopardy!' Fans Like Jonathan Fisher but Voice the Void Left by Matt Amodio
Now with well over $100k in winnings and still going, Fisher is debating on how to spend his Jeopardy! jackpot. Options ranging from professional endeavors to travel excursions are being considered, though no firm decisions have been made.
"I have no idea what I'll do with the money," Fisher revealed. "My partner and I have talked about maybe trying to mount a stage production. I'm an actor and she's a writer and director. Maybe go on a nice vacation somewhere away from the pandemic. Winning hasn't really sunk in yet."
Fisher competes in his eight consecutive Jeopardy! game on Oct. 20.