'Jeopardy!': Former Champ James Holzhauer Comments on Amy Schneider Breaking His Record
Current 'Jeopardy!' champ Amy Schneider just moved quiz whiz James Holzhauer to fourth place for most consecutive wins and the former champ just posted his reaction to her most recent victory.
Jeopardy! fans saw another record being made as current winner Amy Schneider knocked former champ James Holzhauer to fourth place for most consecutive wins on Jan. 14. "Jeopardy! James" posted a shoutout to Schneider after she unseated him from the third-ranked spot.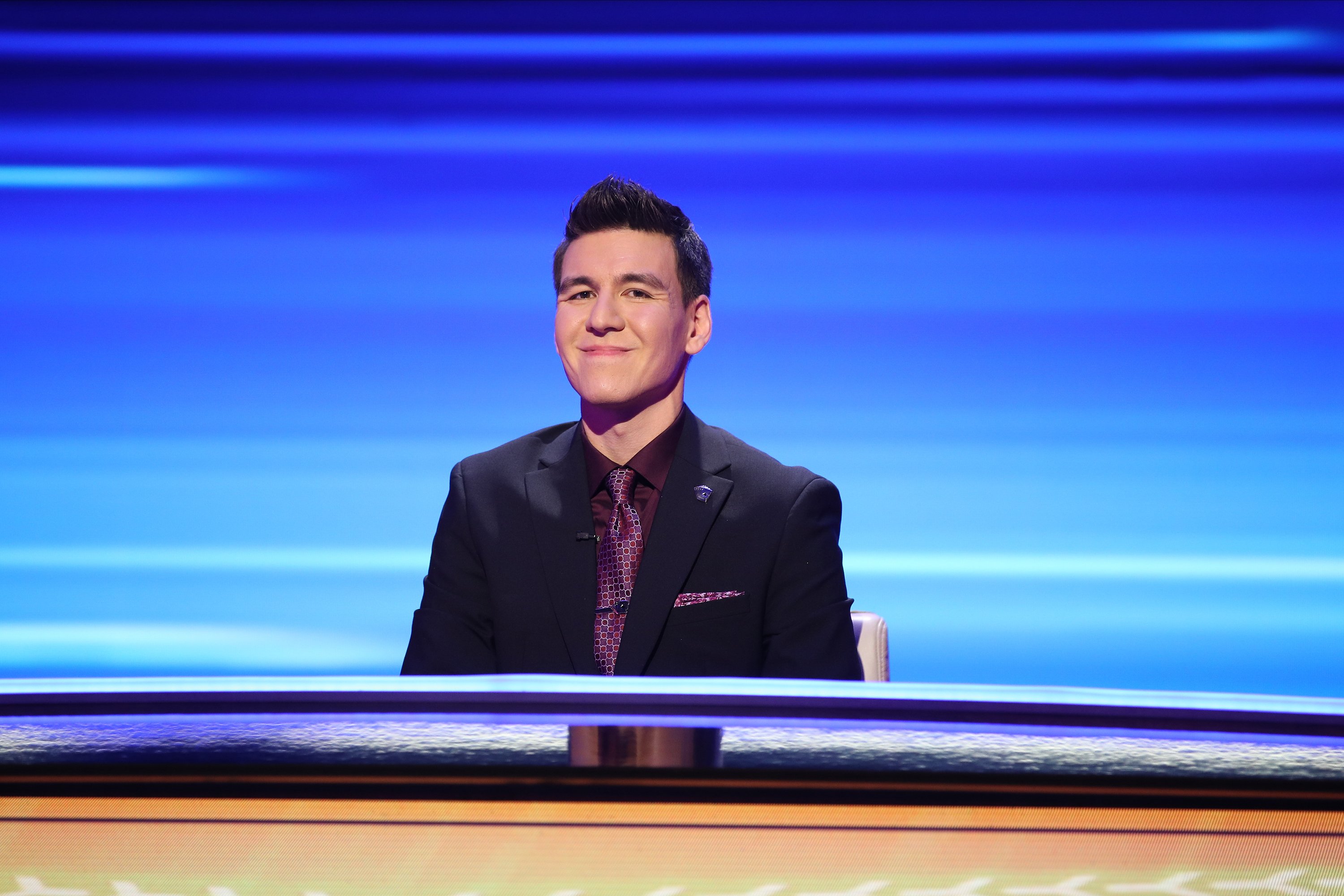 'Jeopardy! James' Holzhauer went from 2nd to 4th ranking in season 38
Holzhauer's claim to fame during his 32-game winning streak in 2019 was his "all in" strategy, literally doubling down on the Daily Double clues and betting his entire jackpot. The tactic totaled a mammoth $2.4 million in winnings by the end of his run.
Ohio native Matt Amodio became a household name during his 38-game winning streak this season, bumping Holzhauer down to third place for most consecutive wins along the way. The Ph.D. student earned approximately $1.5 million and holds third place for highest regular season play winnings.
Schneider is clearly switching up the roster. Now that she's overtaken Holzhauer's spot for most consecutive wins, the Oakland resident is closing in on Amodio's record total with a little over $1.1 million in winnings to date and could move him out of third place if she rakes in enough cash at the quiz board.
Though Holzhauer and Amodio gave it their best shot, Jeopardy! GOAT and guest host Ken Jennings stands strong at his number one spot of over $2.5 million in winnings during his 74-game winning streak. Schneider has a ways to go to break into GOAT territory but could be well on her way.
Amy Schneider gets a shoutout from James Holzhauer on 'Jeopardy!' record
After Schneider's record-breaking victory, Holzhauer took to Twitter to praise the Jeopardy! star for her new place in the record books.
"Big congrats to @Jeopardamy on her 33rd win!" Holzhauer tweeted on Jan. 14. "This makes three eligible players in the 30+ game millionaires club."
Schneider's additional Jeopardy! credit includes becoming the first woman to earn cash in the million-dollar bracket. She's also Jeopardy!'s biggest-winning trans contestant in the game show's history.
James Holzhauer's record was a goal for Amy Schneider
Schneider admitted she had Holzhauer's record in her sights when she was beginning her run.
"I'd like to beat James Holzhauer, I think," Schneider said in December 2021, according to Newsweek. "He seems very confident, I guess I'll say. And so it would sort of feel good, I think, in a way."
The engineering manager hasn't adopted Holzhauer's strategy on Daily Doubles, frequently wagering a more modest $4,000 on those vital clues. Schneider also strays from Amodio's famous minimal responses, who often answered with "What's" even when the response was a person's name.
"The Matt Amodio thing of answering with the minimum information possible… Obviously, it worked for him, but I think it's misleading," Schneider explained. "Most people's brains, that's not how they work. When I think of Scarlett Johansson, I don't think of the words Scarlett and Johansson separately. I just think of her name. So it's actually, to me, more work for my brain to chip off the Scarlett in that little unit of knowledge."
Schneider plays her next game of Jeopardy! on Jan. 17, 2022.