'Jeopardy!': Former Champ Matt Amodio Was More Concerned About Stage Fright Than the Quiz Board
Jeopardy! is featuring a string of repeat winners in season 38. Quiz whiz Matt Amodio kicked the season off and charmed viewers with his amiable persona during his 38-game streak. The Ph.D. student admitted to being an introvert and even hesitated on trying out for the quiz show due to potential stage fright.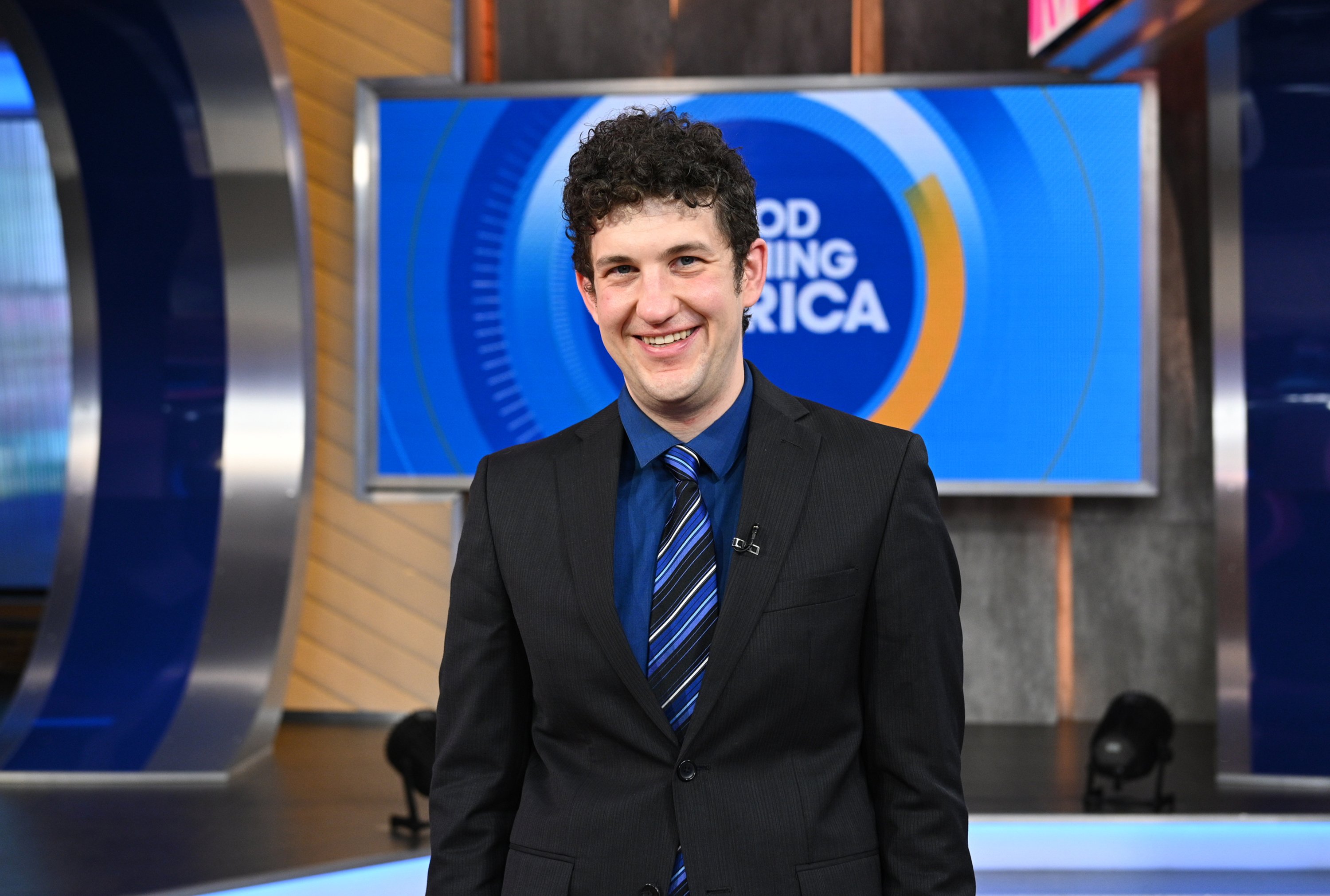 'Jeopardy!' has a tough audition process
Amodio spoke of the steps required to take in order to qualify as a Jeopardy! contestant, which involved more than just a high IQ.
"The process of getting on the show, it's multi-staged," he told Cleveland CBS affiliate WOIO in October 2021, as reported by Newsweek. "There are auditions that you have to do and at each point, you not only have to answer questions right but there are people evaluating you for personality."
While he was confident in his knowledge base, the Ohio native felt he lacked the vivacity needed to be an engaging television personality.
"I'm a very introverted person," Amodio shared. "I was more worried about seeming interesting enough to get on the show than I was about the actual questions."
Matt Amodio didn't want to freeze on camera
Amodio admitted he didn't have any prior stage or entertainment credentials, and his lack of on-camera experience added to his concerns.
"I've never performed," he remarked. "I've never been in theater or sung or played music in front of people, so I was really worried that I would have stage fright – forget my name, forget what the capital of Ohio is if they asked me."
Despite his hesitation over screen time, Amodio made a name for himself on social media and racked up over 54K followers on Twitter thanks to his Jeopardy! fame.
"I'm still calling myself an introverted person, even though I'm now sharing my thoughts to all of these people on Twitter," Amodio said. "I'm surprised how much I'm enjoying it. So maybe I'm not as introverted as I thought, and maybe it just takes a little bit to give people a push and they'll enjoy it too."
'Jeopardy!' champ loves his new title
Amodio will return for Jeopardy!'s Tournament of Champions later this year, and he's psyching himself up for the challenge.
"In the Tournament of Champions, you've filtered it so that you only get people who have won at least five games of Jeopardy," he told Entertainment Weekly. "That's going to be a more competitive stage than I'm prepared for mentally. So I'm quite worried about that. Hopefully I'll do well, but I'll be shaking in my boots a little bit.
With over $1.5 million in winnings and second place for most consecutive wins (which may soon be broken by current champ Amy Schneider), Amodio is more focused on the Jeopardy! title that he now possesses.
"The idea of just saying 'Jeopardy! champion'," he explained. "Once I won once, they call you a Jeopardy champion, and that moniker stays with me forever. I'll try not to correct people too often when they address me as 'Matt Amodio' and say, 'That's Jeopardy champion Matt Amodio to you.' But I'll know that that always applies, and that's just a tremendous source of pride for me."