'Jeopardy!' GOAT Ken Jennings 'Came to Regret' This Ritual During His 74-Game Winning Streak
Ken Jennings is back on Jeopardy! as guest host. The game show GOAT got his claim to quiz whiz fame during his 74-game victory sweep in 2004. Viewers noticed a habit Jennings adopted during his record-breaking run that he admitted became somewhat of a nuisance after so many games.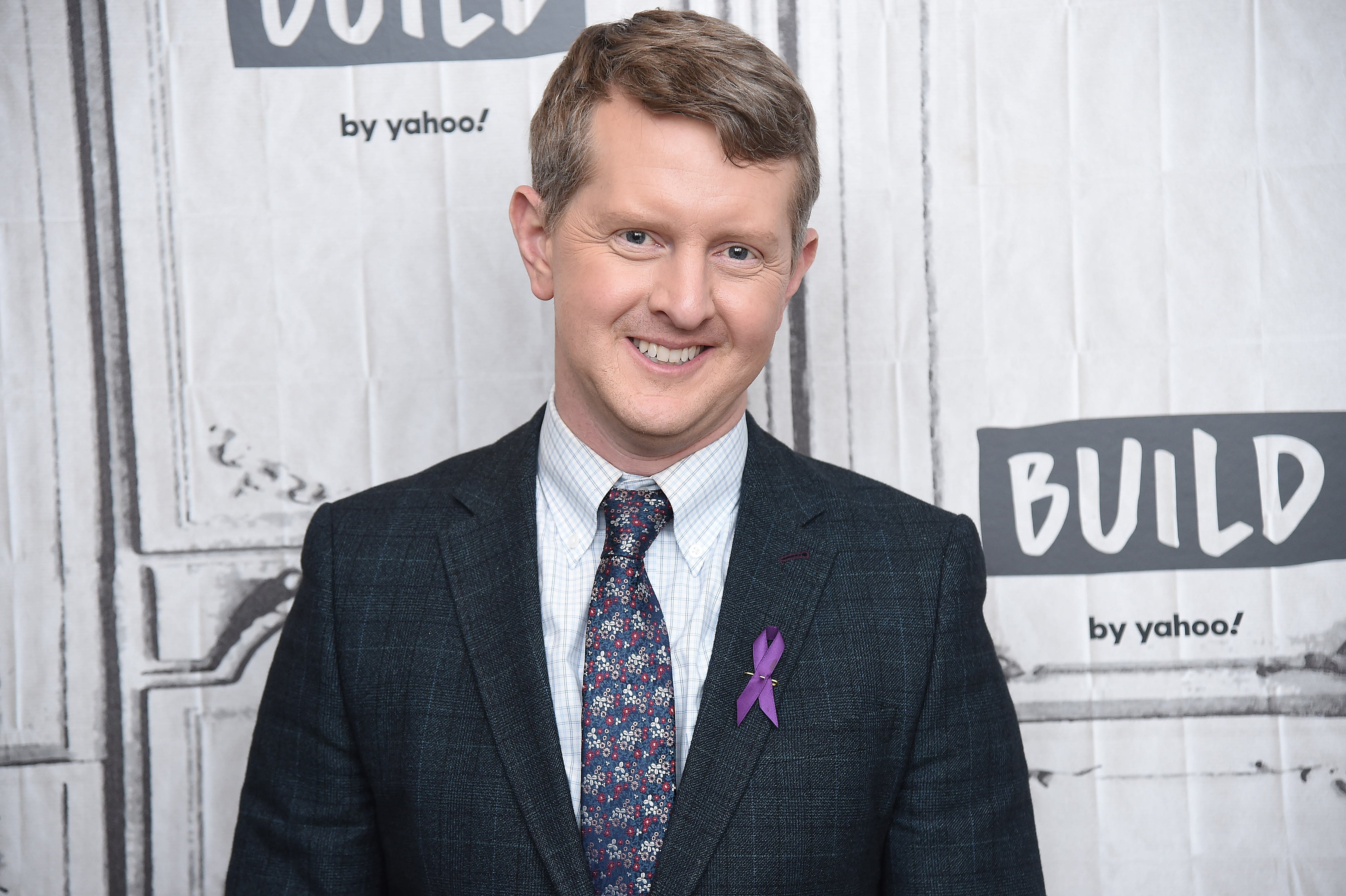 Ken Jennings got fancy with his signature
As Jeopardy! viewers know, all contestants write their names down to appear on their podium. After his first victory, Jennings decided to switch things up when penning his name as a greeting to his family.
"Obviously I had no idea I was going to be on Jeopardy! 75 times," he shared on his website. "I would have been ecstatic with just a win or two. On a whim, I decided to switch up my name in the second show, as a shout-out to family members who had suggested various ways I should write my name on the podium."
Jennings found it more challenging to come up with different variations as he kept winning numerous games. His creativity sometimes got the best of him, where Jeopardy! producers had to occasionally rein in his ideas.
"I soon came to regret this little whim," the Jeopardy! GOAT admitted. "There are only so many ways you can write a name like 'Ken.' It's only three letters. Before each taping I'd be in the green room frantically trying to invent new 'Ken' fonts on a cocktail napkin. And some of my wilder typographical ideas would get vetoed by the show's producers. The Man doesn't want you writing your name backwards or in Cyrillic on the Jeopardy! podium. That's how he keeps you down."
RELATED: 'Jeopardy!' GOAT Ken Jennings Explains the Botched Response That Ended His 74-Game Winning Streak
'Jeopardy!' GOAT made the trek to Los Angeles for tryouts
Jennings recalled driving from Utah to California to throw his hat in the Jeopardy! ring as a potential contestant, even though traveling a long distance was discouraged.
"Jeopardy! now administers its contestant test online, but back in 2004, you had to wait for them to do a contestant search in your hometown," he explained. "They never came to Salt Lake City, where I lived at the time, so I made the long drive down to California just to go to what was then their monthly L.A. tryout. The show warns people not to make a special trip just to try out, because the odds are pretty long."
It took almost a year for Jennings to get the green light for his Jeopardy! appearance due to the heavy competition to appear on the game show.
"They get tens of thousands of applicants every year for just 400 spots," he remarked. "Mathematically, getting into Harvard or Yale is about eight times more likely than getting on Jeopardy! Auditioners take a 50-question written test, with clues taken from the harder rows of Jeopardy! material, and then the few who pass that test role-play a little mock game and mini-interview. And then, if you get lucky, as I did, nearly a year goes by and one day you get a call out of the blue inviting you to be on the show."
RELATED: Why 'Jeopardy!' GOAT Ken Jennings Was 'Really Rooting' for Champ Matt Amodio
Ken Jennings is a lifelong 'Jeopardy!' fan
Now on the opposite side of the Jeopardy! set, Jennings parlayed his trivia mastery into winning the Greatest of All Time Tournament, landing a consulting producer gig on the show, and serving in a recurring guest hosting role. His love of Jeopardy! began during his childhood and clearly remains.
"Somewhere deep down, I think I'm still as Jeopardy!-addicted as when I was ten years old, watching the show every day without fail right after school," he commented. "Because if I'm in an airport or restaurant or somewhere and Jeopardy! comes on the TV, I can't look away."