'Jeopardy!' GOAT Ken Jennings Quit His Day Job for a Non-TV Gig After His Record-Breaking Run
Ken Jennings of 'Jeopardy!' fame kept his full-time job during his 2004 winning streak but finally gave notice after landing this deal he couldn't pass up.
Ken Jennings resumes his guest-hosting gig on Jeopardy! on Nov. 8, exactly one year after the death of game show legend Alex Trebek. Tag teaming with Big Bang Theory alum Mayim Bialik on manning the quiz board, the Jeopardy! GOAT rose to fame in 2004 after winning 74 consecutive games and over $2.5 million in cash. Surprisingly, Jennings kept working at his day job until he got an offer he couldn't refuse.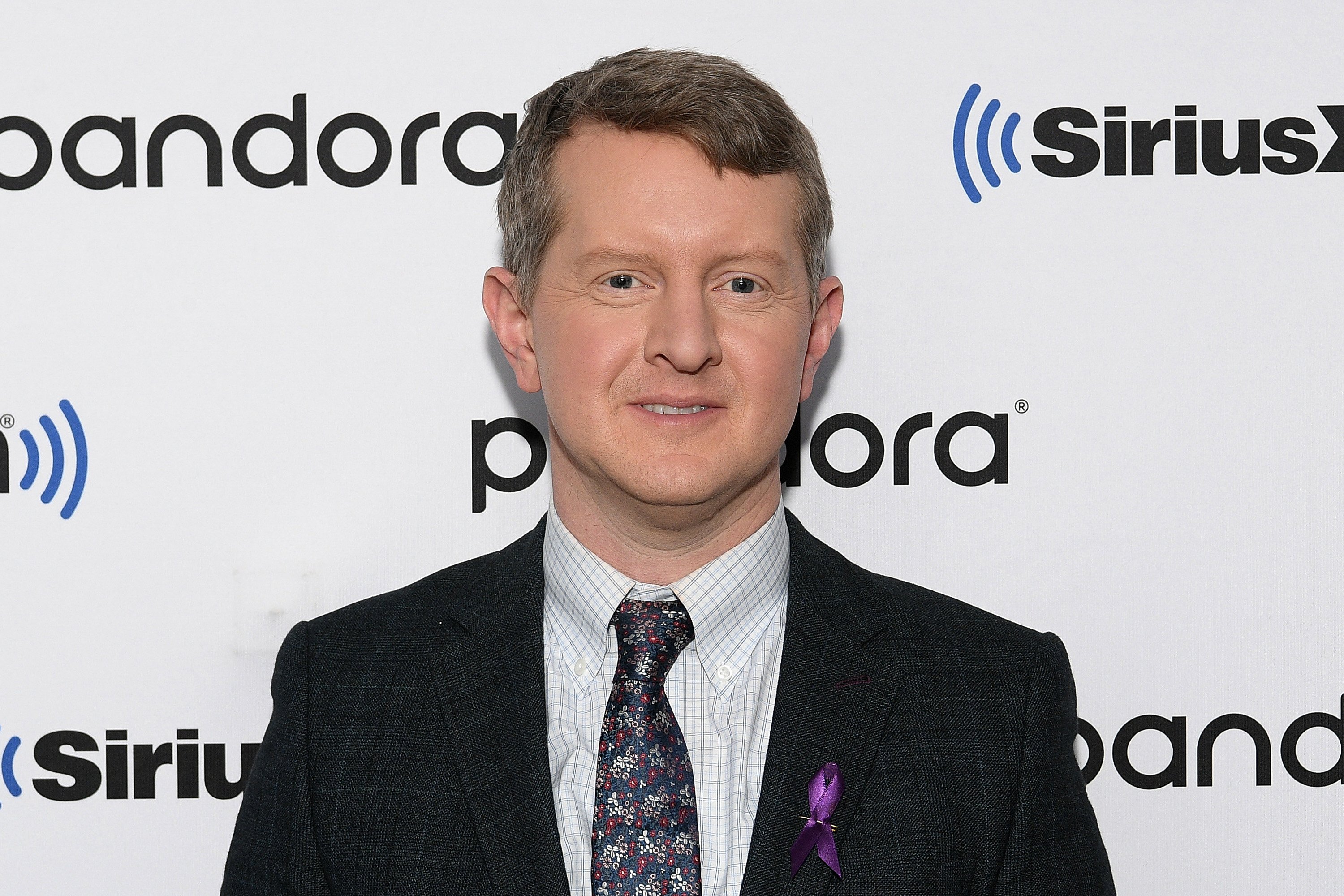 What was Ken Jennings' job before his 2004 'Jeopardy!' run?
Jennings was a software engineer for a Salt Lake City health care staffing company in 2004 when he landed a spot on Jeopardy!. Soon becoming a household name during his 74-game winning streak, Jennings continued working at his day job throughout his victory stint. Even when his run ended, the quiz whiz stayed at his 9 to 5 gig until he was presented with an even better opportunity.
"I kept my programming job right through the end of my Jeopardy! streak," Jennings shared on his website. "When I got the book deal to write 'Brainiac', I had to take some 'semi-permanent leave' from my employer so I'd have time to work on the book."
The Jeopardy! GOAT decided to focus on writing his 2006 book "Brainiac: Adventures in the Curious, Competitive, Compulsive World of Trivia Buffs" full time and ditched the Monday through Friday grind. Jennings explored the world of trivia and included some of his own life story throughout his debut book. The writer's life agreed with Jennings and he penned several books after "Brainiac" including "Because I Said So!", "Maphead", and "Planet Funny".
"Working from home and being my own boss has been pretty great," he remarked, noting how keeping a curious spirit breeds a breadth of knowledge. "I think I'm a pretty inquisitive person about the world around me, so as a result I find myself learning new stuff no matter what I'm doing."
'Jeopardy!' GOAT had a purpose in writing 'Brainiac'
Jennings spoke at a virtual fundraiser for the Edmonds Center for the Arts in March 2021 and explained his motivation for writing "Brainiac", which he calls a book "about trivia people".
The Jeopardy! star wanted "to figure out what makes that particular mind tick," he remarked. "I really do believe it's got to be innate in some way, because you see it very young."
The Washington native relates to curious thinkers and recalled having a thirst for knowledge since childhood, which he discusses in "Brainiac".
"The type of child who will just carry around a Guinness Book of World Records with her or is always just annoying mom and dad with facts about the world's longest oil tanker or what color a polar bear's tongue is or whatever," Jennings commented. "This is a very specific kind of child and it almost just seems like they come out of the box like that – I know I did."
Ken Jennings' former boss kept co-workers in the dark during his Jeopardy!' stint
Though Jennings 74-game streak stretched out for close to half a year, the Jeopardy! champ wasn't on set for that duration. He was required to do plenty of traveling during his victory run.
"It only looked like I was on Jeopardy! for six months," he revealed. "Actually, Jeopardy! tapes five consecutive shows, a whole week's worth, in a single afternoon. … Typically they shoot ten shows in two-day chunks a couple times a month, so I spent that whole spring commuting from Salt Lake to L.A. every few weeks."
Jennings' supervisor had to cover for him in his absence since he had to keep his Jeopardy! status a secret.
"My first 48 shows were taped before any of my shows had aired, so the tricky part was keeping my regular L.A. 'commute' a secret from friends and family (so as not to give away whether I'd won or lost)," Jennings said. "My boss told my co-workers a series of increasingly implausible lies about my whereabouts every other Tuesday and Wednesday. You think computer programmers are all geniuses? No one ever caught on."