'Jeopardy!' GOAT Ken Jennings Responds to Matt Amodio's Loss While Fans Wonder if He Threw the Game
Matt Amodio's 38-game winning streak on Jeopardy! finally came to an end last night. Falling short of breaking GOAT Ken Jennings' record for most consecutive wins and earnings, the Ph.D. student received social media encouragement from some former trivia masters. Others speculated on Amodio's performance, questioning if the quiz whiz may have lost on purpose.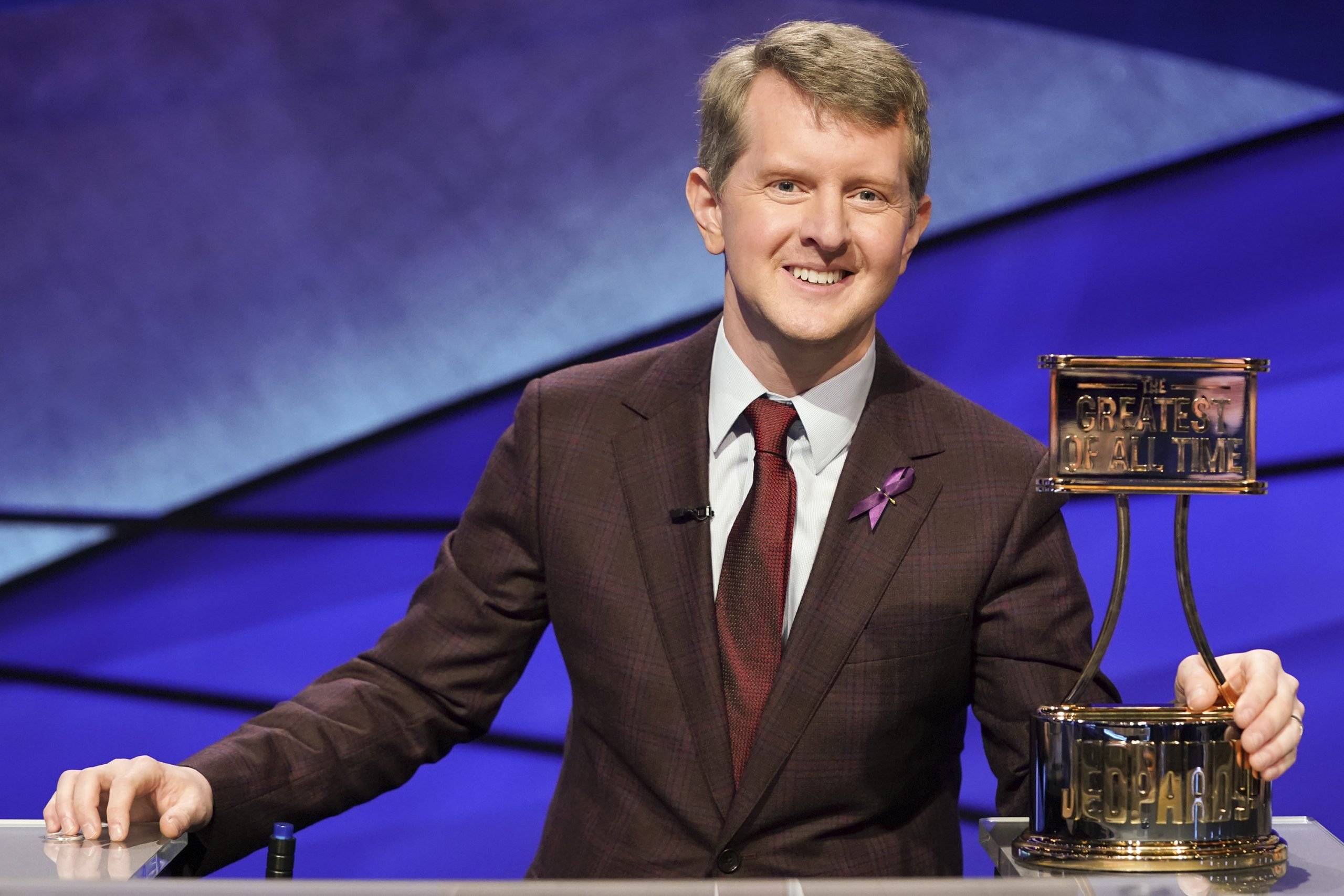 Matt Amodio was off his 'Jeopardy!' game
Viewers could see that Amodio wasn't playing up to his usual brainiac standards on Oct. 11. Competing against Florida resident Jonathan Fisher and Nashville statistical research specialist Jessica Stephens, the Yale University student was often trailing both his opponents throughout the game.
Going into Final Jeopardy!, Amodio was behind Fisher by $4,000. The category was "Countries of the World" with the clue reading: "Nazi Germany annexed this nation & divided it into regions of the Alps & the Danube; the Allies later divided it into 4 sectors."
Fans were stunned when Amodio was the only person to respond incorrectly with Poland (the correct answer was Austria). His mistake left him with $5,600, leaving him a distant third behind Stephens with $28,799. Fisher became the new Jeopardy! champ with $29,200.
"I got off to an early good start, but Double Jeopardy! went terribly for me," Amodio told the Washington Post. "I was pretty soundly defeated. It was weird because in previous games, there were stretches where I lost the timing of the buzzer, but it was early enough in the games where the dollar values weren't so high that I could recover later. … It had never been that long a stretch during a crucial point of time in the game."
'Jeopardy!' GOAT Ken Jennings and champ Brad Rutter weigh in
Jennings may be breathing a sigh or relief since his record remains in tact, but he was quick to praise the Ohio native after his loss.
"What a run!" Jennings tweeted. Amodio expressed his admiration for the Jeopardy! GOAT with a heartfelt reply.
"Referring to #Jeopardy, 'you are half the man Ken Jennings is' is a great compliment," Amodio posted in return. "Referring to life in general, it's an even greater one. Thanks for being you, Ken."
Amodio got a shout out from champ Brad Rutter as well, who referred to his upcoming appearance on Jeopardy!'s Tournament of Champions. "Congrats on a fantastic run, @AmodioMatt!" Rutter wrote on Twitter. "Most impressive, and I look forward to seeing what you do on @Jeopardy in the future. Much respect!"
Once again, the well-mannered computer science student gave props to his predecessor. "I have spent so many days rooting you on through the TV, to have your respect means more to me than I can properly put into words!" Amodio raved to Rutter. "I've always admired and sought to emulate the way you carry yourself with class and charisma while knowing everything about everything."
Fans have their doubts on the 'Jeopardy!' champ's loss
Social media was ablaze throughout the episode. Some fans were quick to share their skepticism on Amodio's performance and suggested that he threw the game.
"He took a dive. Obvious," a follower commented on Instagram. "What a great player, I think he was done and chose to lose," one fan remarked. "I think he threw it. He changed the way he bet and I think he was trying to lose," someone noted.
Many were suspicious of Amodio's sudden loss of knowledge in last night's game considering his stellar track record in all things trivia.
"I questioned correctly on half of the answers he got wrong…. Its BULL!!!!!!!" a viewer wrote. "Honestly, how did he miss Final Jeopardy? He knows none of the Alps are in Poland!" another pointed out.
With over $1.5 million in winnings and ranking in second place for most consecutive wins, Amodio will be at the quiz board once again in the Jeopardy! Tournament of Champions in 2022.