'Jeopardy!' GOAT Ken Jennings Reveals if He Wants to Be Named Permanent Host
Ken Jennings resumed his guest host post on Jeopardy! earlier this week. Taking on the lectern from Big Bang Theory alum Mayim Bialik, the Jeopardy! GOAT's return on Nov. 8 also marked one year since the death of beloved game show host Alex Trebek. With a permanent host yet to be named after a revolving door of pinch hitters at the podium, Jennings opened up about the possibility of taking on the gig full time.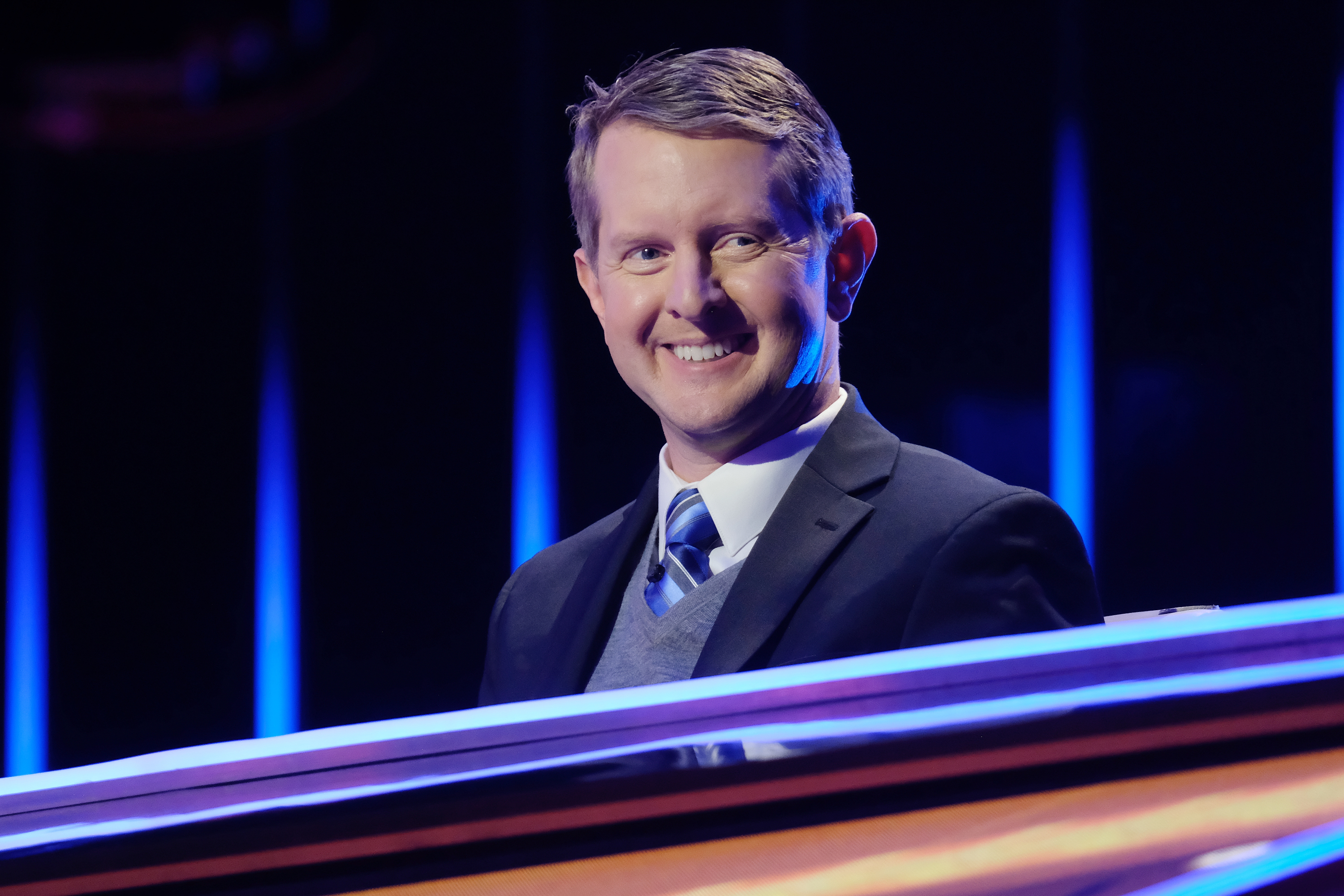 Ken Jennings calls 'Jeopardy!' his 'first love'
In a recent interview, Jennings was directly asked if he would want the permanent hosting title on Jeopardy!. He initially skirted around the question.
"I am really enjoying hosting, just because Jeopardy! means so much to me," Jennings told USA Today. "But right now, all I'm thinking about is how the show is doing as a workplace, as a TV institution. … it means a lot to people in a way that almost no other TV show does."
Despite some initial hedging, the Jeopardy! GOAT admitted he would take on the monumental task of being Trebek's successor due to his devotion to the show.
"If my country called upon me to host Jeopardy! I would happily do my patriotic duty," Jennings remarked. "That show is my first love. Even as a little kid, I would run home from school every day to watch. It's just a big part of who I am and the person I became, even before I was on the show. So it's just enormously flattering to be in the mix. And I feel like the show is in good hands, at this point, no matter what happens."
'Jeopardy!' GOAT praises legendary host Alex Trebek
The Washington native was the first to step up to the legendary lectern in January 2021 after Trebek's passing. Jennings prepared himself for the challenge of manning the quiz board but was well aware that Trebek would always be in a class by himself.
"I knew that it was going to be a very difficult task … much less the idea that you're trying to step into the shoes of Alex Trebek, which is impossible," Jennings explained. "You can't stand on that stage and say those things without thinking about him. Every time I'm up there, I'm doing Alex. Not just because he perfected it, but because that's the only way I've ever seen it done."
Recognizing the honor it is to carry on Trebek's Jeopardy! legacy, Jennings is more concerned about what's best for the show rather than him landing the hosting gig full time.
"You're not going to see me in the papers talking about how important it is that I ended up hosting," he shared. "I would love it, but I honestly feel like, deep down, Jeopardy! is going to be OK either way."
Many 'Jeopardy!' fans are hoping Ken Jennings gets the permanent gig
Jeopardy! viewers have seen a parade of guest hosts since the beginning of 2021 including Jennings, Bialik, Robin Roberts, Katie Couric, LeVar Burton, and Aaron Rodgers. Now that Jennings is back at the podium, fans are clamoring for him to stay there for good.
"Great to have Ken back. He is the perfect Jeopardy! person to be host," a viewer posted on Instagram. "Feel like this job belongs to the GOAT of Jeopardy!. I am hoping for Ken," another wrote. "Ken Jennings is the best of the bunch," a fan commented. "Please keep Ken Jennings," one remarked.
No decisions have been announced yet but Jeopardy! fans are sure to be waiting for news!