Alex Trebek Actually Said His Wedding Vows in the Form of a 'Jeopardy!' Answer
Jeopardy! host Alex Trebek has been at the helm of the classic question-and-answer show for so long, it seems that he has become the program.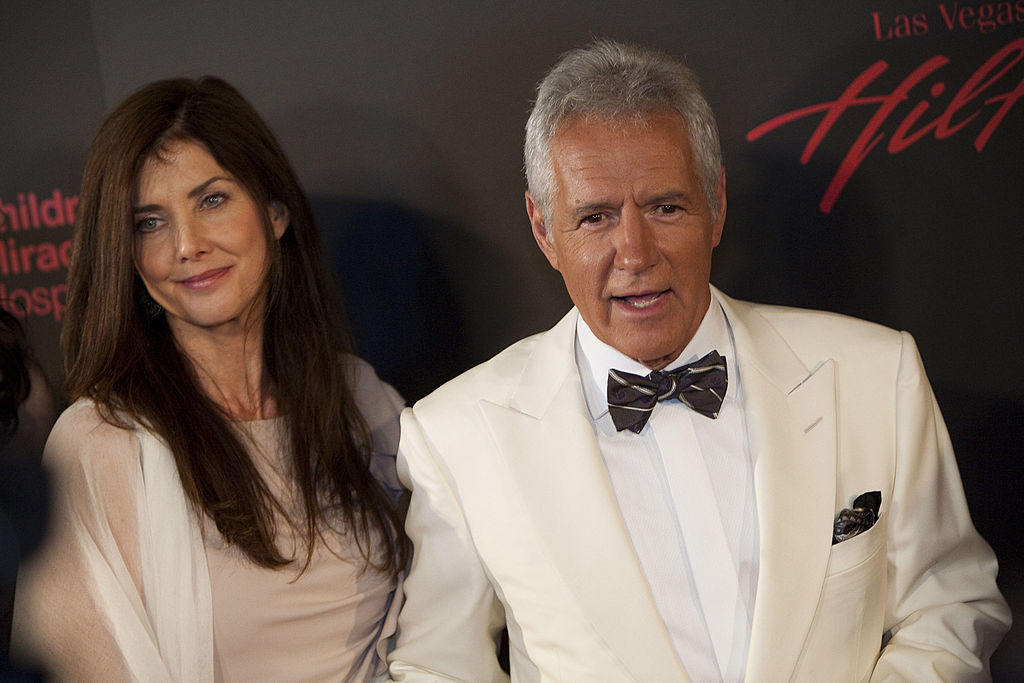 In speaking about his wedding many years ago, Trebek opened up about the fact that he couldn't help himself: he really did say his vows in the form of an answer, in the same way he announces answer "clues" on the award-winning program.
Alex Trebek and his wife, Jean, have been married 30 years
The Canadian-born Trebek married his first wife Elaine Callei in 1974. The couple divorced in 1981.
Then, in 1988, he met Jean Currivan, a real estate project manager, at a party in New York and, despite their over-twenty-year age difference, the two became inseparable. The couple married in 1990 and has two children, daughter Emily, 27 and son Matthew, 30.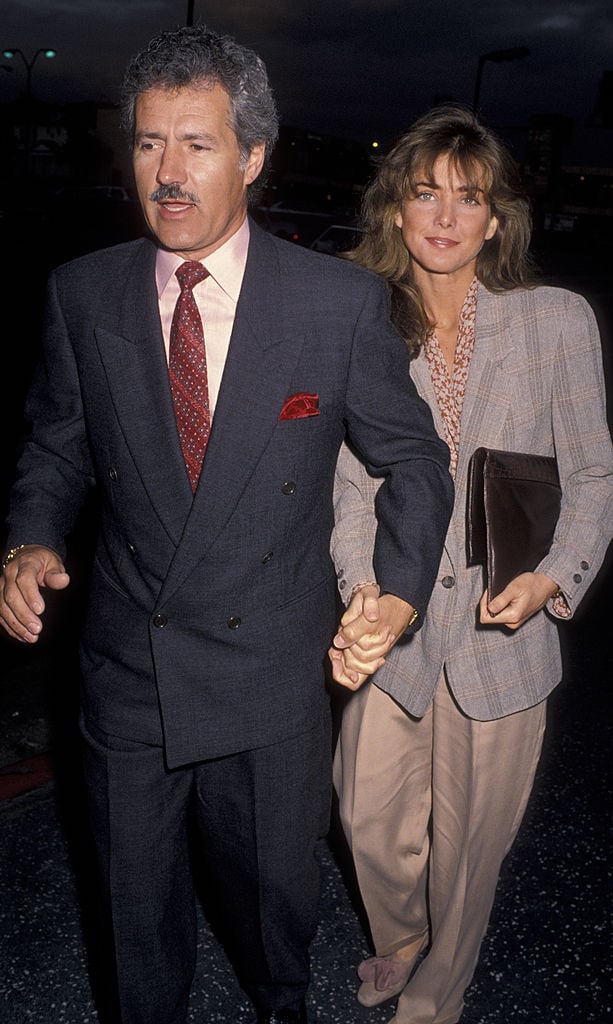 Jean told Good Housekeeping in January 2020 about her main regret after her husband was diagnosed with late-stage pancreatic cancer in 2019.
"It's when I see him in pain and I can't help him," she said. "And when he doesn't eat right. When he has too much diet soda."
Alex also commented to the outlet, "It's always tough for caretakers, because she has to deal with her worrying about my well-being and also dealing with … I'm not always the most pleasant person to be around when I'm experiencing severe pain or depression, and she has to tread lightly around me."
The 1 thing Alex Trebek regrets about his marriage
Speaking of regrets, Alex has expressed one of his own regarding his marriage to Jean, and it has to do with time. Although they've been married thirty years, Alex revealed that he wishes they had had more time together.
"I'm pretty satisfied with my life," Newsweek said. "But my wife Jean and I have been together almost 29 years, and I was thinking about President Bush when he died, and all the comments about his life about what a nice guy he is, and how he and his wife had been together 73 years."
"I thought, 'Oh my gosh… if I'd just met Jean in my 20s we could have had a longer life together.' "
'The answer is . . .'
In an interview with The Washington Post, Trebek joked about his nervousness at his and Jean's 1990 wedding – and his unusual way of saying his vows.
The Post asked Trebek if he had really said his vows "in true Jeopardy! form," meaning in the way that the 79-year-old reads the answers to contestants. He did.
"The preacher said 'Do you take this woman,' et cetera, et cetera," Trebek recalled, "and it was a tense moment. My wife is beautiful and I was nervous, so I wanted to keep it light. So I said, 'The answer is . . . yes.' "
Good answer, Alex!