'Jeopardy!' Host Alex Trebek's Favorite Part of the Job Is Wholesome and Endearing
For the game show's many viewers, Alex Trebek is the face of Jeopardy!  He has been with the show since the beginning and it's hard to imagine anyone else taking his place. Trebek has made it clear that he doesn't want to step down from his hosting duties any more than his fans want to see him replaced. He really seems to love his job, even after all these years. Trebek recently shared what he loves the most about hosting Jeopardy! and it's clear why he continues to be a favorite among fans and contestants alike. 
Alex Trebek has hosted since the beginning
Trebek has been the host of the show since the very first episode aired in 1984. That means he's been at the helm for nearly 8,000 episodes.
He's become so iconic as the man with the answers in search of questions that he's played himself or a version of himself on a number of shows, including The Simpsons, Cheers, The Magic School Bus, The X-Files, and Beverly Hills 90210. 
It's hard to imagine the game show without Trebek. For now, his contract runs through 2022, and he's said that he has no plans to retire just yet. However, that decision may be taken out of his hands. 
His health problems complicate matters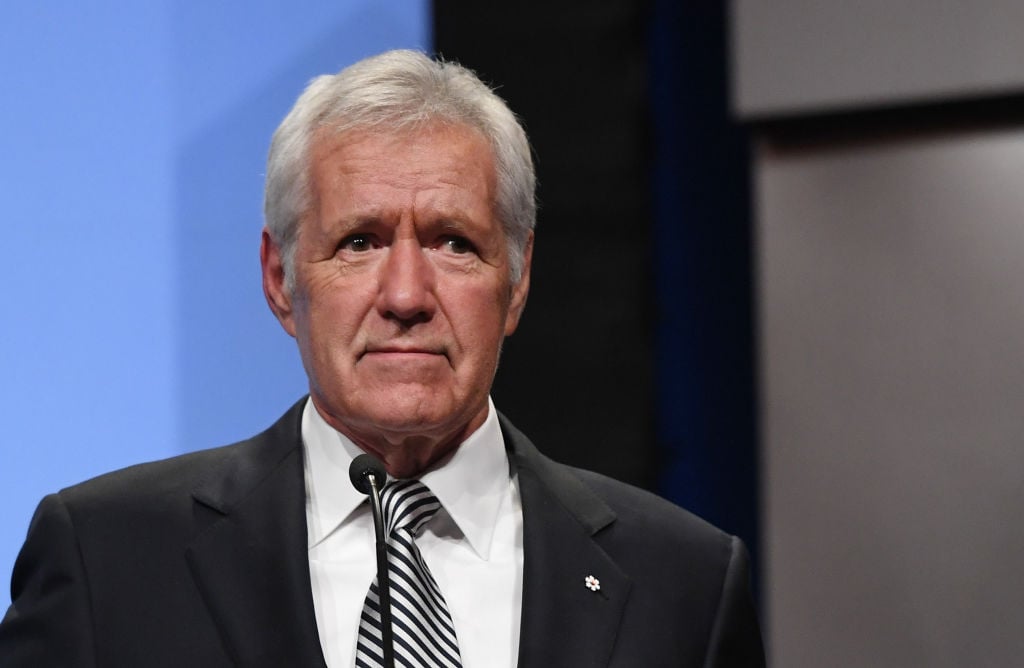 In 2019, Trebek was diagnosed with Stage 4 pancreatic cancer. Although he recently announced that his treatment is going well, his health does impact his ability to work. So far he's resisted stepping away from his hosting duties, but in the COVID-19 era, that has gotten even more complicated. 
Because of the need to quarantine, the production of Jeopardy! has been on hiatus since mid-March. The show will run out of new episodes this month, and they will have to rely solely on reruns until taping can resume. But even when production starts up again, the decision to go back to the studio will be complicated for Trebek because of his treatment. 
The cancer treatments Trebek has undergone have left him immunocompromised. While it's important for everyone to do what they can to avoid the virus, for someone in Trebek's situation it is even more important. The treatment has left his immune system is weakened, and he is not able to fight illness as well as healthy people could. 
If he isn't able to return to his hosting duties he will definitely miss it — and one part of the show will be the hardest to give up. 
This is his favorite part of the show
Considering everything he's facing, people are talking about who should replace him as host. For Trebek, if he can't return to the show the part he will miss the most is the contestants. He recently joined Paula Poundstone on her podcast, and she asked him for tips on how to be a game show host. 
"The trick," he explained "is to always be on the side of the players."
This isn't a stretch for Trebek, who has said that his favorite part of the show is interacting with the people who come to compete. As he explained: "The thing I enjoy most about the show is the 30 minutes I spend on stage with the contestants, because I love spending time with bright people."
It's clear from how many loyal fans he has that the feeling is mutual. Trebek's long career as the host of Jeopardy! has won him a big following. It seems clear that the thing that makes him successful in the role isn't his wide array of knowledge, but his genuine affection for the people who compete.