'Jeopardy!': How Many Episodes Has Alex Trebek Hosted?
Jeopardy! is one of the most beloved game shows in America, and it has been on the air for a shockingly long run of episodes.
Jeopardy! is one of the most beloved game shows in America, and it has been on the air for a shockingly long run. Fans have found it a thrill to watch some participants rack up an impressive amount of cash, but even more than that, they are pulled in by the unflappable host, Alex Trebek.
The host of Jeopardy!, Trebek has managed to secure his own fandom and to become virtually synonymous with the game itself. 
Part of what makes Jeopardy! inseparable from Trebek is that the host has been on the set for a staggering number of episodes. 
'Jeopardy!' is actually a reboot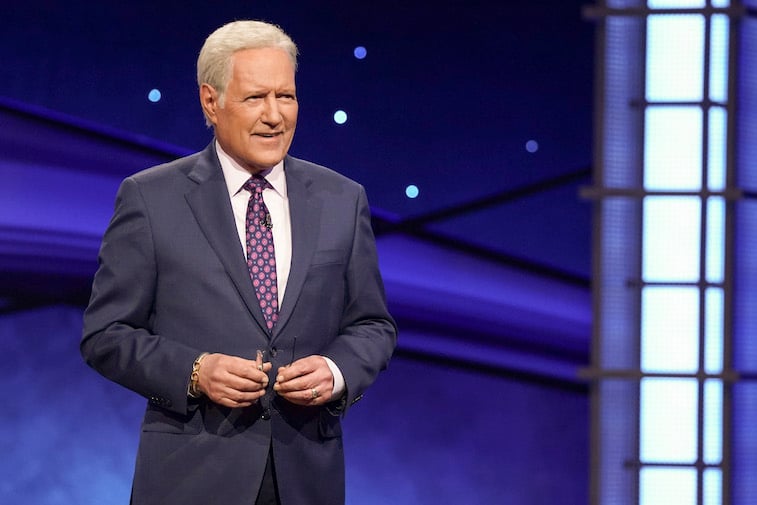 Alex Trebek was initially planning a career in broadcast journalism in his native Canada. However, as he gained renown as a news anchor who had an unusually cool demeanor, he decided to head south and try his hand at Hollywood.
He quickly found his niche in the game show hosting world, tackling a series of shows before catching the eye of Wheel of Fortune creator Merv Griffin. 
Griffin tapped Trebek to host his 1984 project, a reboot of an older quiz show called Jeopardy! The original series aired from 1964 to 1975, and Griffin was sure that Trebek's even-handed delivery would help launch the new iteration to success.
He was right! Trebek scored himself multiple Daytime Emmy Awards and has been on the show since its 1984 debut. 
Alex Trebek has a large fan base
While Trebek's wife assures fans he's "much more casual" when he's not on the set, it's Trebek's serious personality and dry witticisms that have earned him a substantial fan base. He frequently takes biting jabs at participants, presenting a wry, sarcastic sense of humor that might be off-putting in anyone else but that Trebek pulls off with ease. 
In 2019, Trebek was diagnosed with pancreatic cancer, one of the most aggressive forms of cancer with a very low survival rate. Undeterred by the bleak outlook, Trebek promised to continue on with the show as long as possible and even planned out what the final 30 seconds of his last episode will be.
Just when that final episode will air is still undetermined, but Trebek's contract has been extended through 2022, and he continues to beat the odds against the disease. 
The host admits that some days are better than others, but he also does not want to leave the position he has inhabited for more than three decades. "When you've been in the same job for that long period of time, it moves you to think at some point about retiring. Thinking about retiring and retiring are two different things," Trebek explained.
Alex Trebek has hosted a staggering number of episodes
Jeopardy! is an impressive force with tremendous staying power. The basic format and structure of the show has remained the same for more than 30 years, and it runs daily on weekdays, creating a tremendous catalog of episodes.
Trebek has been at the helm for the show's entire run, and that means that he has hosted thousands of episodes of the show. 
Just how many? The Jeopardy! website says "nearly 8,000," but according to IMDb, Trebek has performed as the host for 8,127 episodes of the trivia game show.
Almost as impressive, Johnny Gilbert, the announcer for the show, has appeared in 8,115 episodes. Together, these men have become a kind of comforting and stable presence in a fast-paced world where little else stays the same for long. 
Trebek's fandom is rooted in his iconic personality, his impressively long appearance on the show, and the overall sense of stability and comfort he brings to viewers.